Shoveling the front walk, 30 Dec, 2004.
Judy and I dancing at our wedding, July 28, 2002.

My brother Moshe and I, June 2001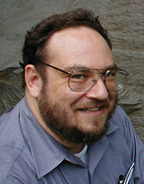 At the Conscientous Objectors monument, Tavilstock Park, London, June 2000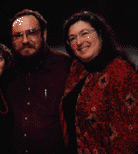 At Jonah's Bar Mitzvah, March 1999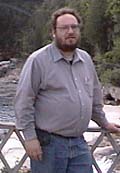 Hanging out at Ausable Chasm, in the Adirondacks, spring 1998.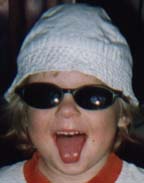 Here's my niece, Rahbie, on kibbutz for Shavuoth, Spring 2000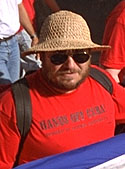 Me, in the Caribbean, 1995
Dec 2004: When I moved to Massachusetts, I swore that if winter ever returned to normal, I reserved the right to reconsider leaving California. Over on the side you can see me shoveling about two feet of snow in late December. It was early in the season to become tired of shoveling snow. And there was more. As I type this in April, I recall that just a few days ago I saw snowflakes descending, hopefully for the last time this season. But, now it's mostly spring and there is plenty of reason to enjoy being in New England (starting with Judy).
May 2004: It is about time that I started a Hebrew Type blog. Where else to put it but on my ivritype site - ivrit type is the words "Hebrew Type" in Hebrew. I am hoping to change that whole ivritype site into a place that focuses on my work on "tools for reimaginging Jewish"—my idea for years has been that we are re-engaging in the cultural rethinking that was cut short by the Holocaust. Judaism and Jewish community were undergoing radical change until Hitler enforced most radical change and murdered the communities. Here in America, especially, that dialogue has resumed. Computers give us tools for sharing Hebrew, community (esp. online) at a time when most of us no longer engage in these discussions with our immediate neighbors. That's what the ivritype site was meant to be about. Unfortunately, I never found a way to get that work to pay bills, and other priorities have come first.
Jul 2002: Judy and I got married on July 28. It was a small wedding, mostly with immediate family. I'm not sure if it says much about the size of the wedding, or the degree to which we just don't drink anymore, but the liquor bill for the entire weekend totalled just over a case of wine, a lone bottle of champagne, and yes, one bottle of 16-year-old Lagavulin.
Aug 2001: After a few decades of trying new stuff, I finally tried something a bit more mainstream and got a BA this past June. It's interesting not to have that "some of us don't need degrees" thing to kick around any more. I still don't need a degree, but I've got one now, anyway. And I'm going for the next one, by gum. I'm having too much fun to stop now. Check this space in about three years and maybe I'll have something to say about my masters.
June 2000:I update this page so infrequently, that I'm going to start dating my changes. In any event, Judy got to give a talk at the 3rd London International Jewish Music Conference on "Jewish Music and the Internet", so I tagged along, ostensibly to hang with the kids. Actually, they did fine having adventures around town on their own, and I spent the week bathing in good papers on all sorts of Jewish music, much of which was entirely new to me. Between our Bed and Breakfast, and the University of London, was Tavilstock Park. It was the first park we explored together, and I was quite touched to find a memorial to conscientious objectors. As a CO (Israeli army), it was a meaningful grounding point to be introduced to London in this park with a shrine to Gandhi, and several trees planted to honor folks who elsewhere and elsewhen might have forced memory by being immortalized in marble. Lunch times, as I discovered, the park is quite crowded.
Spring 1999: I don't update this page often. But, I finally got a picture of Judy and I and several of the friends I hung out with in Jerusalem, back in the early '70s. The occasion was the Bar Mitzvah of one of our sons, and it was a nice excuse to get together again. The band, of course, was the Metropolitan Klezmer band, the Bar Mitzvah boy did very well, indeed. A good time was had by all.
For other family news, my niece Rahbie, now has her own scrapbook, and along similar lines, I've documented the family seder (family="descendents of Frieda and Isidore Davidow who happened to be on the East Coast this season"). If you are family, I expect you to kvell and get your own pages up.
Time passes and there are things to say or resources to coordinate and suddenly there is a motley collection of quickly thrown-together web pages. This collection is the one for which I was responsible, at least in the coding, and focuses on narrative. I like things with lots of rambling words, thought out and refined over time. One of these days I really do have to go through this and make everything look nicer and more "1997-ish." Real soon now. When I stop writing. Maybe now that I'm midway 1999....