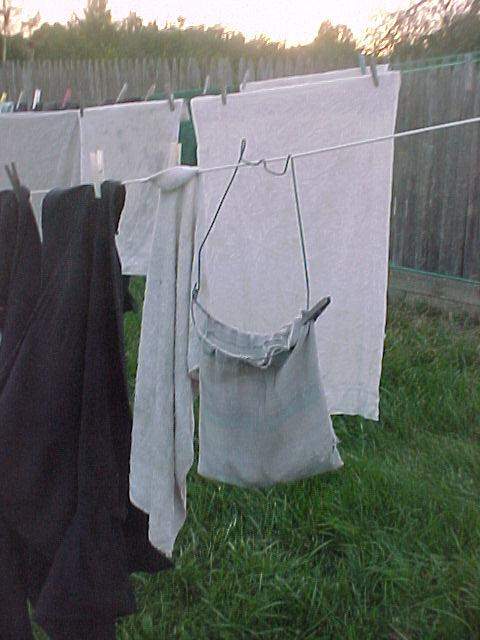 It hangs from the clothesline by a heavy wire yoke, and you can slide it back and forth as you hang your laundry or take it off the line.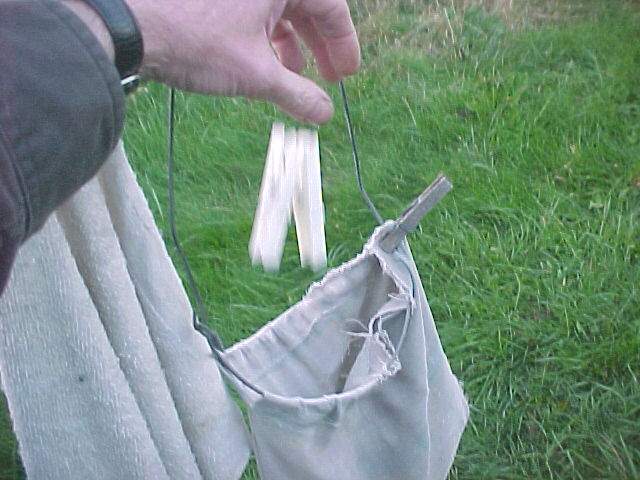 It is a handy place to keep the clothespins. When your clothes are dry, you can just drop your clothespins in.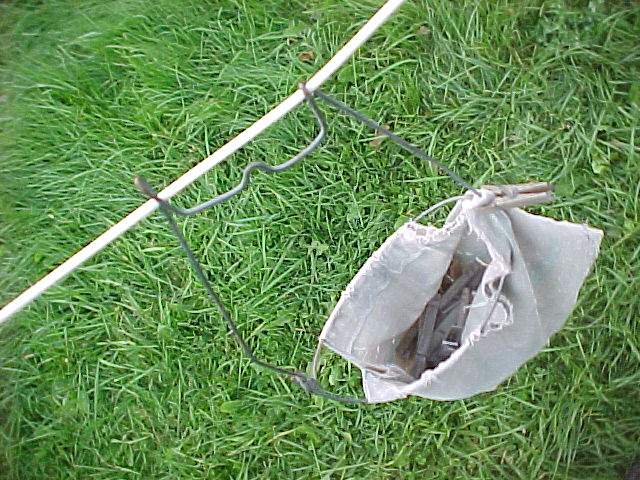 All the clothespins are inside, ready for you when you need them.
---

That's why I like the clothespin bag.
---
This one is getting a little worn, it's getting to be time to rebuild it. Forunately, I have a plan for that.