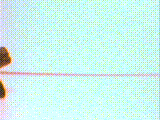 c r e d i t s
Brian - camera and computer
Jeff - animator and story



About this image...
The image above is an animated gif. Unless you are viewing this page wit h Netscape 2.x or higher, or another web browser that understands the gif89 format, the image will not animate.

---