Imagining the Information Age: Stories/Visions
---

The truth is...
I doodle straight from the subconscious, so these scrawls came from the same place as my dream: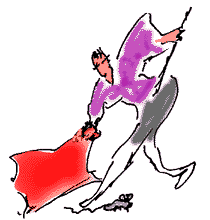 Mice run very quickly.

I used to live with mice in an apartment building on the Eastern Parkway in Brooklyn. They're probably still there.
Now,
Elizabeth,
who wrote about getting change in the Mission, isn't frightened of mice. She has two cats and a husband from New Zealand. To find out other interesting things about Elizabeth, go here.