Hidden Hills Electronic Site, Monterey County, California

Located about 5 miles east of Monterey, it has a commanding view of the Monterey Peninsula and Carmel Valley to the west, Salinas to the east, and Santa Cruz County to the north.
---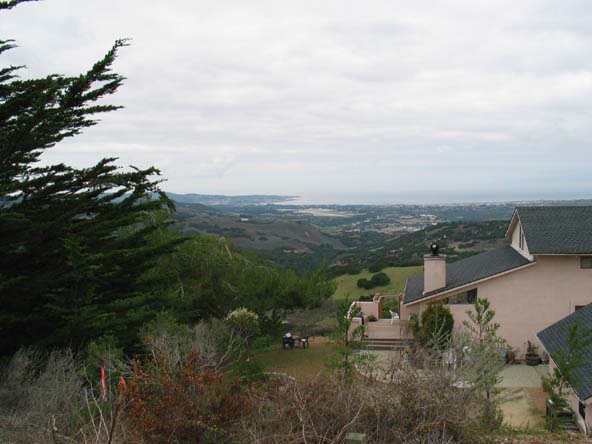 The Hidden Hills site began with a single FM station in April of 1971. It is now home to six FMs and one TV station, and multiple cellular, two-way and paging antennas.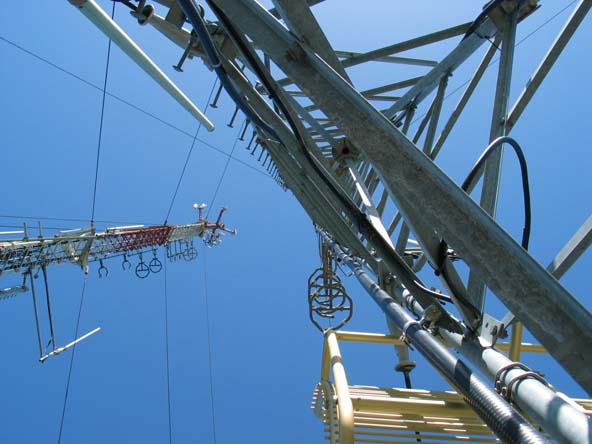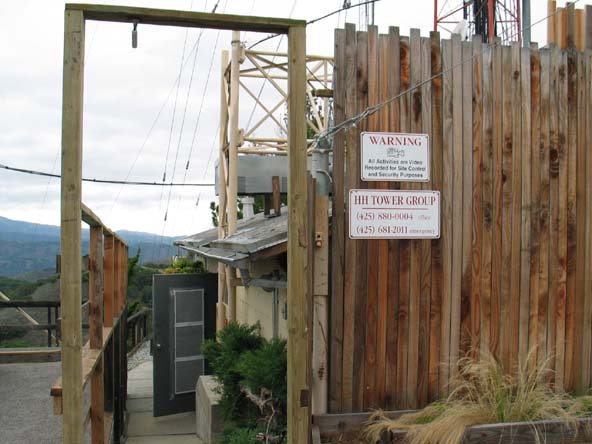 The entrance to the main building.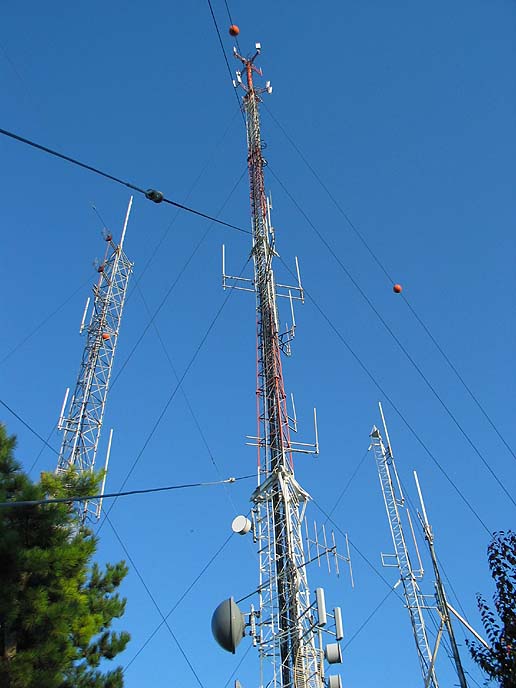 There are three towers at Hidden Hills, with tower two on the left and one (the main tower) in the middle. Tower three (on the right) is very short compared to the other two. The main tower is quite loaded with FM antennas, as well as other communications facilities.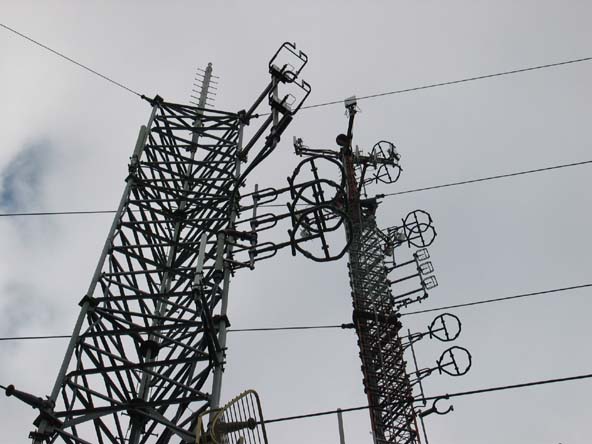 The main tower is on the right, the KAZU/KCDU tower on the left.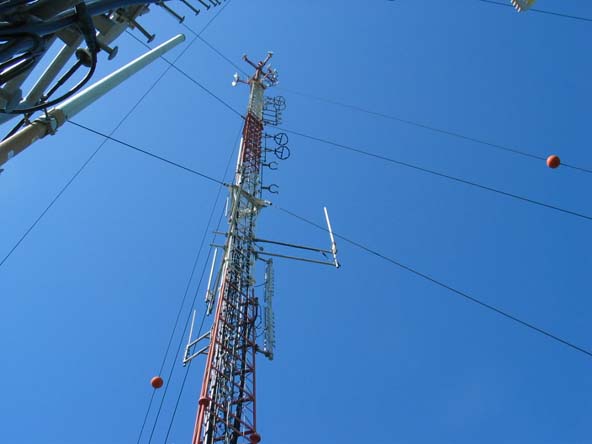 The main tower from 60 feet up on Tower #2

---
Some of the variety of transmitters at Hidden Hills: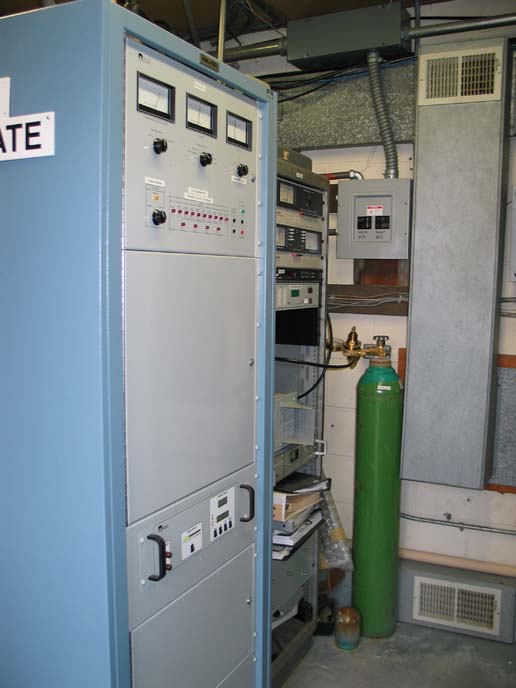 The KAZU Nautel 5KW transmitter (pre-IBOC).
To see the new IBOC installation, follow this link.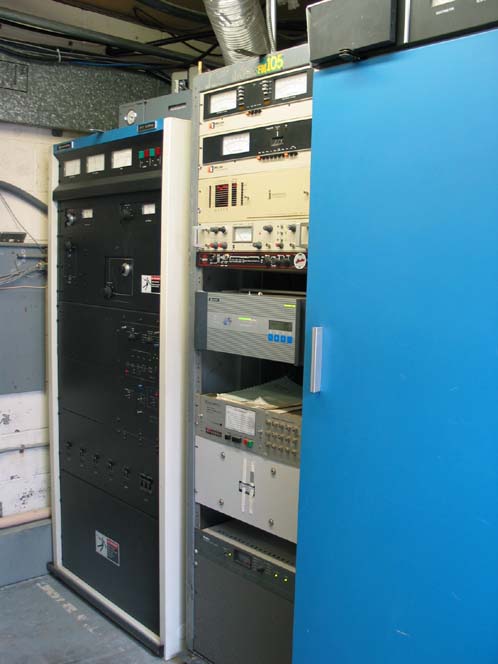 The KOCN (105.1 FM) Harris transmitters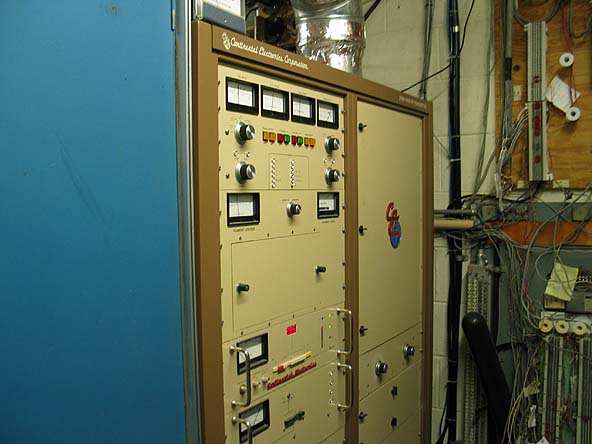 The KTOM (92.7 FM) Continental transmitter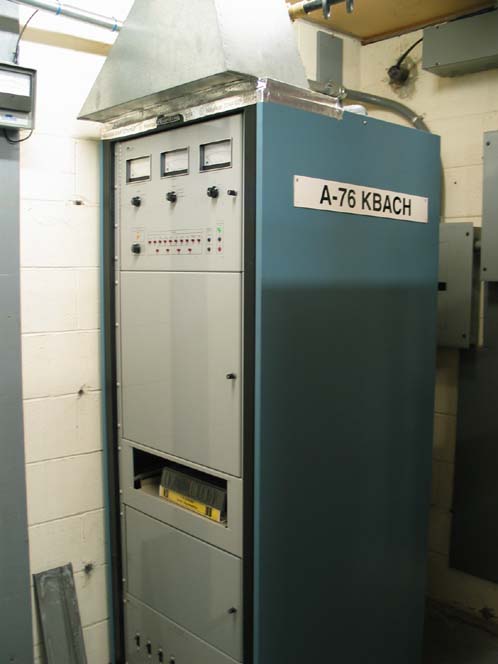 The KBOQ (95.5 FM) Nautel transmitter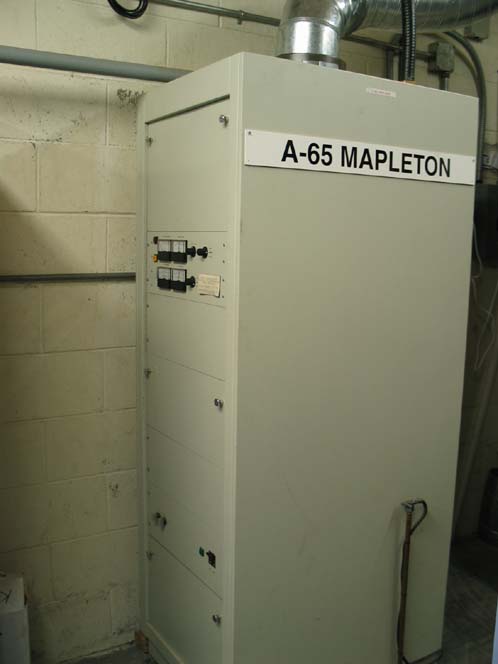 The KCDU (101.7 FM) Henry transmitter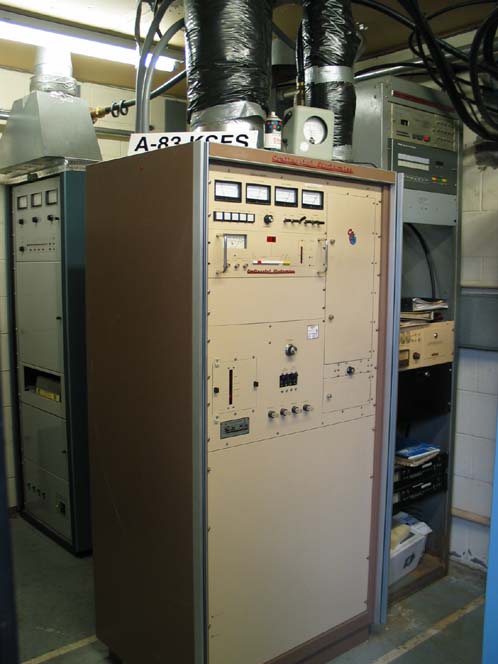 The KSES (107.1 FM) Continental transmitter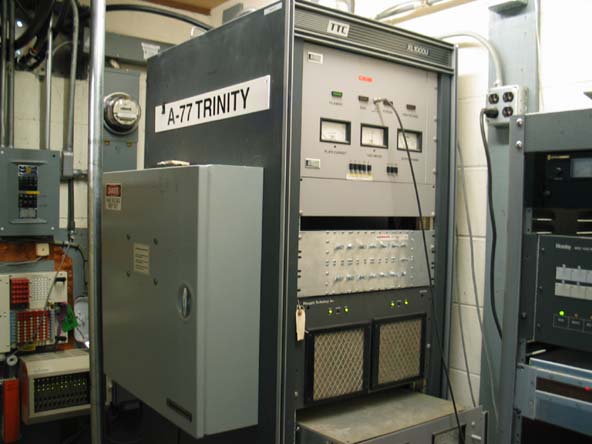 The Trinity TV Larcan/TTC transmitter

---
Return to the "look" page

© 2005 Broadcast Engineering Services of Bonny Doon