The KANO Transmitter site
Mountain View, Hawai`i
Here are some views from August and September, 2006 of the KANO transmitter site.
KANO is a full-power repeater for KKUA Wailuku (Maui) and KHPR in Honolulu (O`ahu).
The main transmitter recently suffered an internal fire, and the installation was rebuilt in preparation of the upcoming installation of a new transmitter. The old transmitter was revived from the dead in the process.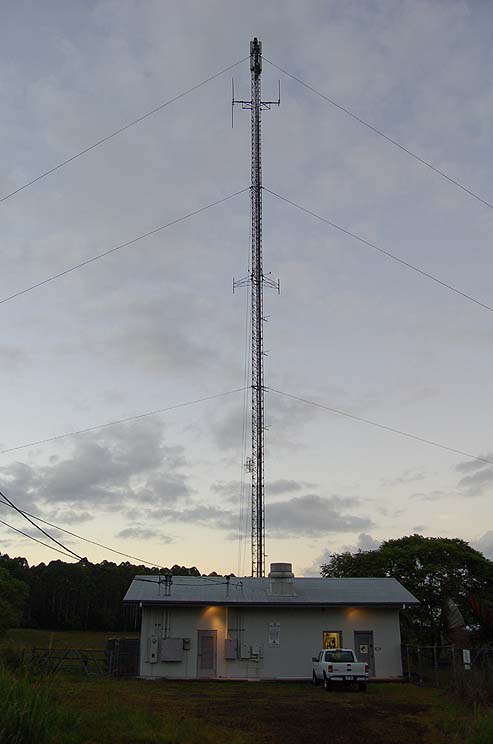 The KANO tower site on Kulani Road in Mountain View, 1620 feet above the east side of the Big Island..
---
The KANO tower is 204 feet tall, and located on the east side of Mauna Loa,
between the communities of Kurtistown and Volcano.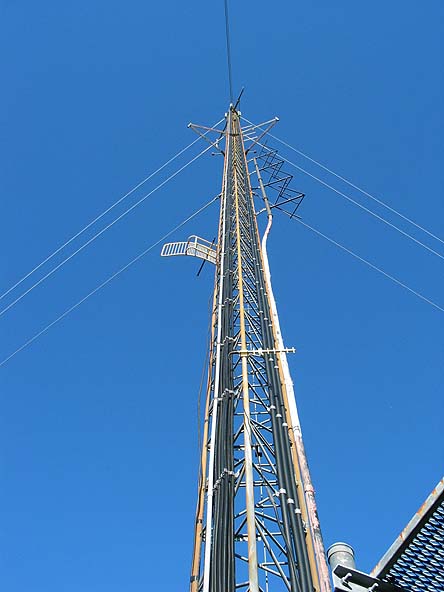 The KANO tower.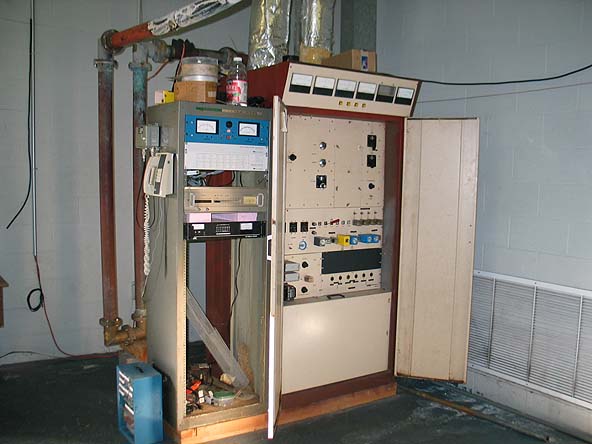 The old setup, pre-fire.
---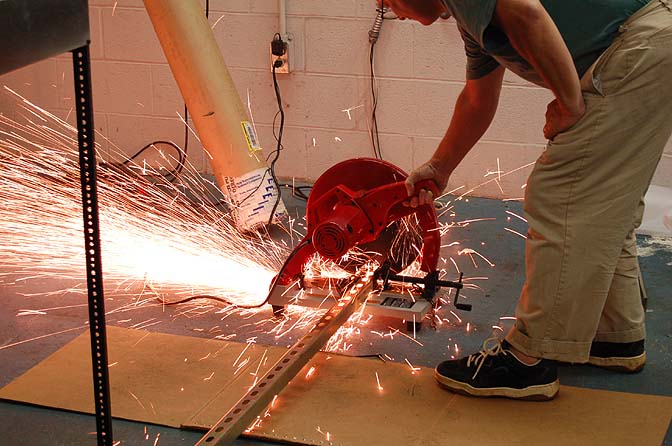 Cutting the unistrut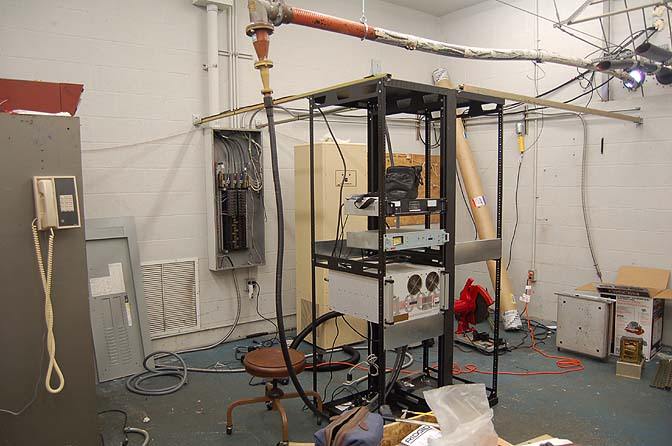 The installation of new racks, with earthquake-resistant bracing.
---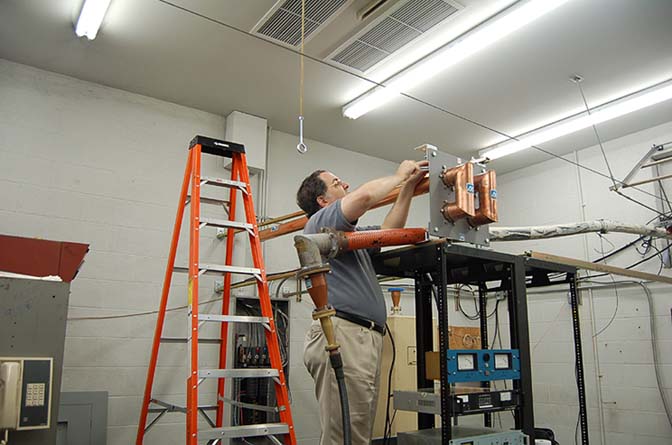 The switch is installed, so the hardline is now being connected.
Charles Husson, Operations Director of HPR gets some wrench work done.
---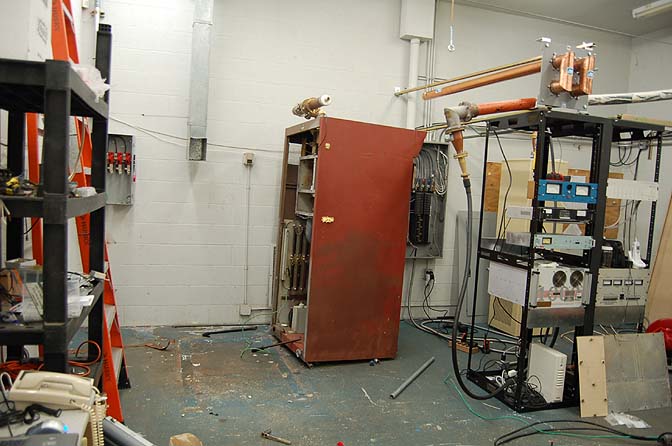 The transmitter, being moved into position.
---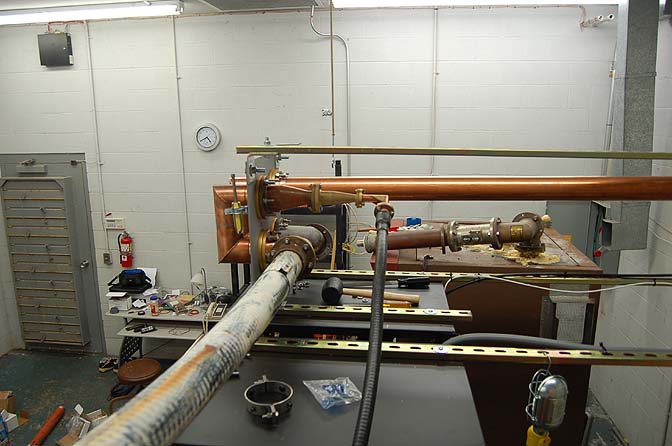 The transmitter being moved into position.
Everything must line up just right.
---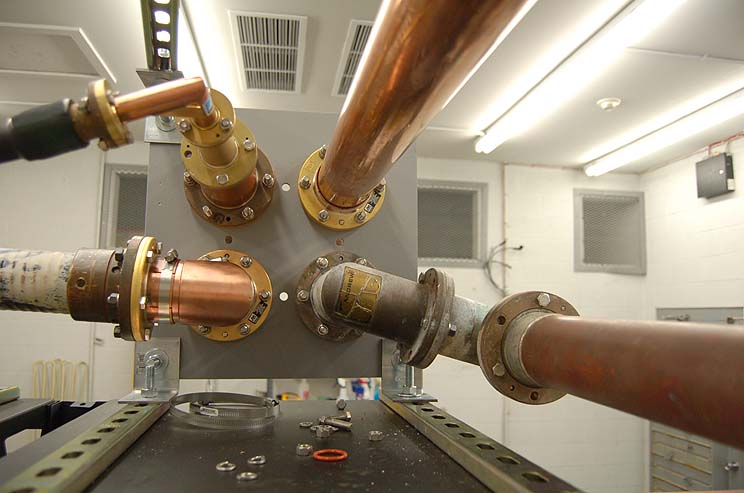 The hardline is now connected
---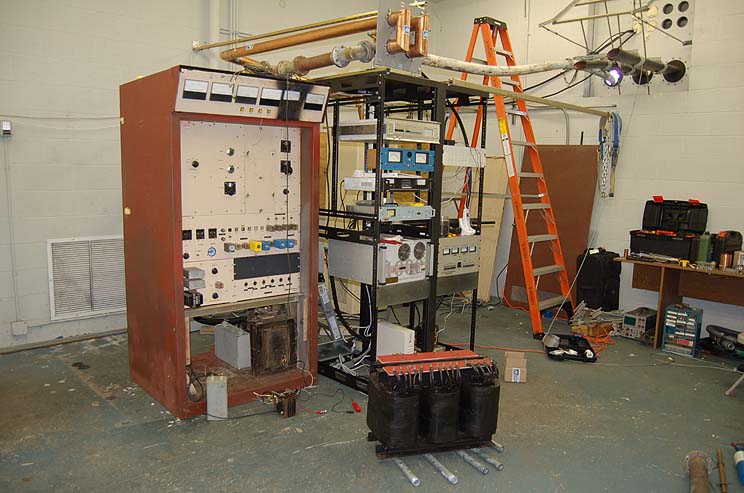 The plate transformer, being moved into position.
---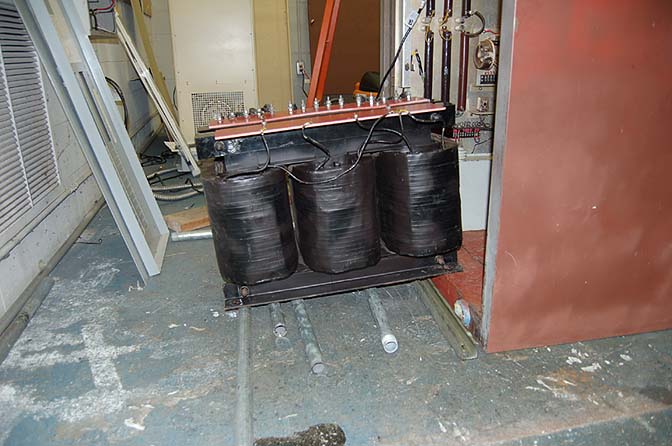 The plate transformer, being moved into the transmitter. At over 500 pounds, this is a delicate move.
---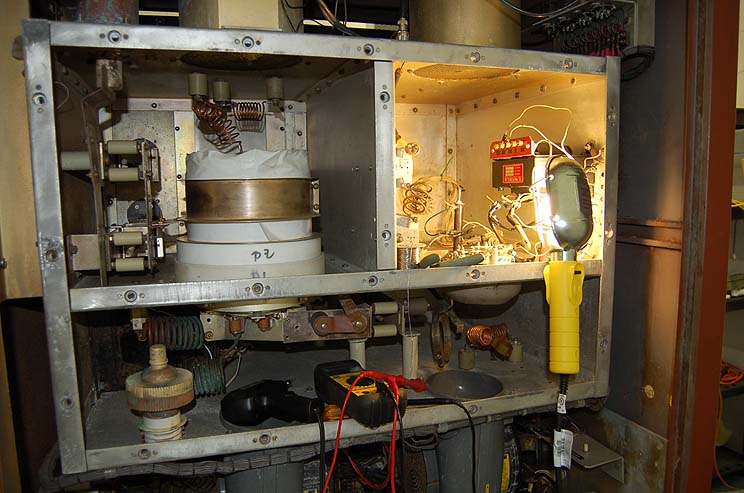 Repair work inside the driver tube assembly
---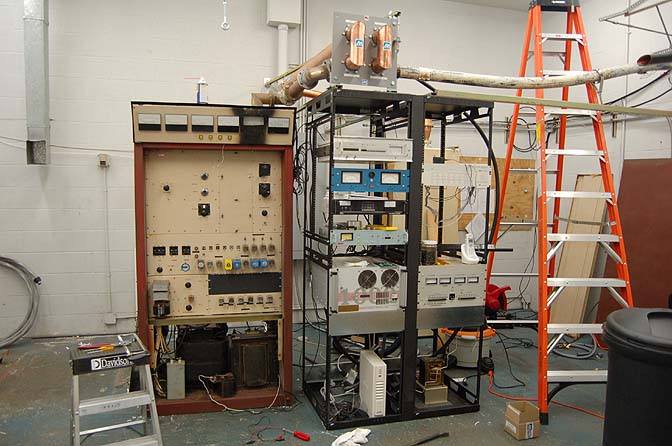 Everything is now in place, and what remains is final wiring checks
and some minor wire harness repairs, and grounding. The scorch
mark from the transmitter fire is easy to see.
---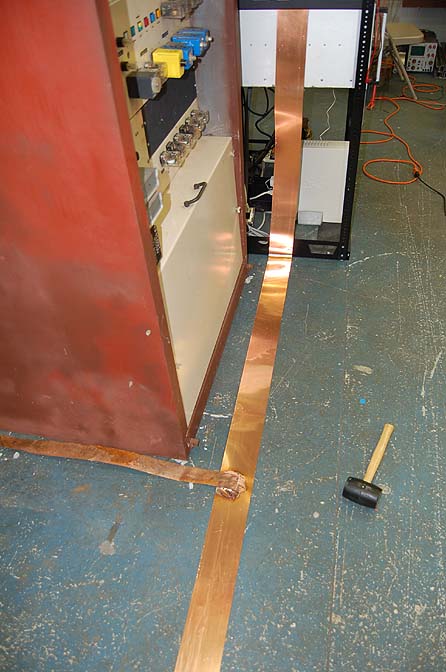 The grounding strap, now in place. Part of the lightning protection.
---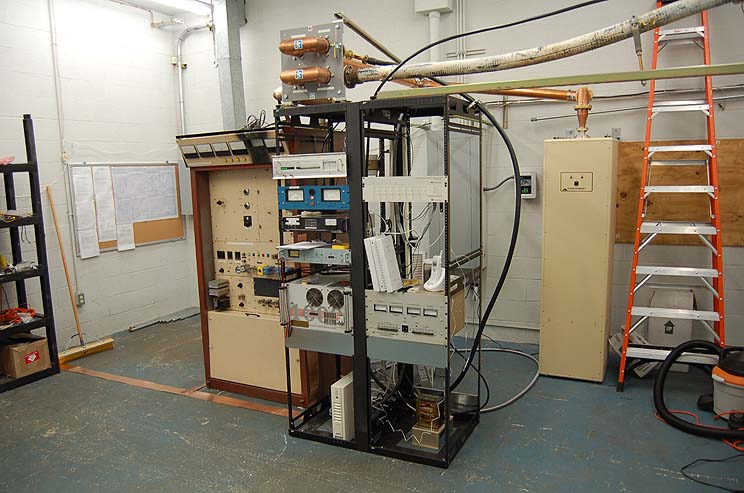 The transmitter is up and running, the site cleaned up,
licenses posted, and this portion of the project is pau.
KANO is now ready for the next stage in this overall project,
the new transmitter installation (coming soon).
---
Return to the "look" page
For more information about Broadcast Engineering Services of Bonny Doon, call or e-mail today!


Back to the BESBD Services Page
© 2006 Broadcast Engineering Services of Bonny Doon