Palehua, Wai'anae Mountains, Oahu
Here are some views from April of 2005 from the KIPO tower site on west Oahu.
Soon, KIPO will be moving to Mt. Tantalus, 2,000 feet above Honolulu.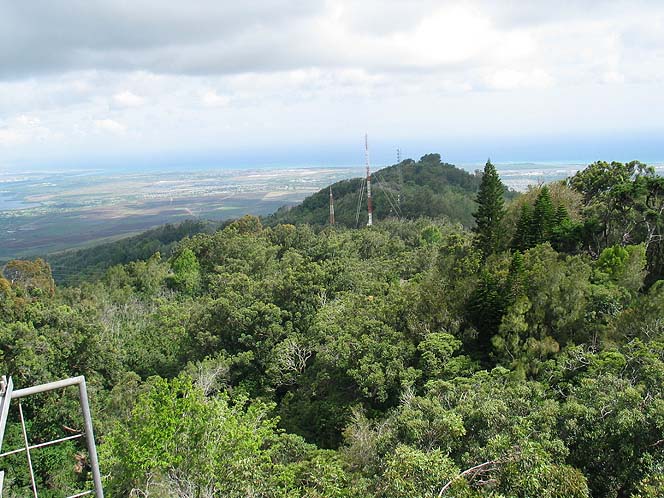 The FM cluster of towers at lower Palehua from atop the KIPO tower.
---
          The KIPO tower is 200 feet tall, and located on the west side of Oahu, over 2000 feet above sea level. The top of the tower supports KFVE-TV, Channel 5 in Honolulu. All of the antenna systems at Palehua are directional, multi-bay arrays. The unique terrain and isolation of Oahu in the middle of the Pacific Ocean, as well as the location of the main population areas, make a directional antenna the right choice for maximizing efficient coverage. The other factor is the FCC monitoring station, located in nearby Waipahu, which imposed strict limits on incoming RF energy levels from all radio facilities on Oahu. The disadvantage of Palehua is the angle towards Honolulu, which lies directly over the FCC monitoring station. All of the stations at Palehua are using multi-bay directional arrays, which lift the high energy levels above the FCC monitoring station, while still aiming most of the energy at Honolulu and the major population areas of the south shore. It seems to work, but to the disadvantage of Kaua'i, only 70 miles northwest. Nothing of these high power stations can be heard in that direction.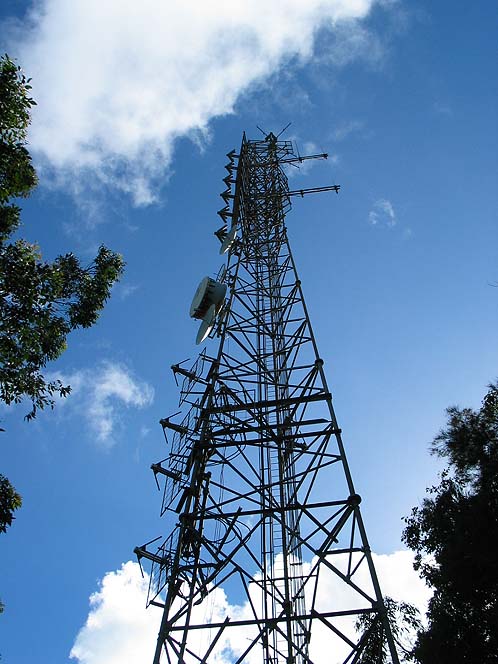 The KIPO-KFVE tower.
The TV panel antennas are up high,
with the KIPO panels closer to the bottom of the tower.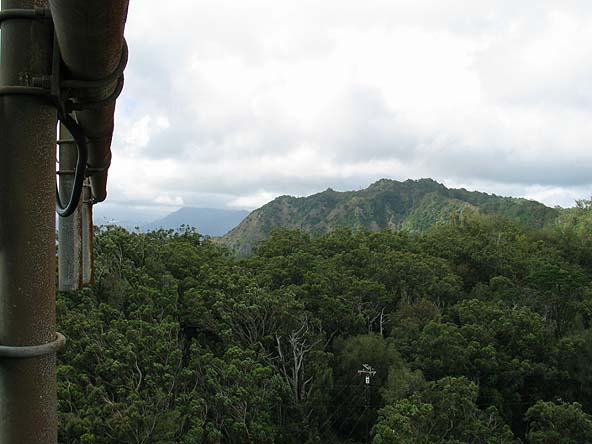 Looking north to Ka'ala in the distance from atop the KIPO tower.
---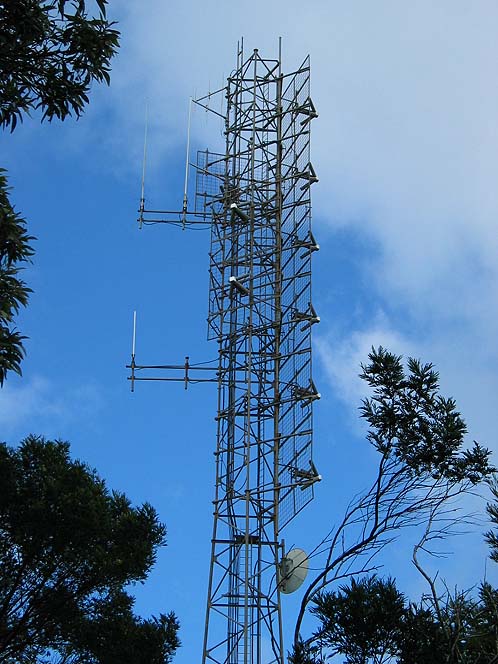 Another view of the KFVE-TV antenna array.
---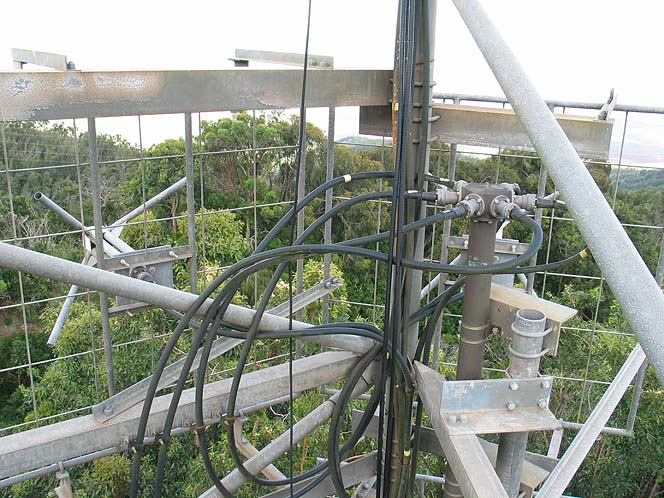 This is the KIPO power splitter and two panel bays about 60 feet above ground level.
---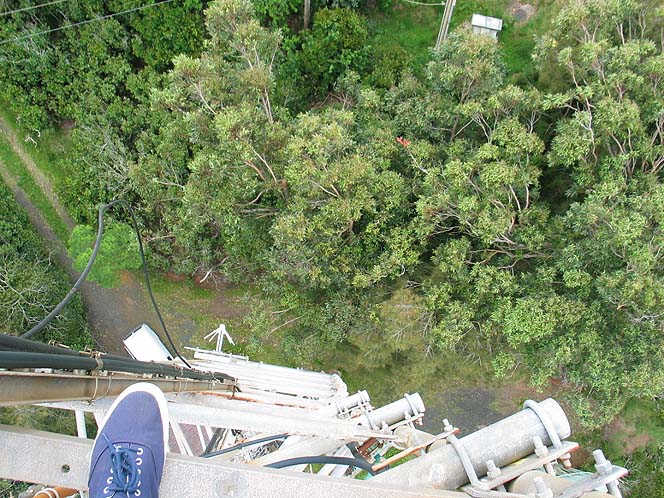 Looking down the west face of the tower from 160 feet.
---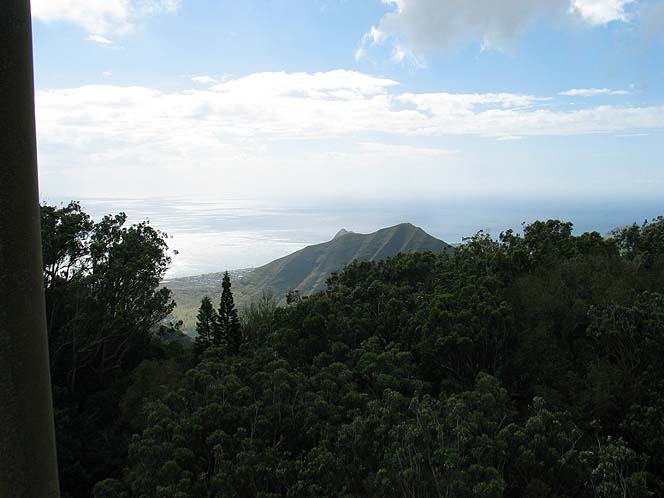 Looking west at Nanakuli from 160 feet up.
70 miles in the distance is the island of Kaua'i.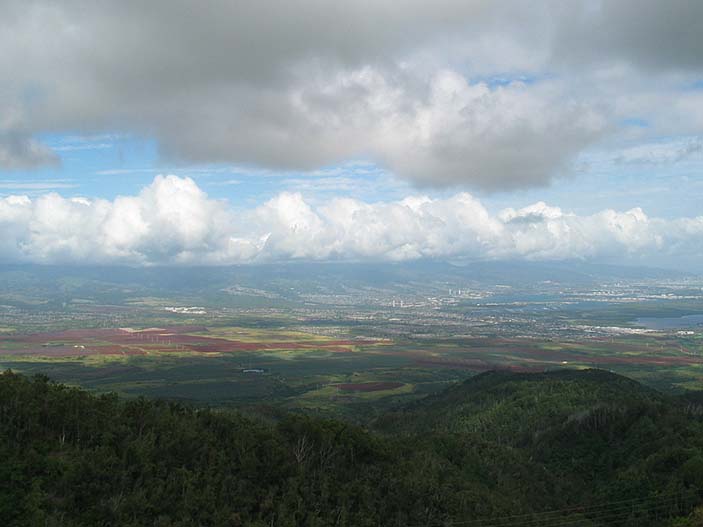 And looking east towards Waipahu and Pearl City
---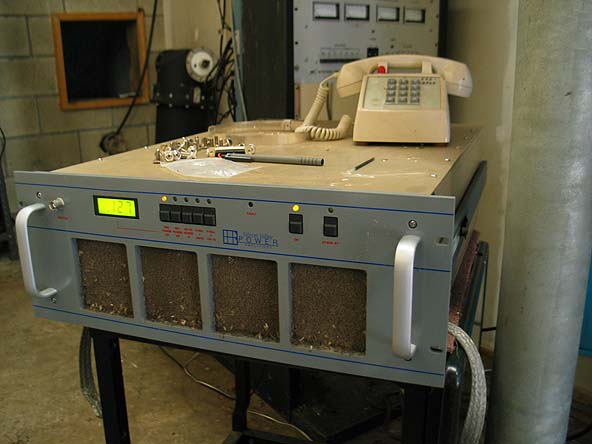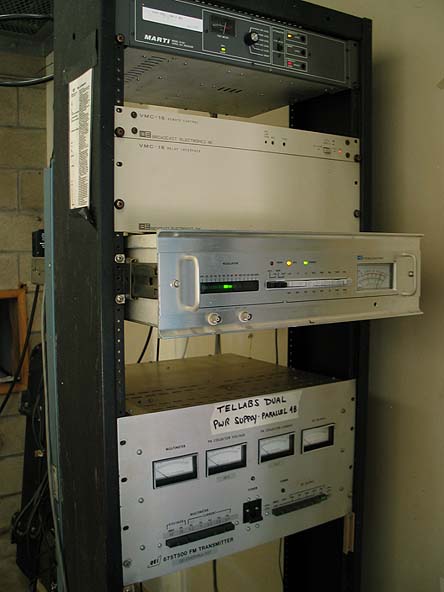 The KIPO transmitter system.
---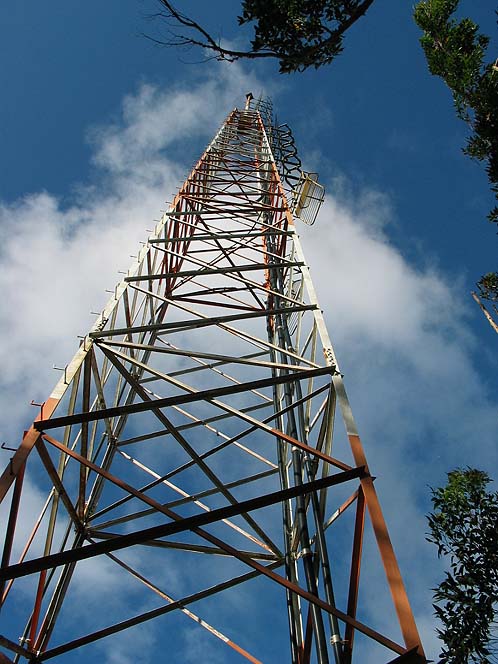 The KSSK tower on lower Palehua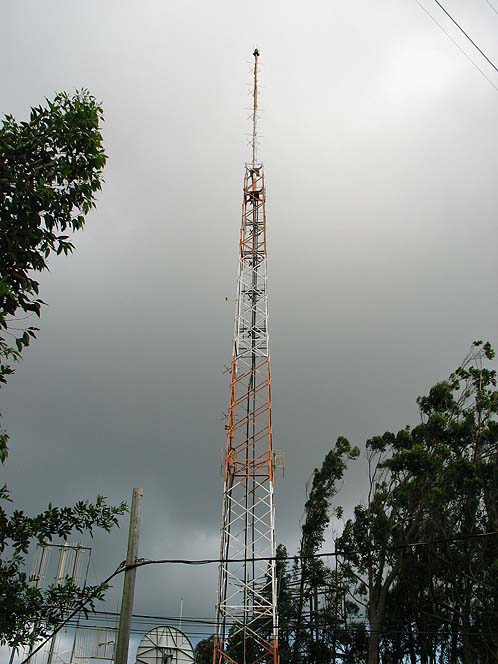 The KSSK tower looking from the west side
---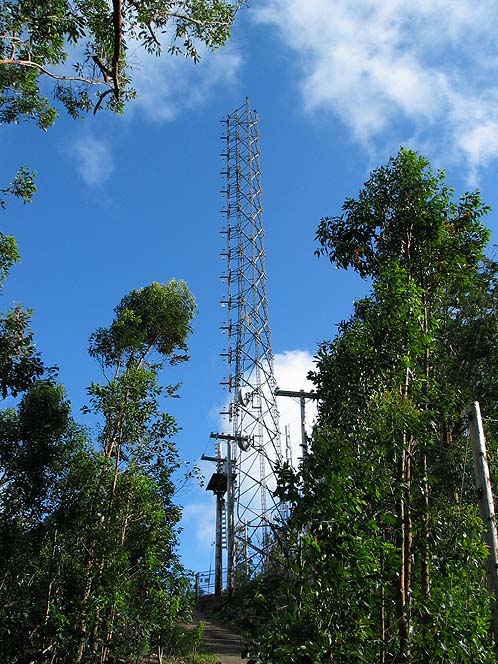 Another lower Palehua FM array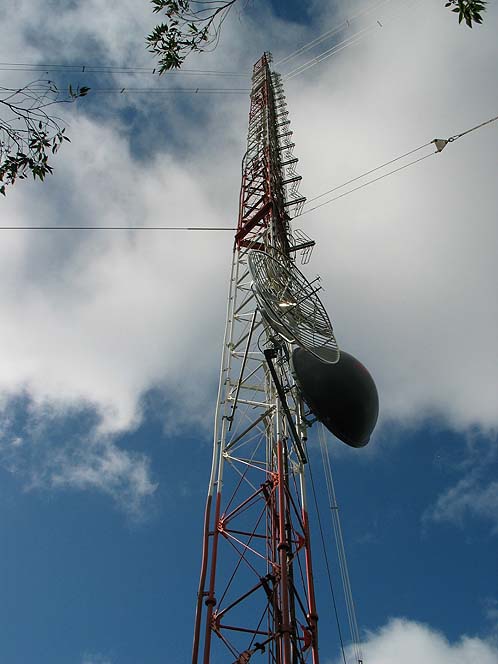 And the third FM and TV tower on lower Palehua.
This is a 14 bay Shively panel system, and a single standby panel at the bottom.
There is a TV array at the top.
All of this is to avoid RF overload at the FCC monitoring station in Waipahu.
---
Return to the "look" page
---
For more information about Broadcast Engineering Services of Bonny Doon, call or


Back to the BESBD Services Page
© 2005 Broadcast Engineering Services of Bonny Doon