Circa 1973, at the KUSP studio, Santa Cruz Small Craft Harbor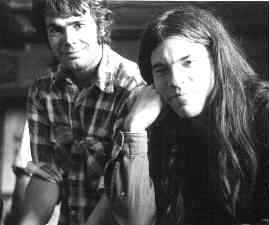 Here is David Freedman (on the right), along with George Martin, who was the News Director and part-time fixer of broken stuff around the station. We don't know what happened to George, but David can be found these days in his hometown of New Orleans, managing the affairs of WWOZ radio, the Jazz and Heritage Foundation station in the Cresent City.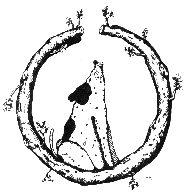 The KUSP "Pig Dog", was the very first Logo and Mascot. The Curved wooden antenna with a Pig Dog howling at the opening was symbolic of something. Can you guess?

return to the KUSP History Page