West Marin Community Radio KWMR-FM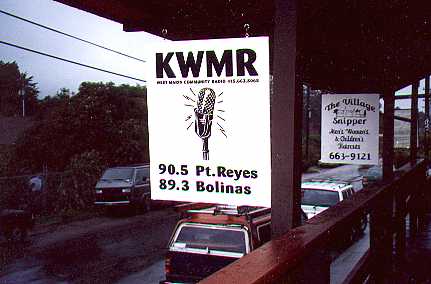 In the little town of Point Reyes Station, way out on the west side of Marin County, California, there is a great little radio station. With the antenna atop Mt. Vision, and only 18 watts, it covers a surprisingly large portion of the region, from Dogtown north to Bodega Bay, and east to nearly Petaluma. It's the only radio out there, and the locals appreciate having something of their own.
The station has just completed some technical changes, and KWMR now reaches further up and down the West Marin coastal region. The Bolinas translator is on the air at 89.3 FM, and reaches the south Marin coast, as well as western San Francisco and the San Mateo coast. The following pictures show some of what this is all about.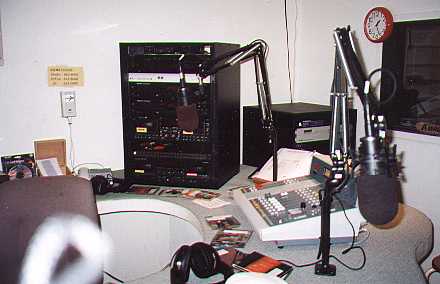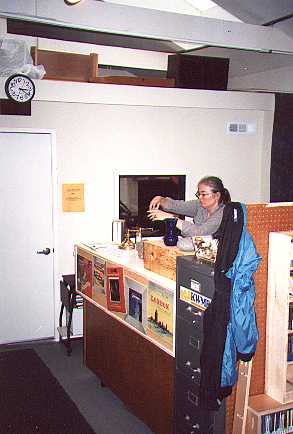 The new main control room of KWMR
The new lobby/office of KWMR
---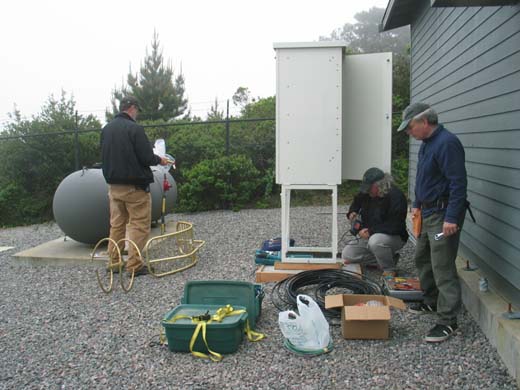 Richard Dillman, Jerry Lunsford and Don Mussell at the Mt. Vision tower on a cold April day.
---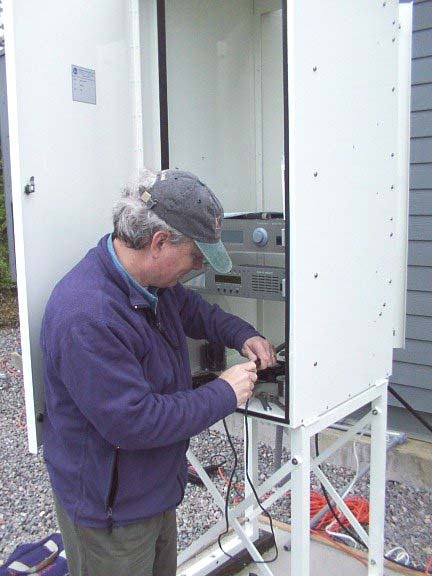 Don working on setup of the new transmitter enclosure

---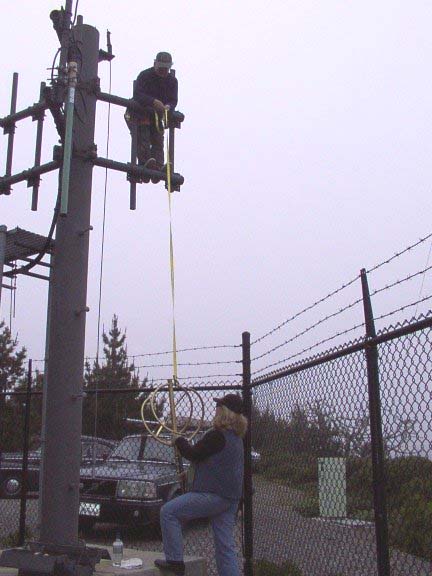 The new antenna going up
---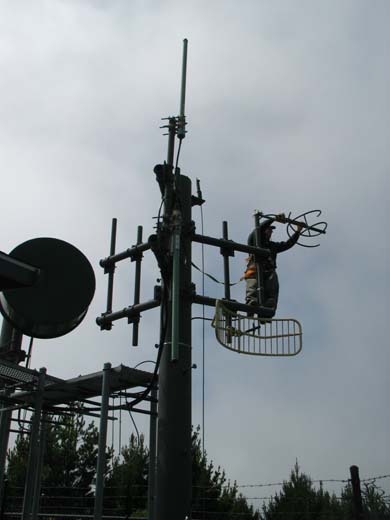 The new KWMR antenna and tower on Mt. Vision
---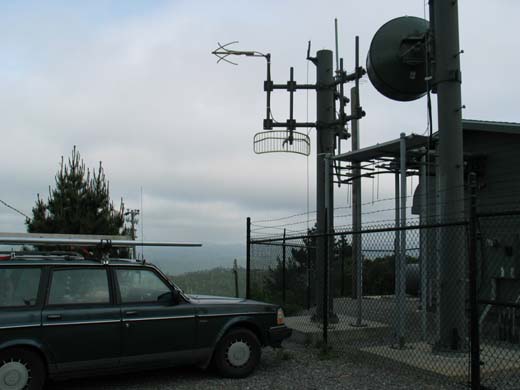 The antennas are ready to go!

---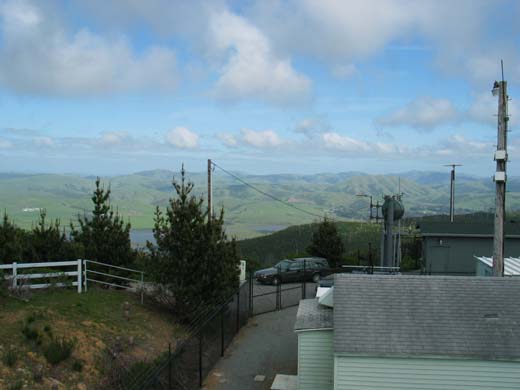 The view is very impressive up there. Elephant Mountain is behind the antenna tower
---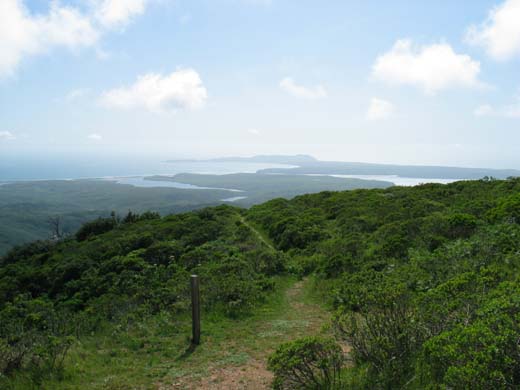 The National Seashore is just west of the top of the tower site
---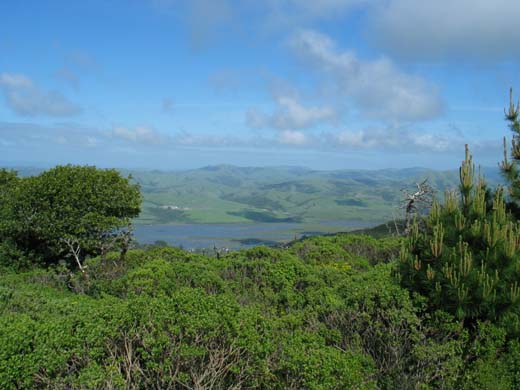 Looking east towards Nicasio
---
Return to the "look" page

© 2004 Broadcast Engineering Services of Bonny Doon