KXMT, Taos, New Mexico Transmitter Project November, 2004
---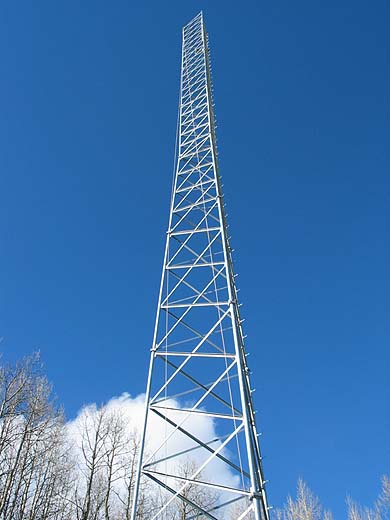 The KXMT Site on Mt. San Antonio

This tower supports the new KXMT antenna system at Mt. San Antonio, New Mexico. Just 6 miles south of the Colorado border, the site has a commanding view over the upper Rio Grande region. The signal coverage from this tower extends over 150 miles in radius north-south.

The ground elevation is just under 10,000' AMSL, and the tower is 140' tall.
This tower is new as of mid-November, 2004.

---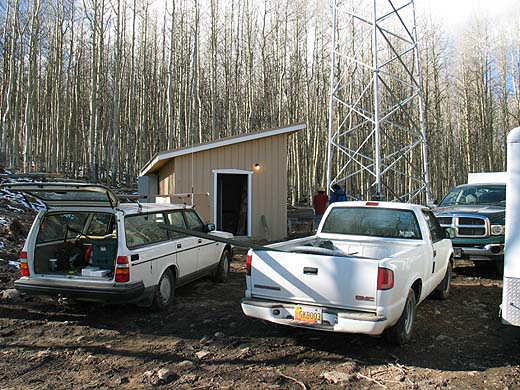 Working on site, this was the last snow-free day of 2004. It got pretty cold after this. But we finished the tower installation, and started the antenna and transmitter install.

---
Moving the 22 KW transmitter into place.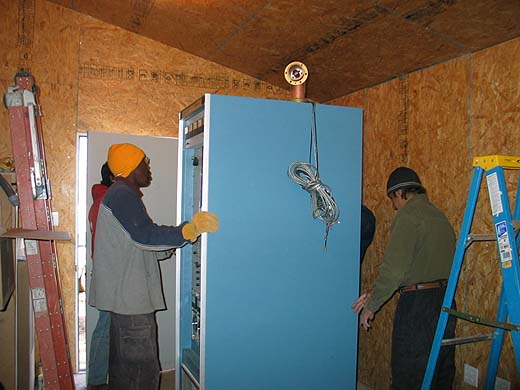 ---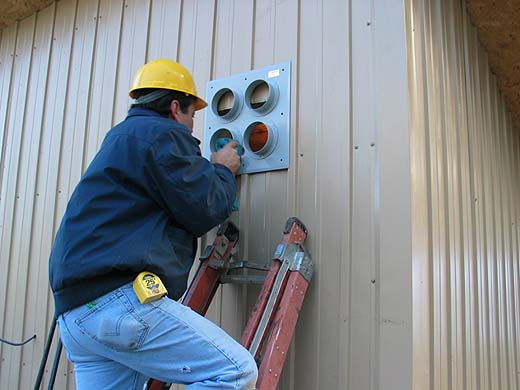 Here is Darren Cordova, President of DMC Broadcasting, getting right in and installing the coax port panel. He is my kind of station owner, for sure.
---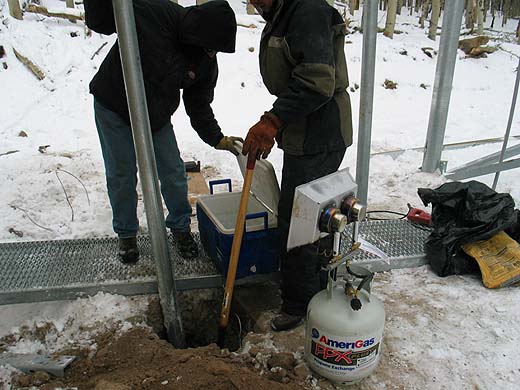 Have you ever tried to pour concrete when it is 15 degrees? Yeah, that's why the propane heater is there, along with the ice chest of heated water.
---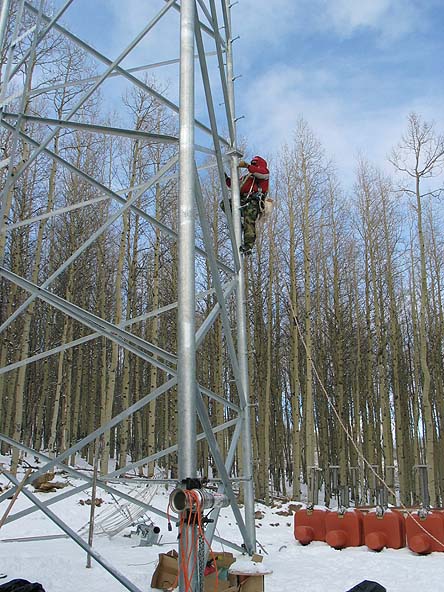 Our tower crew was pretty tough, working in single digit temperatures.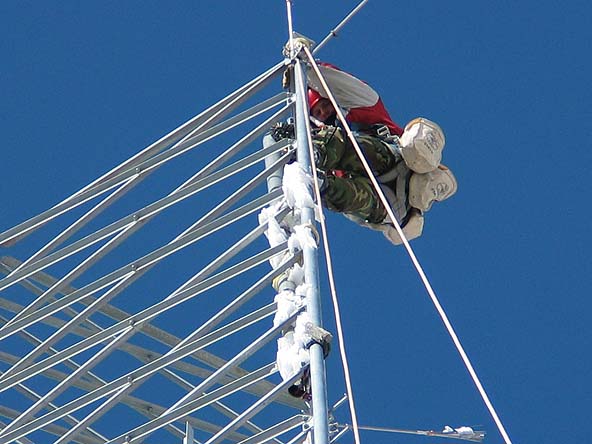 Yes, that is ice on the tower.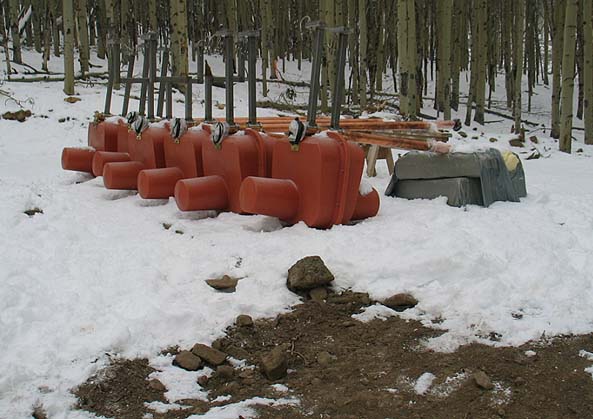 The antennas are assembled and ready to go.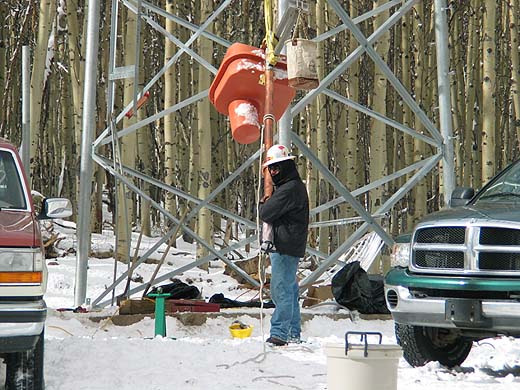 The first cold antenna going up.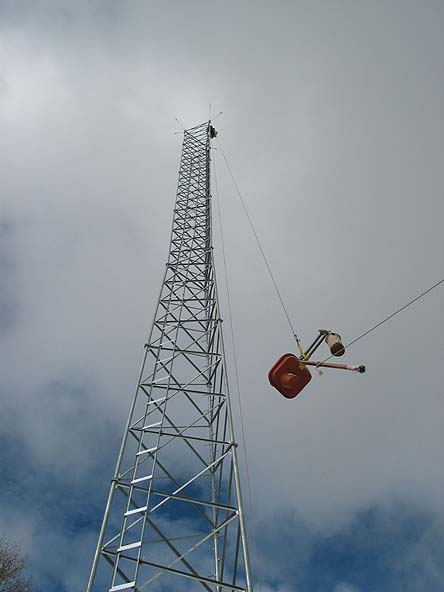 One going up!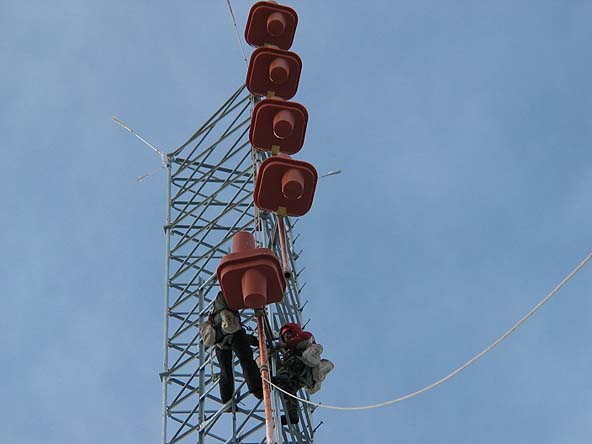 And a few cold hours later, five are up.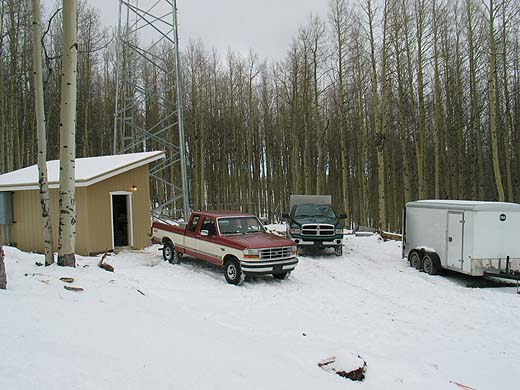 The days are short this time of year at 10,000 feet above sea level.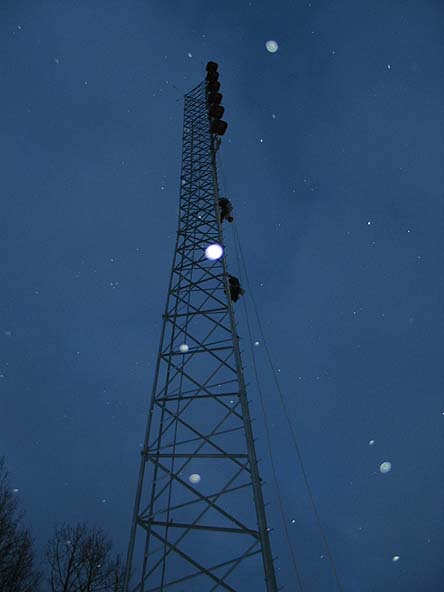 After a long cold day, it was quitting time. The FM antennas are up.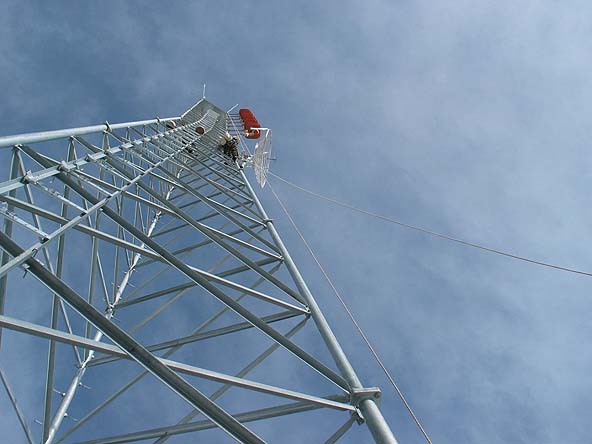 Next morning, hoisting the STL antenna into place. Still very cold, but at least it was calm and fairly sunny.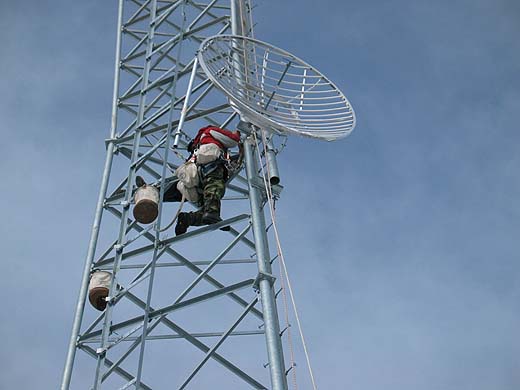 And the dish is almost in place.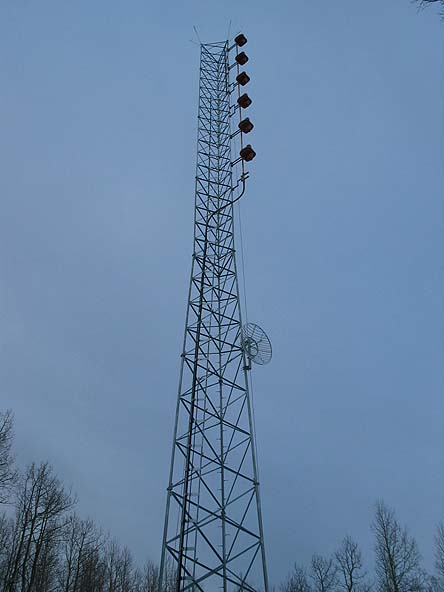 Up and running at sunset.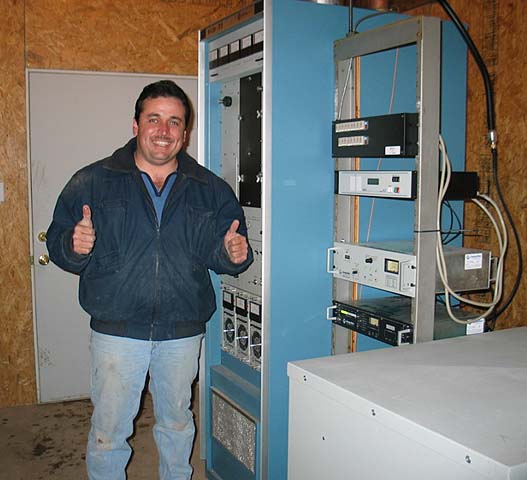 Darren is one happy guy. And so am I. It works!



---
Return to the "look" page

© 2005 Broadcast Engineering Services of Bonny Doon