Some pictures of
Luther Davis at Home
Meadow Creek section, Grayson County, Virginia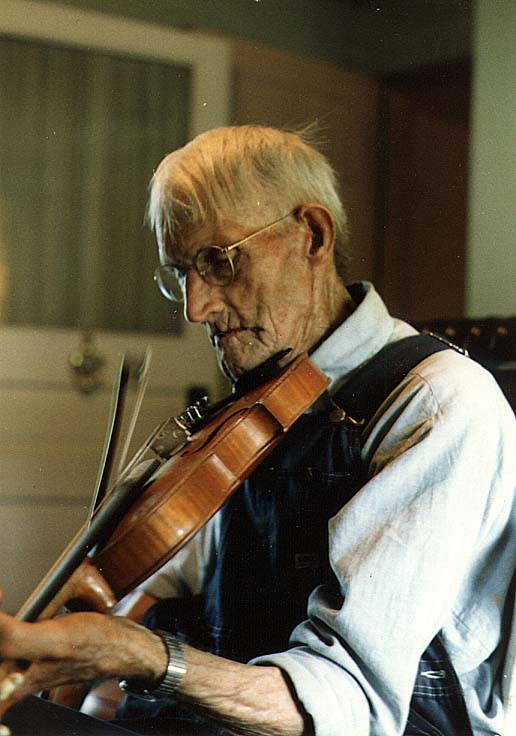 I first met Luther Davis in 1978. I was attending the Galax Fiddler's Convention in nearby Galax, and a friend said I should go out and visit an old timer that they had heard about who knew some pretty good tunes. I drove out a little west on SR 58, and turned left at the Baywood section. A few miles up the road, I came around a corner, saw the house and found Luther out in his garden. I guess we hit it off pretty well, 'cause I stayed for what seemed like a few hours, and lost track of time, partly due to his habit of keeping his clocks on "slow time" (he never accepted daylight savings time). I missed the fiddle competition over at Felt's Park, and when I mentioned that I wanted to get back over to see what I was missing, Luther related that he had judged the Galax contest for a number of years and that I was not missing much, in his opinion! Luther said that most of the bluegrass music now being played there all sounded the same to him, that he didn't enjoy it, and that I could learn the "right" way to play from an old fellah like himself. That certainly settled it!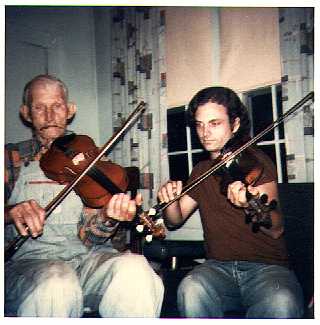 Luther and Don in 1980

          I came back as often as I could after that, and tried to learn as much as I could about the old times (and old tunes) around the Galax area. He was full of stories, and it seemed that over the next few years, when I thought that he had played all the tunes he knew, he would relate a story about some event or another, and then another tune I had never heard came out of his fiddle. I returned many times, drove around with him once in his mid-50's vintage Nash Rambler (!!!), met his son (who was in his 60's at the time and recently retired), and just generally visited when I could.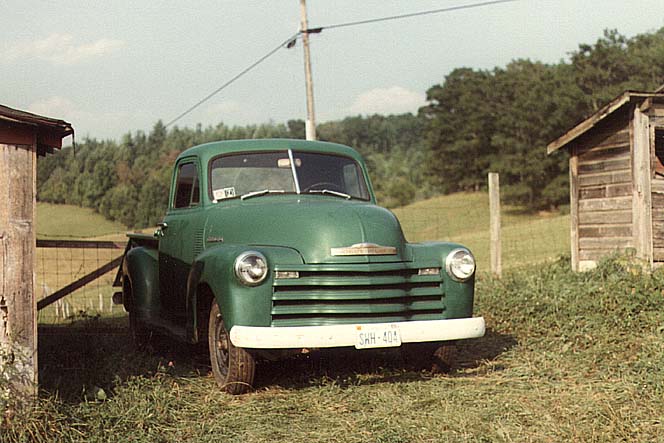 Luther and I had similar taste in automobiles and trucks. I drove a 1950 Chevrolet truck, and he had one as well!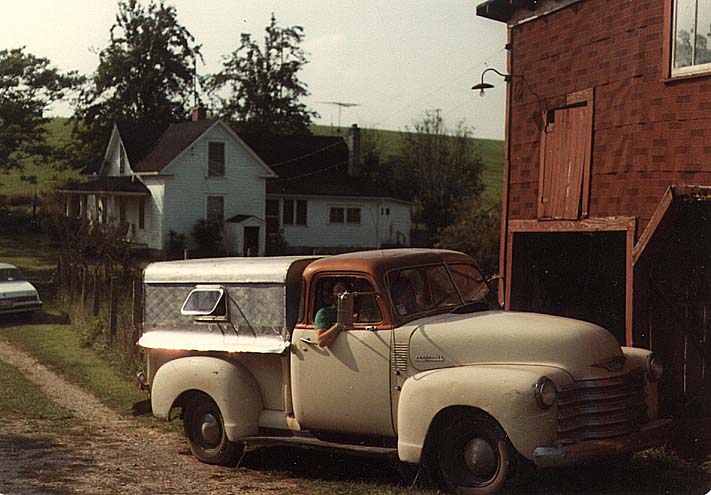 ---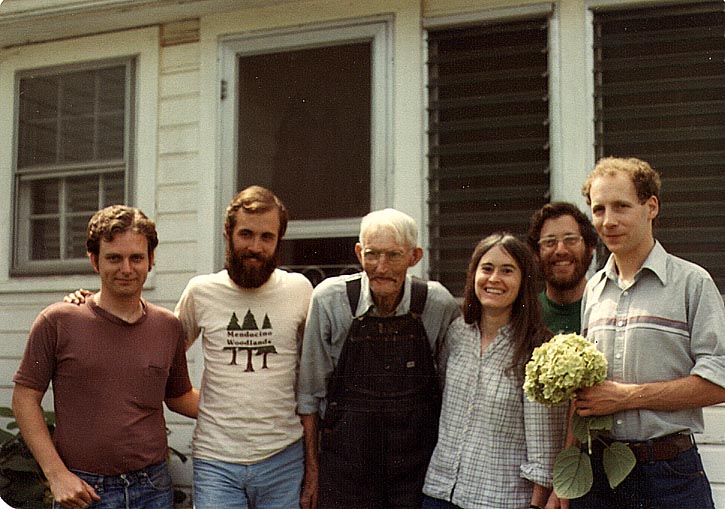 Don, Brendan, Luther, Nancy, David and Paul, summer 1982
          Another time during the Galax Convention in 1982 a group of us went out to his farm, and we stayed all day. This time, I brought my camera. After many hours, he was still wanting to play, and we (all at least 60 years his junior) were worn out.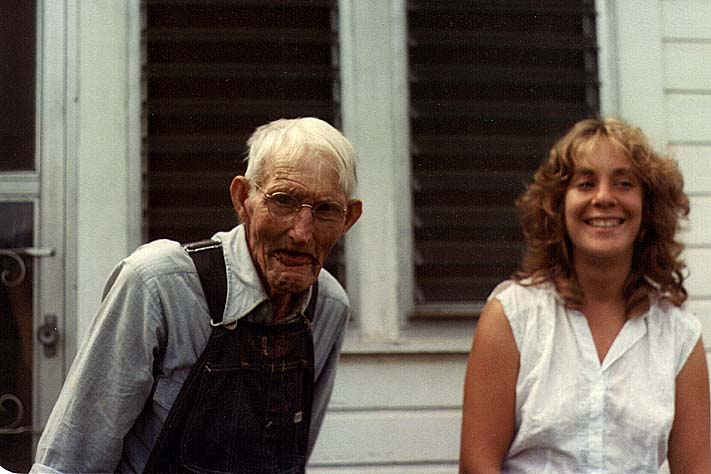 Luther and Maxine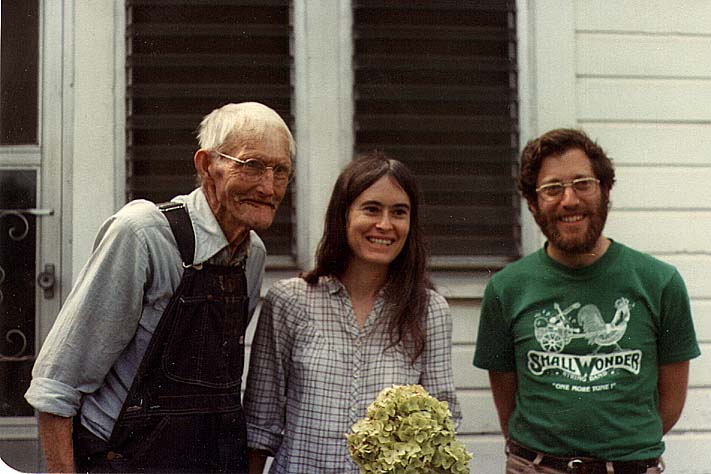 Luther, Nancy and David
---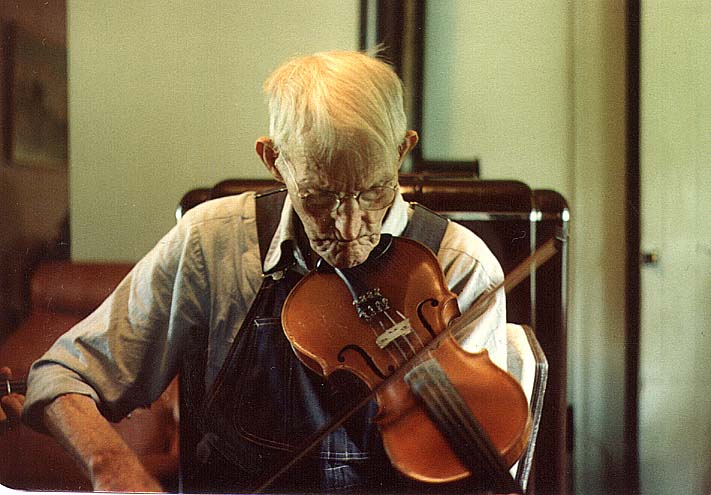 Luther Davis, August, 1982
Luther moved into Galax in early 1985, and became a part of the elder community at the Waddell Nursing home. There was some silly stuff that went on there, shown here in an article in the Galax Gazette, but he often had friends over and they would play music for the residents. He really enjoyed those performances.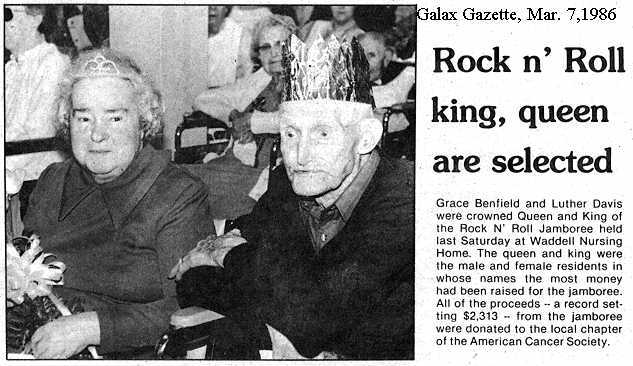 Luther died in the evening of September 16, 1986, five days past his 99th birthday. He was a perfectionist, right up to the end, always sure to tell you if "you got the tune right". I'm still trying to do just that.
          There is an excellent recording of Luther, with an extensive book detailing much of Luther's life and his recollection of growing up in the Blue Ridge mountains. There are many wonderful photographs also. The record hopefully is still in print, and can be found as follows:
"The Old Time Way"
Heritage 070

Bobby Patterson
C/O Heritage Records
Route 3 Box 260
Galax, Virginia 24333

          There is another recording featuring musicians from the Grayson-Carroll County area, and Luther plays a few tunes on this record:
Old Originals, Volume 1. (ca 1976)
Rounder 0057

available from:

Rounder Records
One Camp Street
Cambridge, Massachusetts 02140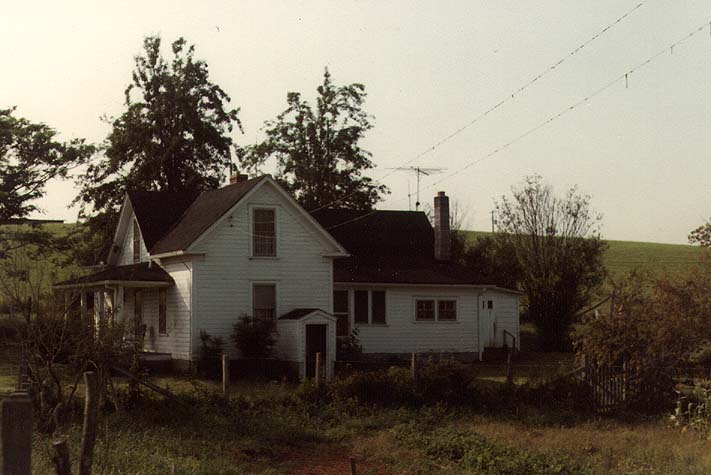 The Luther Davis House, 1982.
---
© 2006 Don Mussell
Back to the photos page.