Quartzite Electronic Site, San Bernardino County, California
Quartzite Mountain is the main electronic site for the Victorville area of the high desert in Southern California.
At 1375 meters in height, it is a big landmark.
Here are some views taken in early November of 2006.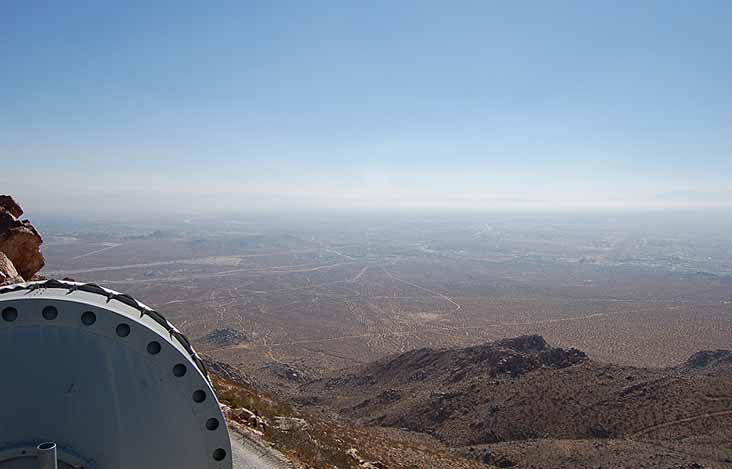 The view southeast from the center compound tower site.
---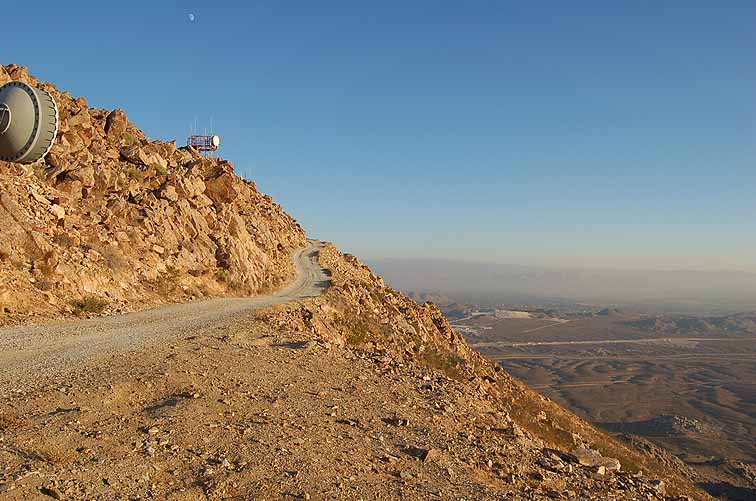 The access road near the summit. There is no margin for driving errors.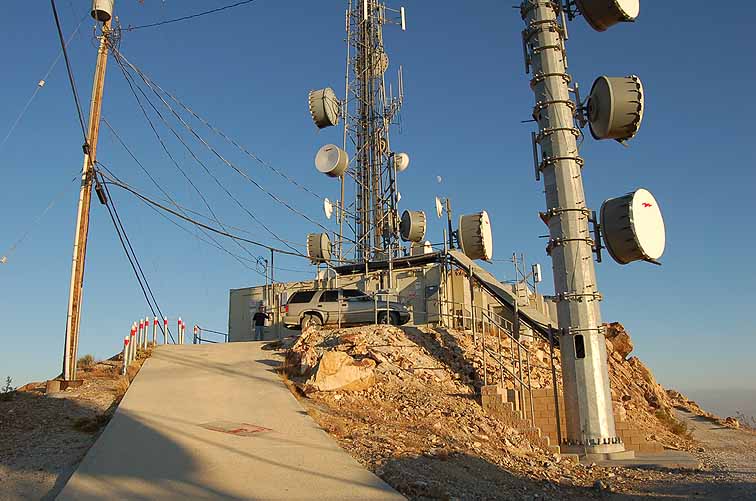 The center compound tower site
---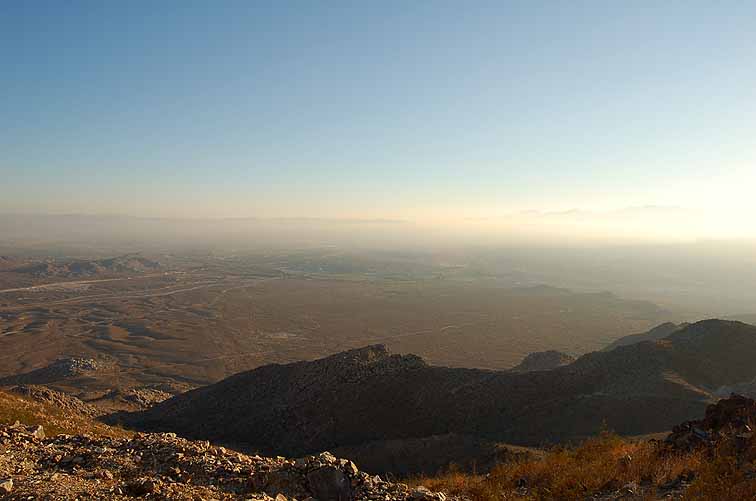 The view down into Victorville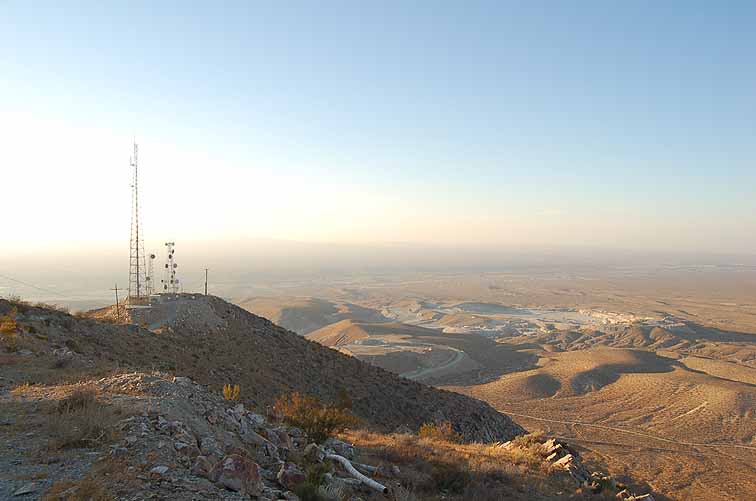 Northwest View. The huge quarry below is mining silica.
---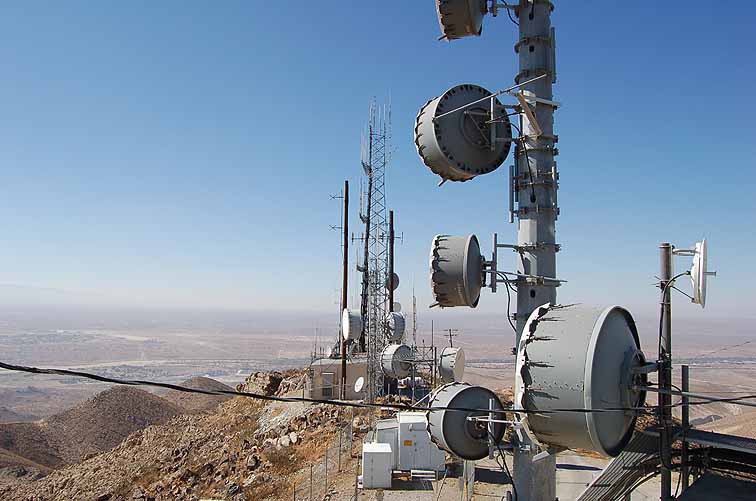 The view of the western portion of the mountain.
The two-bay antenna for KVFG-FM is visible.
---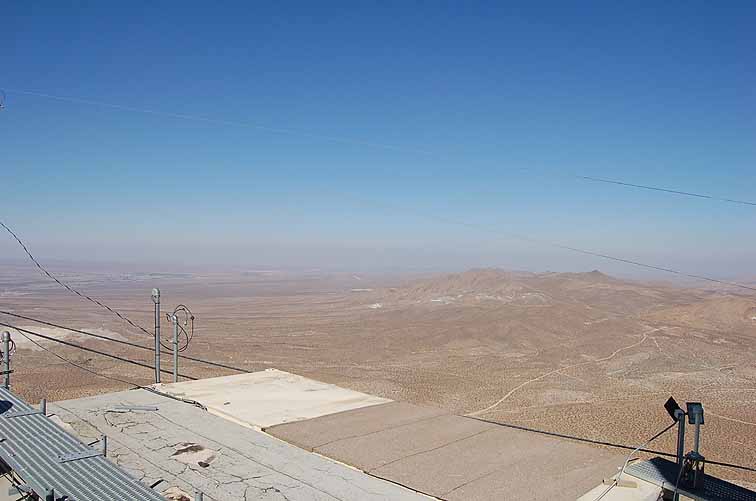 There is no doubt that this is the California desert!
---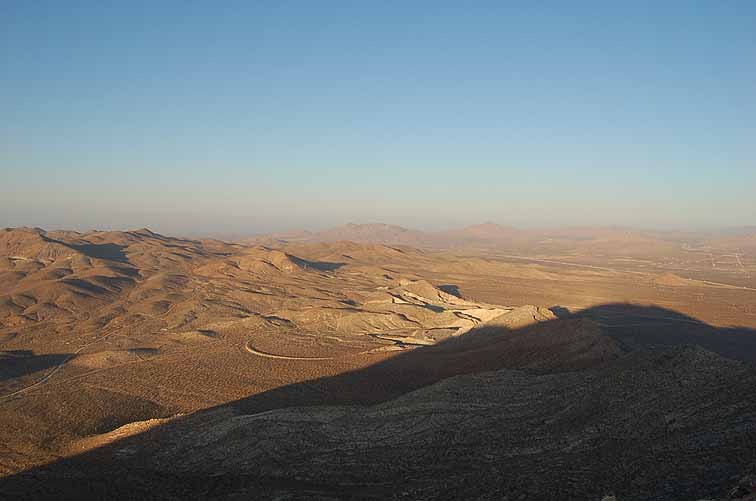 At the end of the day, shadows on the trail. Just like the old cowboy song.
Look close at the top of the shadow and you can see the outline of the towers.
Interstate 15 is the highway in the distance.
---
Return to the "look" page
For more information about Broadcast Engineering Services of Bonny Doon, call or e-mail today!


Back to the BESBD Services Page
© 2006 Broadcast Engineering Services of Bonny Doon