Bonny Doon and the Bay area from Outer Space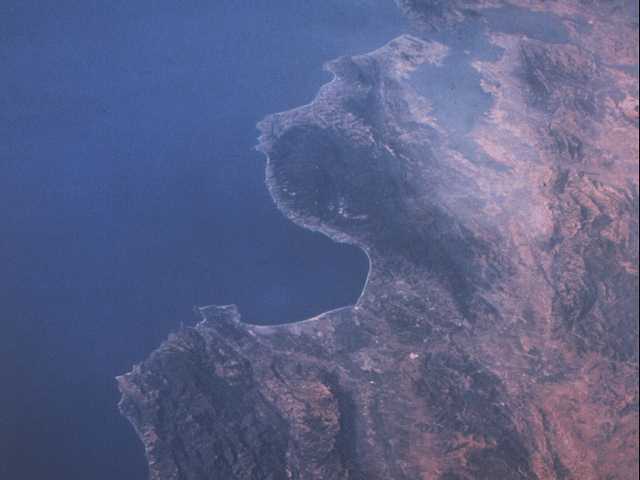 This photo was taken by the crew of the Space Shuttle a few years back. At the top of the image is San Francisco and the greater Bay area. The large bay in the center is the Monterey Bay, with Santa Cruz at the top, and the Monterey Peninsula at the south end. Point Sur and the Big Sur coast are south of Monterey, and jut out into the Pacific. The large dark area north and east of Santa Cruz is the region known as the Santa Cruz Mountains.

Just northeast of Santa Cruz is Scotts Valley, which can be seen as a light colored scar in the terrain. To the northwest is Bonny Doon, in the center of the dark forested area north of Santa Cruz. The Lone Star limestone quarry is visible near the coastline and the tiny town of Davenport.

The San Andreas fault zone is fairly visible, cutting down through the hills west of the San Francisco Bay and on to the south, past Hollister and San Juan Bautista.
---
Return to the Broadcast Engineering Services page here.


© 2001 Broadcast Engineering Services of Bonny Doon