WBAI KU SATELLITE ANTENNA INSTALLATION
Summer, 1998
The Roof at Wall Street
            The Pacifica KU receive dish is now installed at 120 Wall Street. Installation took a little over 4 hours. This did not include the installation of the roof mounting structure and pulling the cables from the 10th floor, which took many days. The images take a few minutes to load, so please be patient.
Here is the roof mount without the KU dish....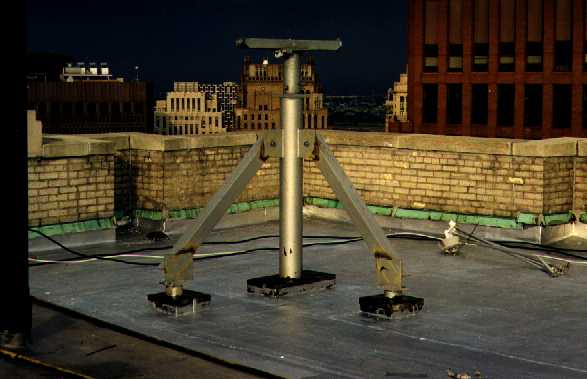 ---
Here is another view of the roof mount....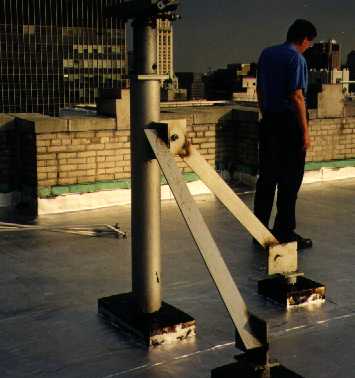 ---
Here is Jerry Demario and crew, putting the dish together....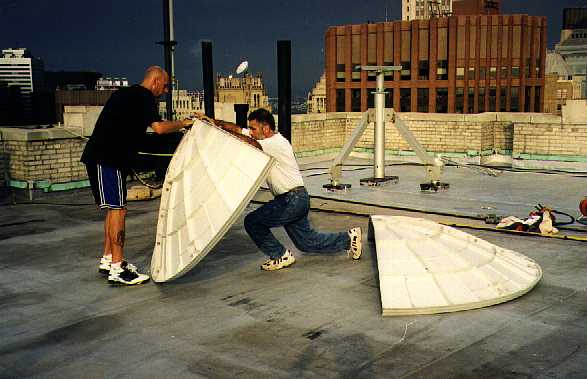 ---
The dish is installed, and Gracen Challenger is drilling the mount to hold the STL dish....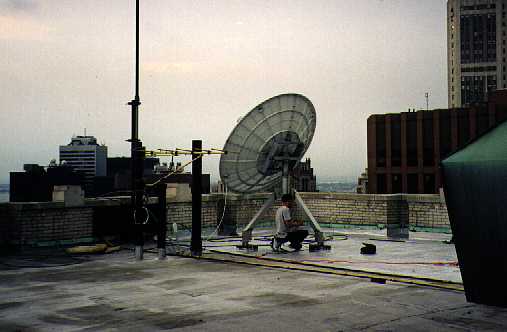 ---
Another view of Gracen drilling the mount for the STL.....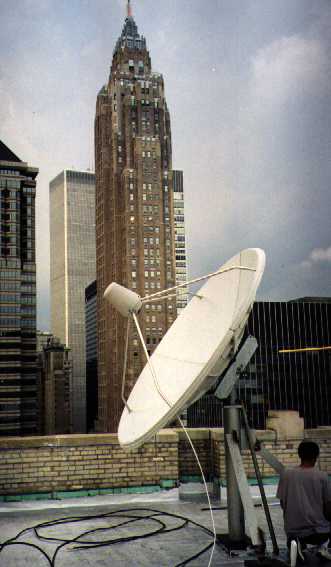 ---
            At the Empire State building, Jake and myself installed the STL receive antenna. It is pointing out through a small port we made in the steel side of the building.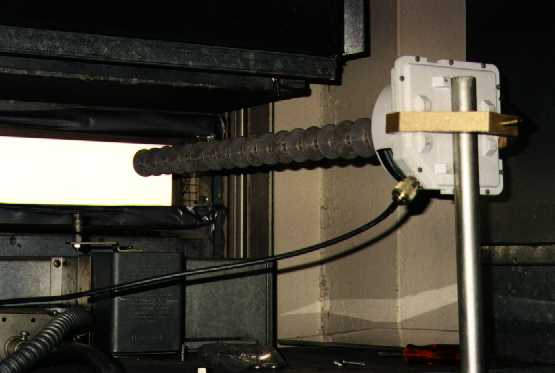 ---
And here is the view looking out towards Wall Street and the south end of New York City.....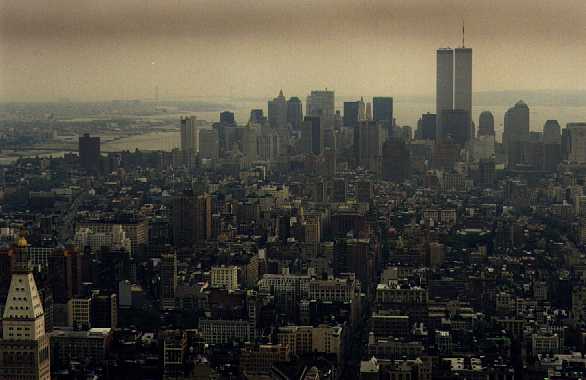 ---
and finally the view from Wall Street towards the Empire State Building....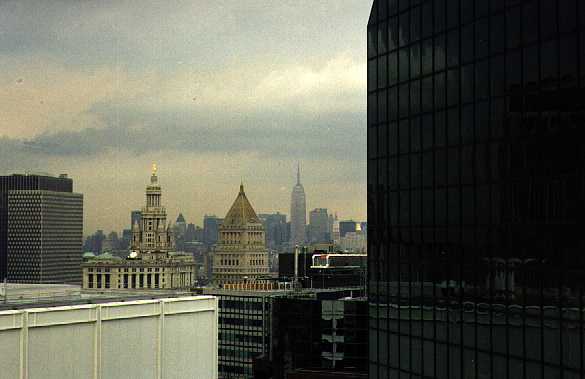 ---
This Web Page was last updated on September 14, 1998

© 2000 Broadcast Engineering Services of Bonny Doon