WMMT tower, Mayking Peak, Kentucky
---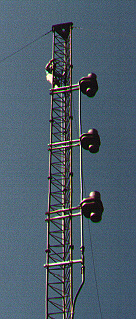 That's me, up on the back side near the top, summer of 1992, doing some maintenance work to the tower for WMMT in Whitesburg, Kentucky.

          WMMT serves a large portion of Eastern Kentucky, Southwestern Virginia and portions of West Virginia, Tennessee and North Carolina.

          This antenna system, along with a new transmitter, was installed by BESBD in 1985.

---
A complete rebuild of the antenna system and transmitter plant was completed in 1995.
The old antenna is now mounted below the main antenna, and the WXKQ-FM antenna is mounted up near the top. Here's what it looks like now: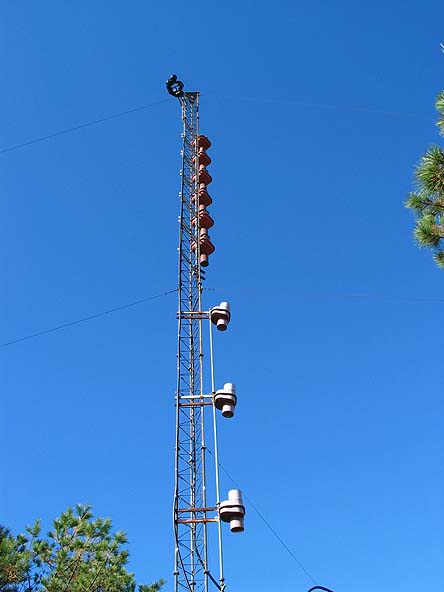 And the view west from the adjacent WIFX-FM tower:


The tower straddles the Pine Mountain ridge, 3450 feet above sea level, and on a clear day you can see Cumberland Gap, about 70 miles west.
---
Return to the "look" page

© 2006 Broadcast Engineering Services of Bonny Doon