XHBJ-TV - XHLTN-FM Tower
Tijuana, BN, Mexico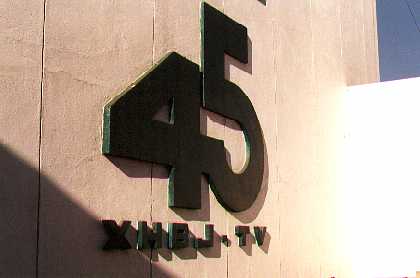 ---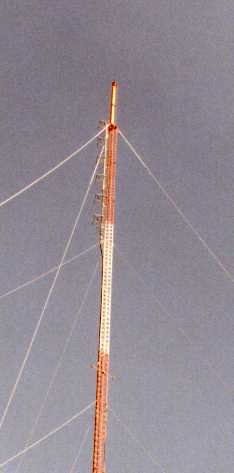 This tower is located at:
(NAD 27)
32 31 56 North
117 03 55 West

Ground Elevation: 390 feet AMSL
Tower Height: 600' (estimated)
Top of Tower above Sea Level: 990 Feet
XHLTN-FM array Center of Radiation: 970 feet above sea level (estimated)
FM Antenna system: Jampro JHCP-6-DA
Side-mounted on north face of tower
Antenna Specifications:
Omnidirectional Power Gain: 3.2
Directional Power gain: Unknown
Omnidirectional DB Gain: 5.05 DB
Directional DB gain: Unknown
Maximum Input Power: 50,000 watts
Directional Parasitics per bay: 6

---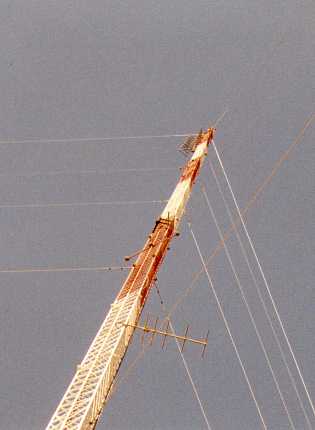 Side view of the XHBJ TV - XHLTN-FM Tower.
---
          This close-up photo shows the side of the XHLTN-FM (104.5 FM) antenna system. Note the directional parasitic elements behind each antenna bay. The antenna has maximum gain towards San Diego.

---
© 2001 Broadcast Engineering Services of Bonny Doon