Second Order Predation
H. sapiens begins to reduce predator populations 400 years after coming to the New World by 1.5%. This is based on the reasoning:
predator populations begin to significantly reduce from competition withH. sapiens at this point.
H. sapiens retaliate by hunting predators.
A reduction of 1.5% of predator populations in an already unstable ecosystem results in:
herbivore populations boom and vegetation suffers, then
herbivore populations crash and vegetation recovers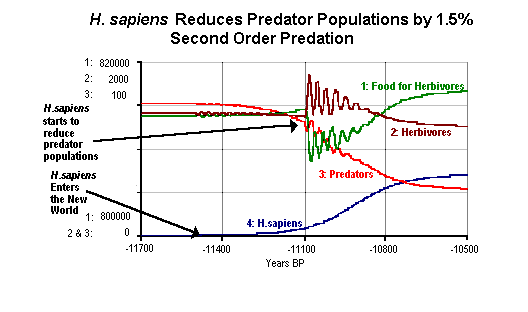 ---
Back to the Holmes and Watson conversation
To the earlier exploration - "The Pleistocene Holocene Transition - The Case of the Arboricidal Megaherbivores"