Jack Woehr for Congress - Positions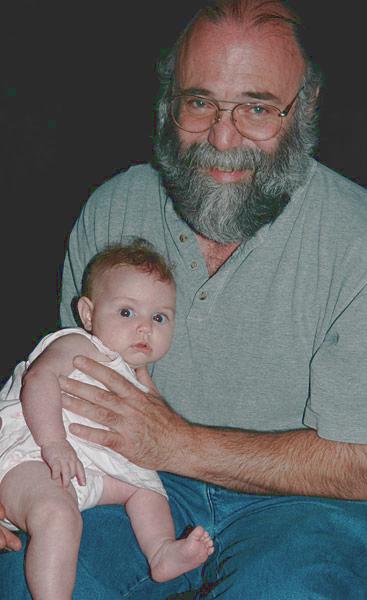 Politicians hugging babies is

so

20th century ... but here goes anyway!
The candidate with 3-1/2-month-old Chiara, daughter of the photographer Michelle Pesce.

[ Return to main campaign page ]

The most wonderful thing that has happened to me in politics is this:



I stormed into political activism some years ago with a head full of my own ideas. Then I started campaigning, and found myself speaking to hundreds of individuals I had never met before, each of whom had their own ideas, aspirations, dreams, sorrows and issues. It was serious "get over yourself" time for me. What a growth experience!



So nowadays I take positions in light of what I know up until now. But I'm still learning, so things can change.

Here are some positions. I am slowly filling in this web page in as I write out each position in a way that is clear and frank. If you're in a hurry to hear about a particular issues,

[

]

about your concerns.

Immigration

I will work with the President towards normalization of the status of Mexican immigrants.

USA-PATRIOT Act

"[T]here are always people with a certain kind of mind who say that you've got to violate the Constitution or the Bill of Rights or both in some way or another to make some new law work or to take care of some new threat." -

Pres. Harry S Truman

, quoted by Merle Miller in the 1974 oral biography

Plain Speaking

.

The USA-PATRIOT Act abrogates the entire Bill of Rights

of the United States Constitution except Amendment VII (suits at common law).
G. Jack King, public affairs director of the National Association of Criminal Defense Lawyers, informs me that much or most of the USA-PATRIOT act was composed ofrequests made by the Justice Department long before 9/11, requests that Congress and previous presidents had turned down because of their constitutional implications. Mr. King and others also point to seminars which the Justice Department is currently holding to instruct federal prosecutors how to use USA-PATRIOT in ordinary domestic criminal investigations.

I oppose the USA-PATRIOT act

and believe it must be scrapped in its entirety.
Any

new security legislation must be carefully vetted

to determine that it actually helps defend America and does not become primarily a vehicle for expansion of government.

War on Drugs

I oppose the War on Drugs in all its manifestations.

The War on Drugs

interferes with the recovery of substance habitués

.

The War on Drugs

m

akes criminals of the ill and suffering

.

The War on Drugs is a

vehicle for criminality

both outside and inside the government.

The War on Drugs is

not about drugs

-- rather, it is about training citizens to give up their liberties for the "temporary" emergency.

The War on Drugs is a

crime against humanity

: basic, simple, kindly humanity.



[ Return to main campaign page ]