Rocky Coast Free Board
Jax RCFB Copyright © 1988-2009 Jack J. Woehr
IBM z/Series ® Mainframe Programming

Read RCFB's Disclaimers
This page is designed to be browsable using a text-mode browser .
PigIron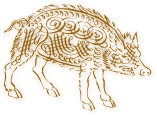 Java Class Libraries for VSMAPI

IBM z/VM Home Page

Gnu on VM

VM Workshop
VM, VSE, and Linux/390 Employment Information
Dave's Unofficial HLASM Web Page covers IBM High Level Assembler which assembles for z/VM, z/OS and VSE.
Dignus, LLC are creators of the z/OS and CMS compilers Systems/C and Systems/C++ as well as the HLASM4-compatible Systems/ASM.
Fundamental Software's Open/370 is 370 emulation on the Pentium.
Gilbert Saint-flour's Web Page has MVS and S/390 info.
Hercules S/390 Emulator is Open Source.
HLASM.com is about z/VM's High Level Assembler.
Homerow has interesting tools and projects for z/VM, z/OS and z/Linux, including VMA, an open source VMARC unpacker.
IBM
L-Soft of LISTSERV fame.
Linux stuff related to enterprise computing.
Mailing Lists
Melinda Varian's Home Page ... Melinda is very deep in VM.
Microfocus MFASM Assembler for PC platforms.
Mirasoft,Inc. vends VM Products.
MochaSoft has freely downloadable demo copies of their terminal emulators.
MQSeries is cross-platform message queues from IBM. Worth looking at if you haven't yet heard about MQSeries.
MessageQ.Com has great discussion and news about MQSeries.
Neale's VM Home Page deals with Gnu Free Software on VM.
David Pitt 's OS/390 GCC/EGCS Page has the Gnu compiler for OS/390.
Especially useful is the Open SSH for OS/390 page.
OS/390 Tools and Toys for ISPF, OS/390 Rexx and other neat source downloadables.
Download the PC370 freeware cross assembler .
The Cornell "PROBLEM" Control and Tracking System for VM/CMS.
S/390 Java has info about running Java on IBM mainframes.
SEC Ltd. offers resources for professionals working with MVS, OS/390, ISPF, REXX and Assembler.
Sequential Software writes software that runs on VM platforms (among others).
SHARE , an IBM users' interest group.
Sine Nomine Associates supports zVM, GNU Linux and also
Rich

Smrcina

's Sample Code on VMAssist consists of several interesting free utilities.
SNA Networking

SNA i*nets is a vendor's group for SNA support over Internet technology.

TN3270.COM has extensive information about the tn3270 protocol.
TRACK for VM examines one or more virtual machines as they execute.
Velocity Software, Inc. , purveyors of performance measurement software for IBM VM.
VM FAQ at Marist University.
VM Resources Ltd. is a company which provides z/VM consulting and training.
VM Update electronic journal of VM applications.
VMUTIL@UBVM File Store , State University of New York at Buffalo.
VM Workshop Tools is a great collection of software.
List of VM Web Servers
V/Soft Software develops VM software and consults on VM projects.
Lynn Wheeler's page is about transaction security but buried thereunder is a motherlode of information about IBM VM history.
World Alliance of VSE and VM (WAVV) has as its purpose to promote the interests of users of the VSE and VM operating systems through conferences, user groups, requirement submissions and working with vendors around the globe.
X3270 is an open source XWindows 3270 emulator with scripting and printing, etc. Great!
Xephon Web site for users of large information systems.
Zephyr Corporation, Legacy-to-Web Software Solution Development offers free download of trial TN3270E emulator for Win/95/NT.
z/Journal is a controlled distribution magazine about z/VM.
---

Rocky Coast Free Board

Visit Jax Home Page