Olivia Paige Johnson
Vintage Video Collection
"public youtube playlists where artists and enthusiasts can collect, organize, and find vintage found footage" organized with both Twitter and Instagram-based directories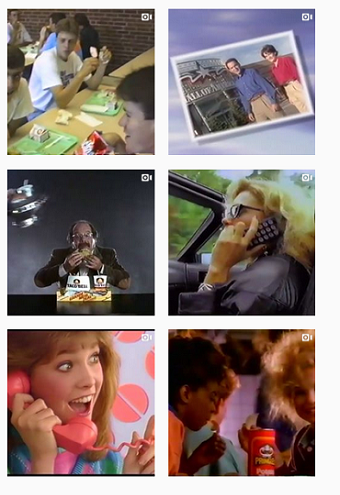 "Each genre would have their own playlist i.e. home movies, educational videos, commercials, etc...there is a large community on youtube who upload these types of videos, but to my knowledge there is no working directory of videos. A lot of artists at the school do use found footage sourced from youtube, and I think this could project could grow really fast and easily from SAIC and eventually reach others on the internet who also enjoy vintage found footage. Long term I can see this project being turned into a directory website with embedded videos and a forum for discussion. Since videos are constantly being uploaded to youtube, this project would be continuously expanding...it is a useful tool currently missing from social media/internet."