Judy Malloy, Images from Recreating the BASIC Uncle Roger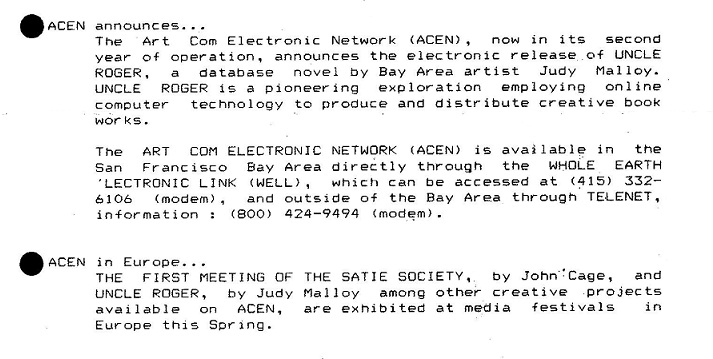 Detail: Art Com Electronic Network
Press Announcement for Uncle Roger, 1987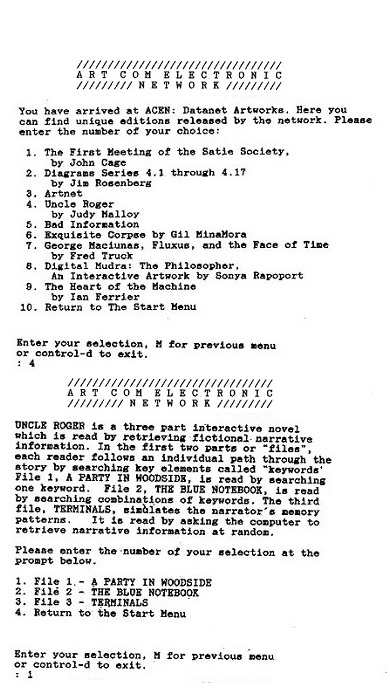 The Menu for Artcom Electronic Network Datanet, (1986-1988)
showing the process of selecting Uncle Roger.
The Datanet Version was programmed with UNIX shell scripts.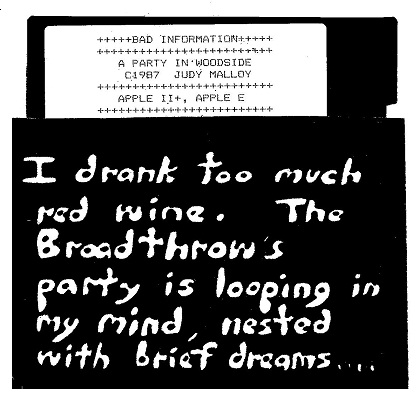 The Disk and Sleeve for the BASIC version
of Uncle Roger, File 1: "A Party in Woodside"
which was distributed via the Art Com Catalog begining in 1987.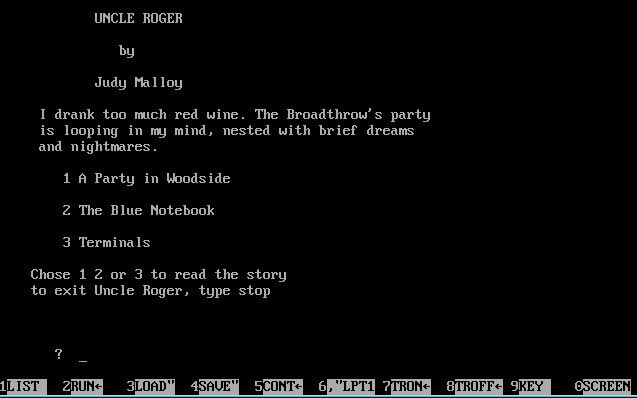 The Main Menu for the BASIC version of
Uncle Roger (1986-1988)
Shown running in 2012 on the DOS emulator, DOSBox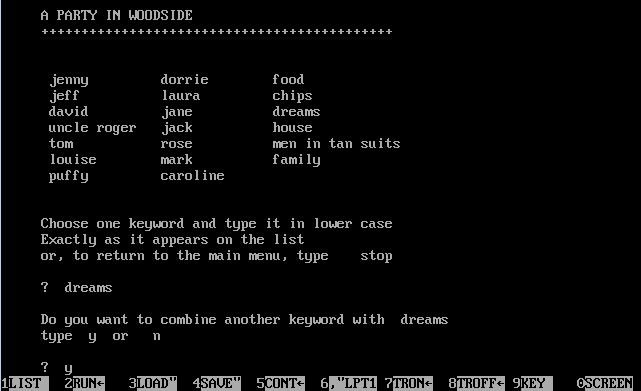 Selecting a Link Chain from
the BASIC version of Uncle Roger File 1:
"A Party in Woodside" (1986)
Shown running in 2012 on the DOS emulator, DOSBox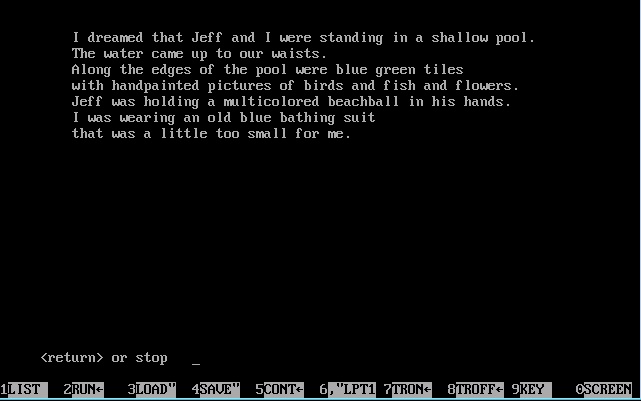 A Screen of Text in the Link Chain "dreams" and "jeff"
from the BASIC version of Uncle Roger File 1:
"A Party in Woodside" (1986)
Shown running in 2012 on the DOS emulator, DOSBox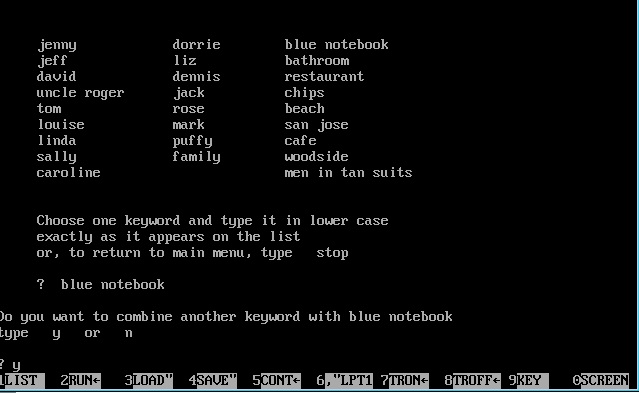 Selecting a Link Chain from
the BASIC version of Uncle Roger File 2:
"The Blue Notebook" (1987)
Shown running in 2012 on the DOS emulator, DOSBox

A Screen of Text in the Link Chain "blue notebook" and "jenny"
from the BASIC version of Uncle Roger File 2:
"The Blue Notebook" (1987)
Shown running in 2012 on the DOS emulator, DOSBox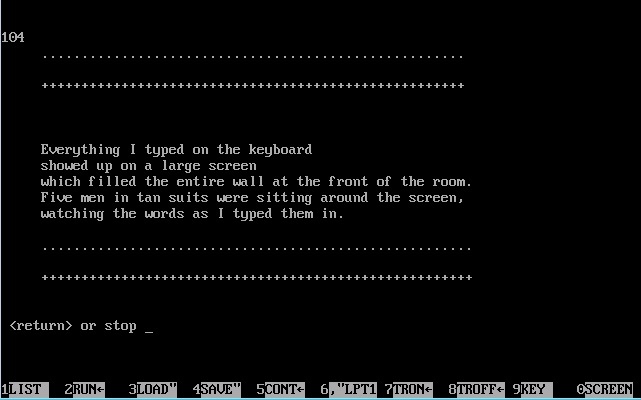 A screen of text from Judy Malloy, "Terminals",
File 3 of Uncle Roger, (1988)
Shown running in 2012 on the DOS emulator, DOSBox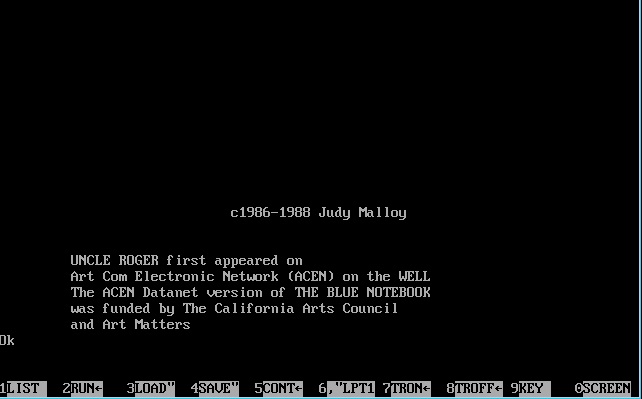 The exit screen from Judy Malloy, Uncle Roger, (1986-1988)
Shown running in 2012 on the DOS emulator, DOSBox