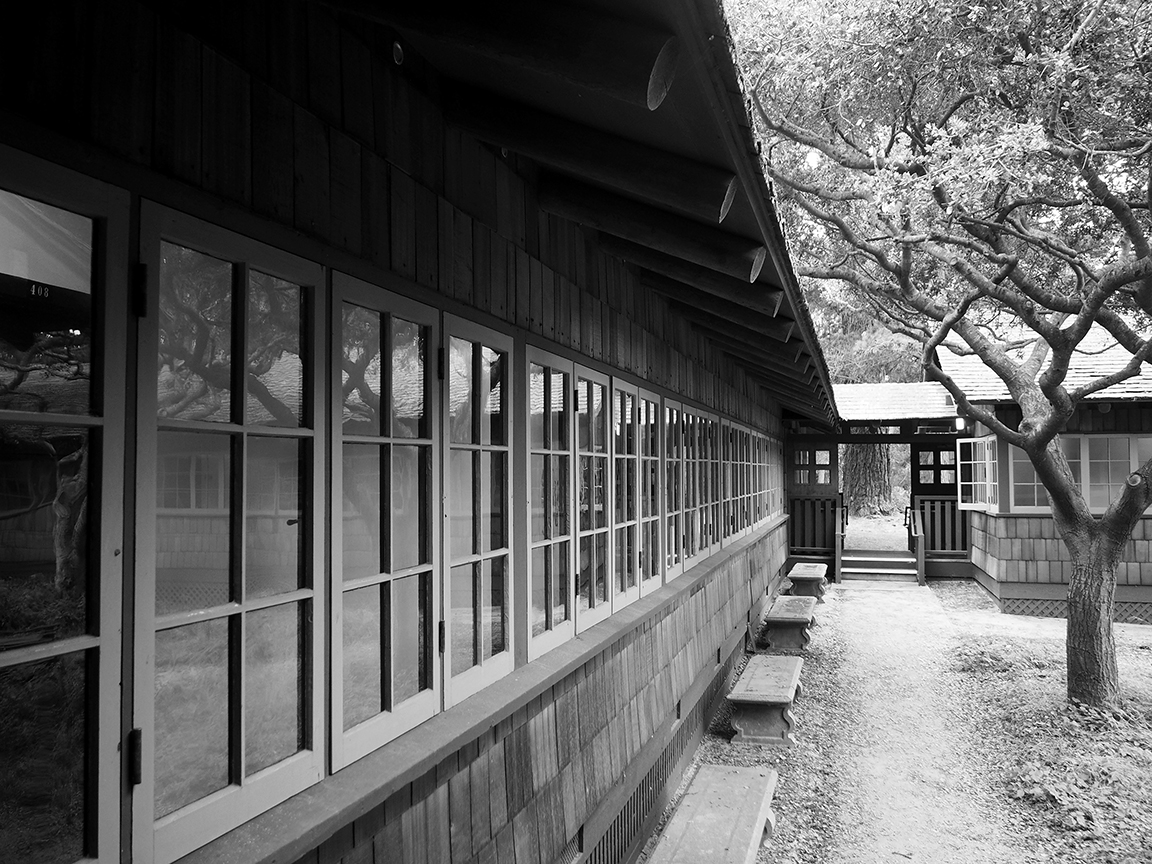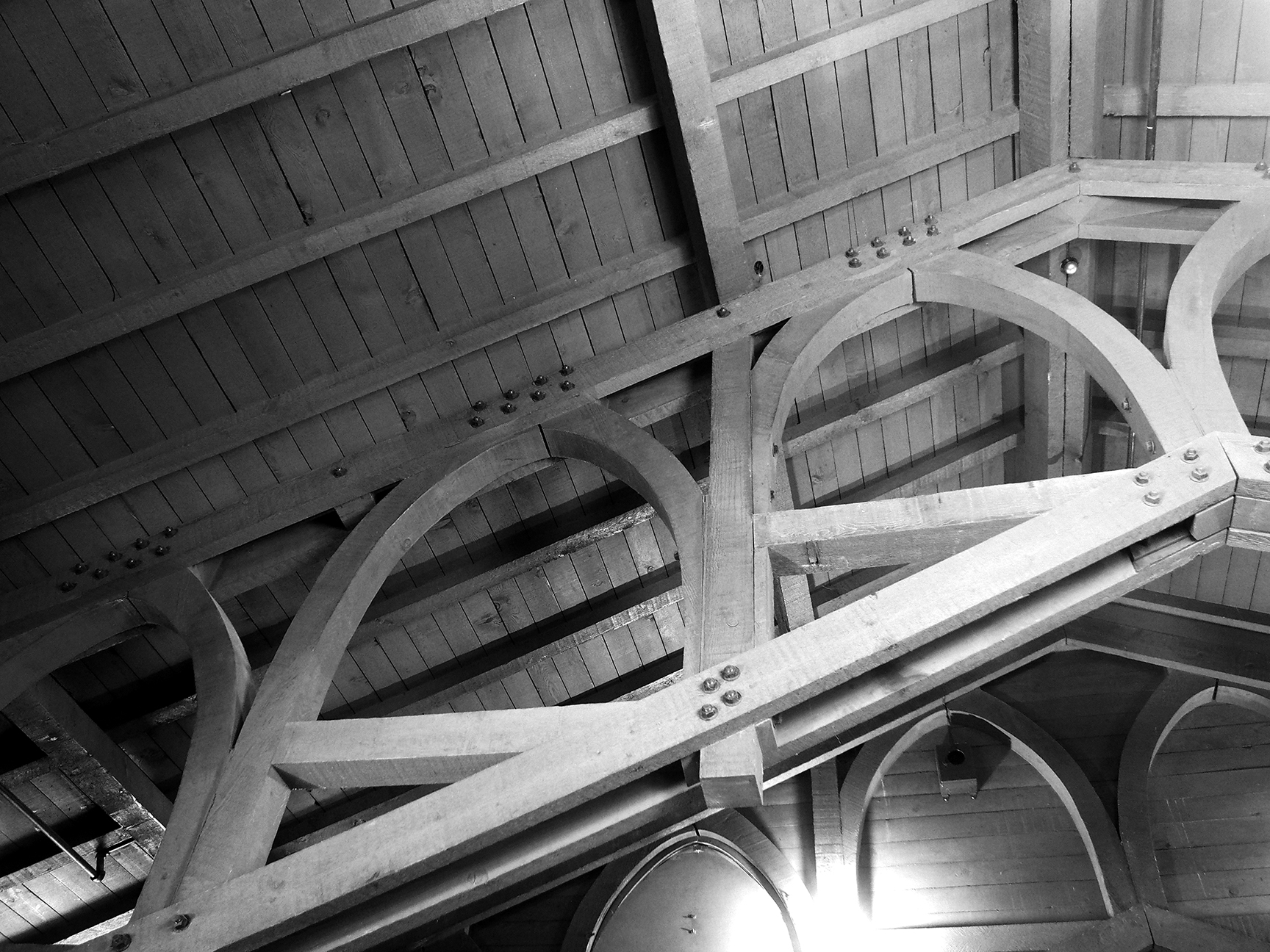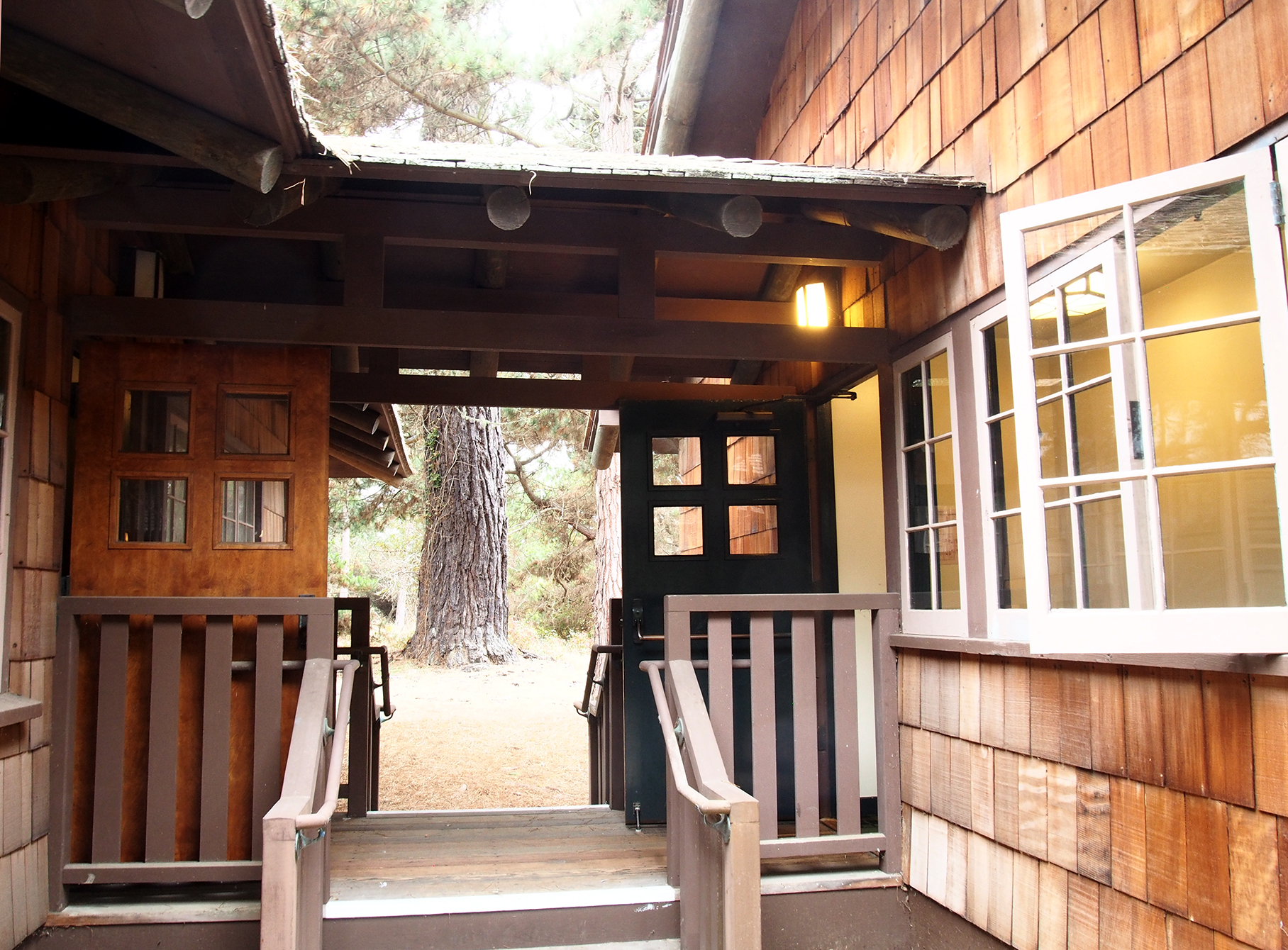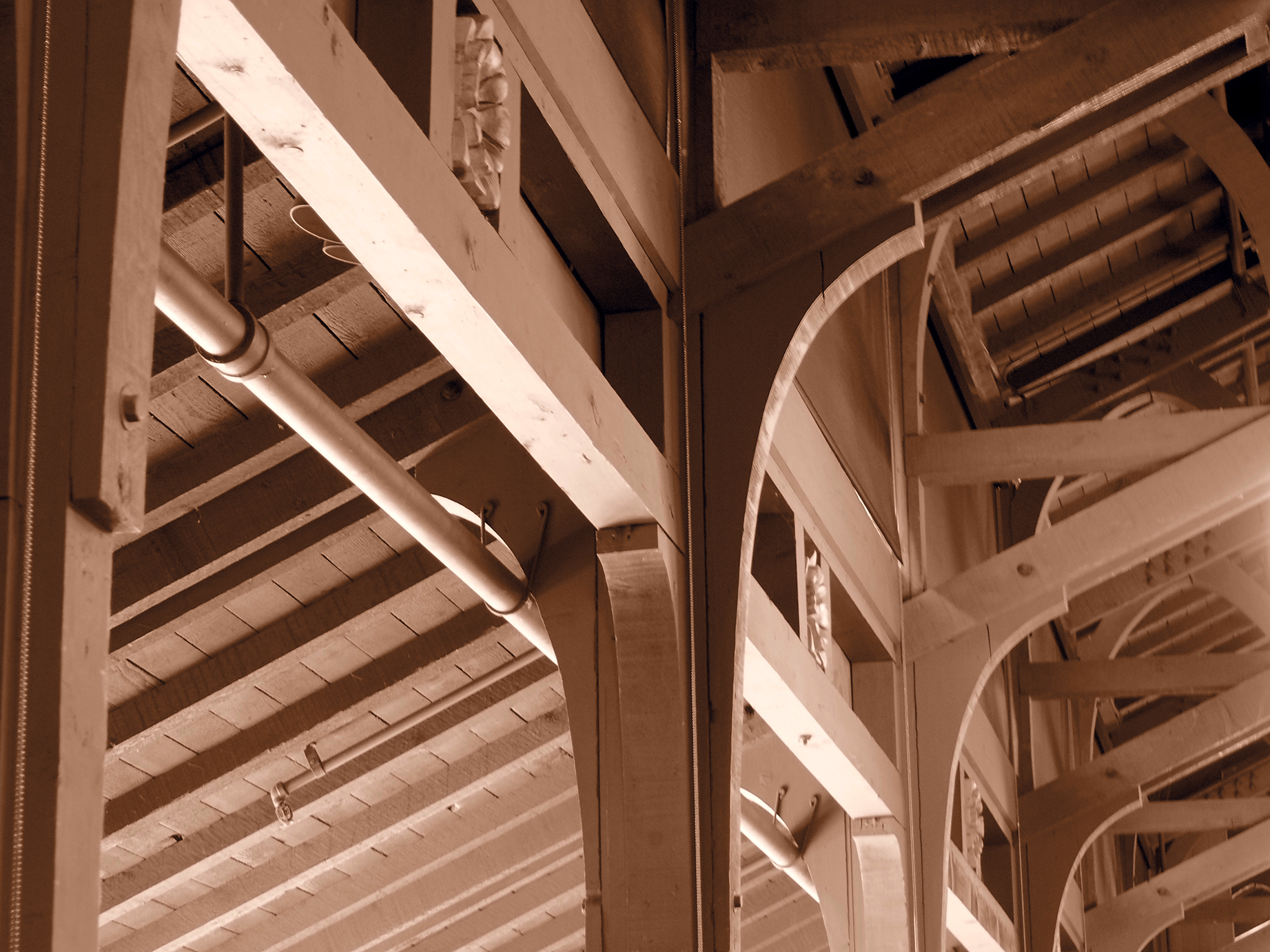 Jack's Picks
Jack's Picks is a carry-over from my 'zine Prose and Cons: a lit. 'zine for penned pens. Here are some recent flavors o' the month:
Julia Morgan Put the 'She' in 'Shelter' (1872-1957) by Leslie Jackson
When I was invited to Asilomar on the central CA coast for a week of all-nighters, publishing a daily newsletter for a conference called ACEE Summer Study, I jumped. Summer Study is a bi-annual gathering of HVAC pros, building code officials, utility policy types, and building scientists. They care about energy efficiency in the built environment: high-performance buildings, measurement of energy use, and improvement of occupant behavior. They're academics, scientists, builders, contractors and professionals in the building world, and some government types, writing big policy for entire utilities. Some people come to Asilomar for the food and camaraderie with other energy nerds. I come for Julia Morgan's architecture. She was posthumously (finally) awarded the American Institute of Architects (AIA) Gold Medal in 2014. This prize is the AIA's highest honor, and Ms. Morgan is the first woman to be offered it, as well as a position on their Board of Fellows, waiving a few of its requirements (I wonder if living is one of them).
Standing around five feet tall, Julia Morgan didn't take up a lot of space, but her spaces were giants of artistic expression, collaborations in craftsmanship, understanding of her clients' desires, and participation with nature. Just a few of her accomplishments:


The Greek Theater, Berkeley, CA (as an assistant, oversaw the concrete work)
Mills, Oakland, CA (Six buildings: 1904-1925)
Fairmont Hotel restoration, San Francisco CA (1907)
Designed more than 700 buildings (a very high percentage of her designs—more than any other architect—were actually built)
Hearst Castle, San Simeon, CA (1919-1947)
Thirty YWCAs
When she applied to the l'École des Beaux Arts, they turned her down. She remained in Paris to reapply the following year, was turned down again, and spent the time wisely sharpening her sword by studying local architecture and fine art. In spite of their resistance to admit a woman (and a foreigner) to the program, her application was irresistible and her acceptance inevitable in her third attempt. Another first.

When she completed the Greek Theater under the employ of UC Architect John Galen Howard, overseeing the pouring and finishing of every cubic yard of concrete, she earned the reputation not only of being hands-on, and thoroughly a craftswoman, but also of being inexpensive for Galen Howard, because she was a woman. So she applied her confidence and skill to earning her own license to practice architecture. More firsts. This project was the beginning of the evolution of reinforced concrete as a plastic, earth-quake-durable, and—for Morgan—aesthetic material. It also put her on the map for Phoebe Hearst. Hearst noticed her at UC Berkeley, and suggested Morgan to her son William Randolph for a Los Angeles Examiner building. He was so pleased that he hired her to build San Simeon, or Hearst Castle: 250,000 acres, and over 150 over-the-top delightful works of habitable art. Each one a stunning gem of client fantasy, craftsmanship, and earthquake-safety.

Ms. Morgan was passionate in women's advancement and social health. The framed poster on the wall in my building at Asilomar, the Stuck-Up Inn says, "In 1912, the YWCA acquired this property in order to build a conference center summer camp facility devoted to the advancement and education of women. It opened its doors in summer 1913."
Among her firsts:
One of the first women to earn a degree in Civil Engineering at UC Berkeley
The first woman to attend, and receive a Certificate in Architecture from L'École des Beaux-Arts in Paris
The first woman licensed to practice Architecture in California
One of the first women to join AIA (The American Institute of Architects)

The first female architect featured (as in, the entire issue) in Architect and Engineer magazine*
Built the first ever retreat center run for and by women, Asilomar. Perhaps the largest Arts and Crafts complex anywhere, and the first of her thirty YWCAs.
She didn't just pave the way for women in architecture; she raised the bar for the male architects as well. It's my guess, getting to know her enthusiasm for buildings that endure, that a high percentage of her buildings are still standing, as compared to those of her contemporaries. People who own them know what they have, and celebrate them, as we are here at Asilomar.
As I approach each building, it greets me with its edge, so it envelops me slowly and organically, like bowing for a dance and offering an elbow. I'm guided into the building instead of crashing into it head-on. Morgan's designs are full of those kinds of Pattern-Language aesthetics and sensibilities like covered walkways, deep window seats, and glimpses onto a courtyard. Inside the building, I feel like I am in a more cozy version of the forest, yet a continuation of it. I want to participate in this kind of space, from gawking smartly at details, to dancing on the hearty wooden floors. Steel fasteners wrap hand-forged fingers around the joints of the timber framing, like little embraces. Woodcarving details are meaningful; there are frescoes and pastel flowers worked-into heavy beams; whimsically beautiful, yet functional, essential forms. (I want to see lime and earthen plaster on these walls, but alas, they are painted. When I live in a Julia Morgan, I will plaster it.) Ms. Morgan loved concrete, and was one of the first to use it both structurally and aesthetically. Her use of concrete defines Berkeley architecture for me, with its trusty columns trimmed out in wood, and the juxtaposition of concrete and wood together. Her houses are around the east bay, a few in San Francisco. You can see her stuff in the precious Elmwood in the Berkeley foothills, but also in the East Oakland flatlands, dwelled in lovingly by some very lucky people.
Here during this Energy efficiency conference in the context of a high-tech, data-happy culture, I can't help but focus on the elegant and simple efficiency of Morgan's architecture. A well-sited, durable building made from locally available materials, that cooperates with its environment taking into consideration climate and the sun's path over it doesn't need high-end measuring devices, switches and automation. Just a loving occupant who knows how to operate a window, curtains, and make a fire. It's hard to be at Asilomar and not focus on the buildings, especially when you're surrounded by folks who give a damn about how they perform. How many conferences about buildings happen in buildings that know how?

In his letter of nomination, Michael Graves, AIA, winner of the Gold Medal in 2001, in describing her long-term influence, lists the building blocks of her artistry that today's energy efficient home wants "...reciprocity between architecture and landscape, her embrace of local history and context, her use of local and long-lasting materials, her creation of spaces that dignify the soul..."**

Julia Morgan didn't love winning prizes and resisted competitions. She said "Let my buildings speak for themselves," and they do. Congratulations, Ms. Morgan. It is about time, though awards or not, you'd still have given us your all.

*AIA Letter of Recommendation to the Gold Medal Selection Committee by Docous, Malinowski, and Donoho, AIA Members, June 29, 2013
**Letter to the selection Committee, July 2, 2013

This page was last modified on Wednesday, September 10th, my Grandpa Jim's birthday, 2014.