Some interesting "go fast" pics...
---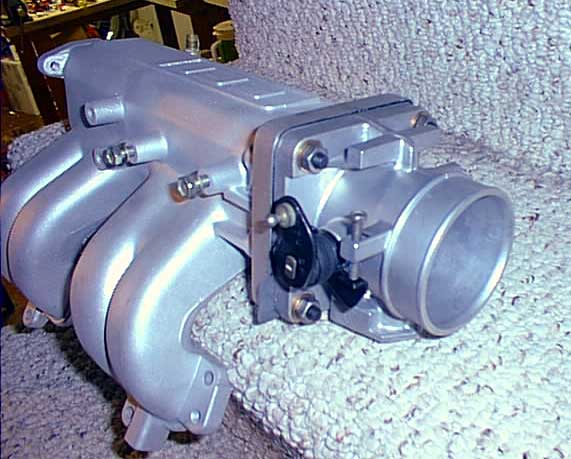 A picture of the Ford Explorer 65MM throttle body and adapter I grafted on to my late-style plenum.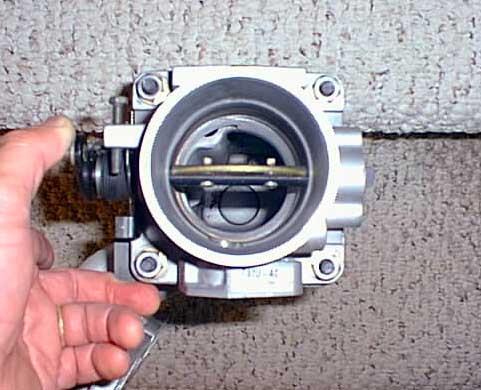 And a view of the same, looking down the throat of the TB.
---
Dave Gysland's turbo truck: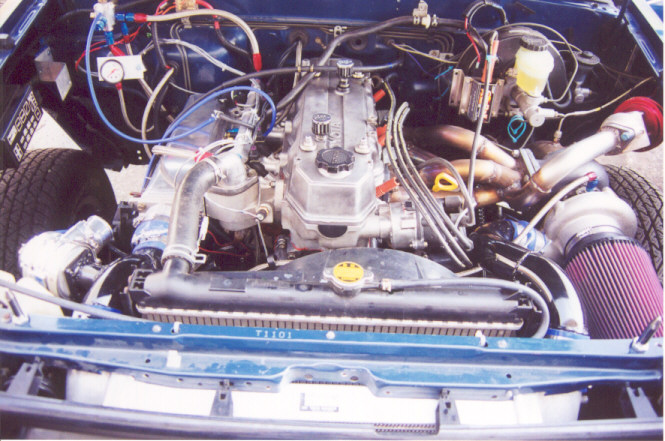 Dave G's monster 20R/22RE turbo hybrid.
In Dave's words:
"[It has a] 22r with JE 8 to 1 pistons, LC engineering stage five head with turbo cam 264 duration .510 lift, stainless steel 1 5/8 turbo header made by myself, Force Fuel injection custom made intake and plenum utilizing a Ford Motorsport 65mm throttle body with 83lb accel injectors, Turbonetics 60-1 turbo with a .81 AR and a P-trim wheel sized to support approx. 550 horsepower, turbonetics racegate and godzilla blow off valve and a big old intercooler. Intercooler piping is 2 1/2 inch and the downpipe is 3". Ignition is handled by a MSD digital six plus and controlled by the SDS EM3."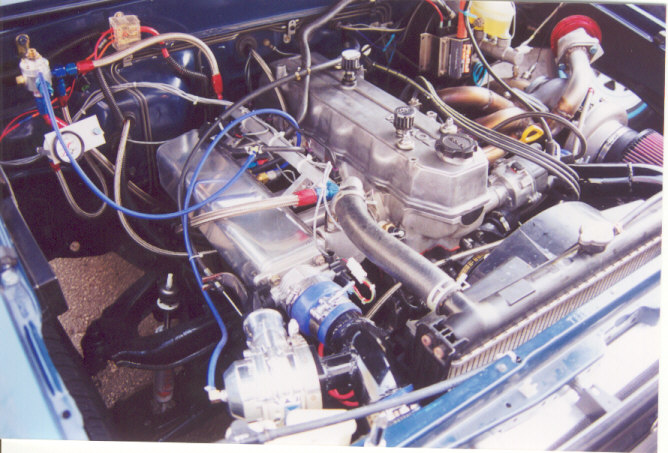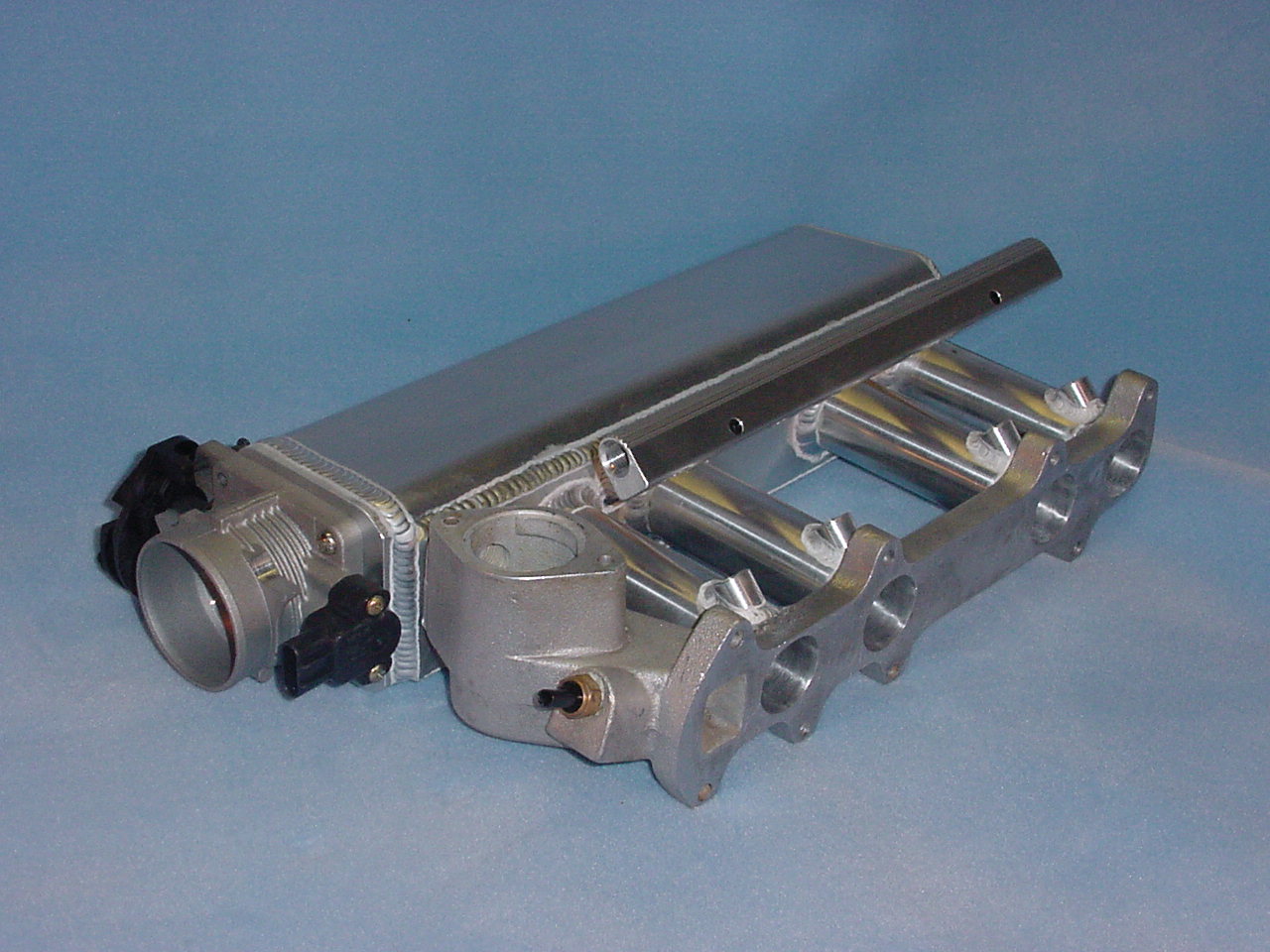 A nice shot of the custom 20R sheet metal EFI intake fabricated by Force EFI w/fuel rail and 65MM Mustang TB.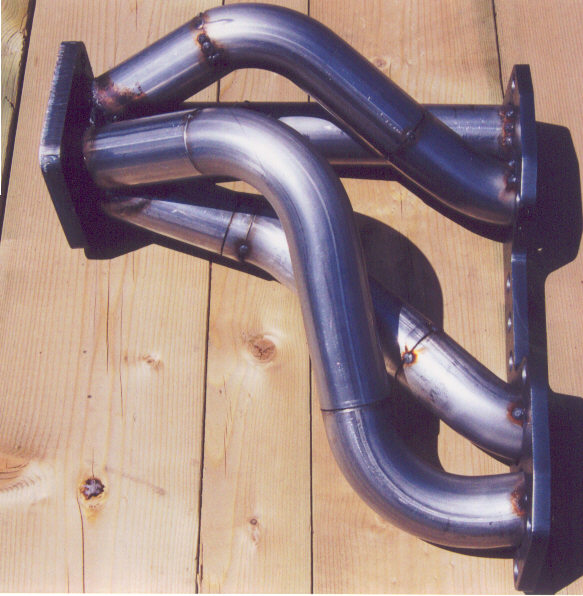 Dave's custom T04E turbo header (and yes, it's just tacked together in this photo...)
---