---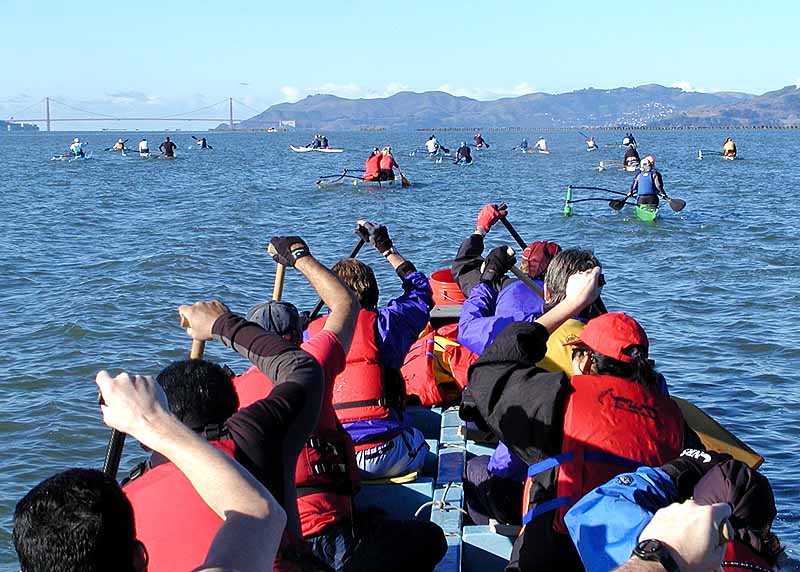 Chasing a fleet of outriggers in the "Wavechaser" race.
January 3 2004
---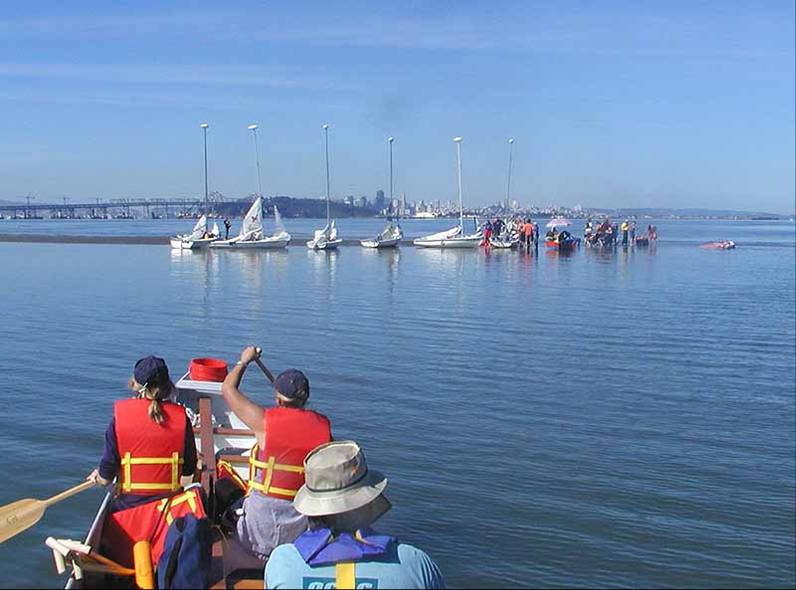 Approaching Ashby Shoal for the Cal Sailing Club's annual gourmet breakfast.
May 18 2003
---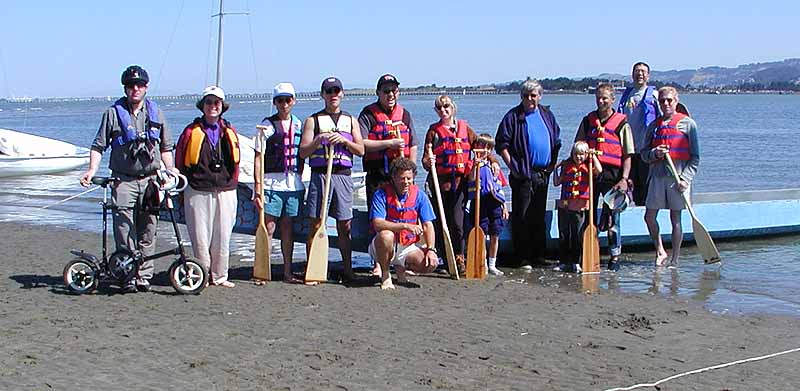 Ashby Shoal.
May 18 2003
---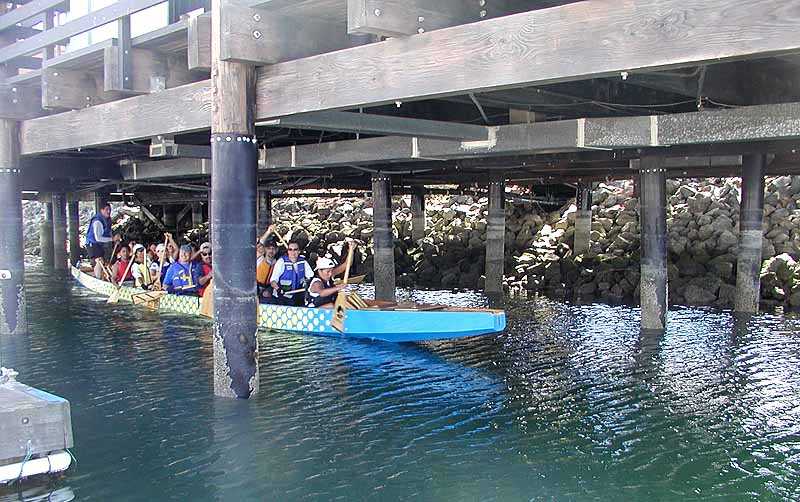 Taking the shortcut under the Harbormaster's office
during Berkeley Bay Festival.
April 26 2003
---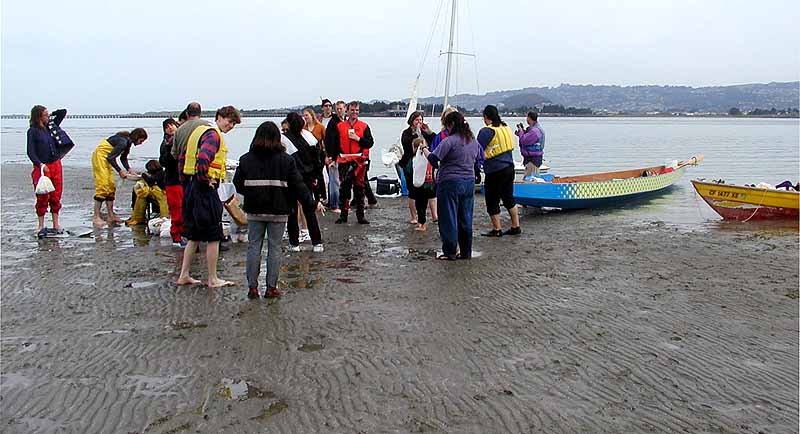 The Easter Sunday cruise joins the Cal Sailing Club
for their gourmet breakfast and egg hunt on Ashby Shoal.
This muddy sandbar between Berkeley and Emeryvilled
only shows above water at extreme low tides.
April 20 2003
---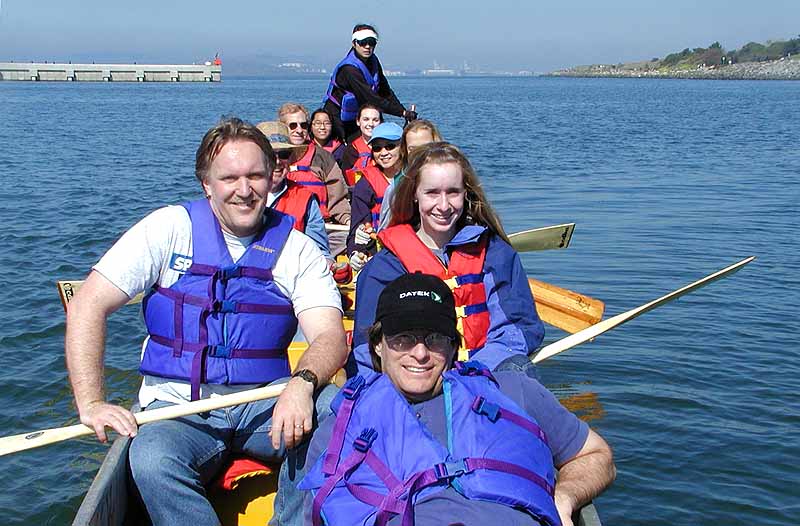 A crew of 11 on their way back to the Berkeley Marina
after exploring the North Sailing Basin on another
Sunday morning with perfect weather.
March 2 2003
---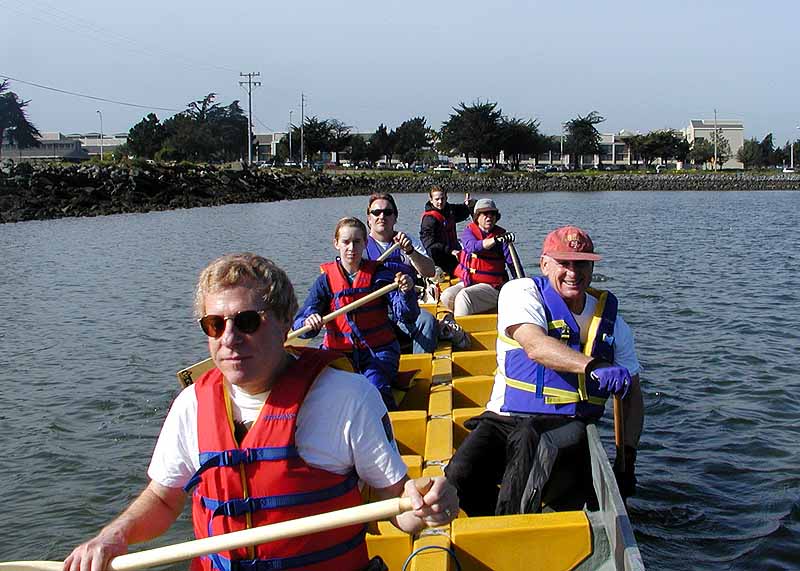 Cruising the south end of the North Sailing Basin, with the
Radisson Hotel in the background.
February 23 2003
---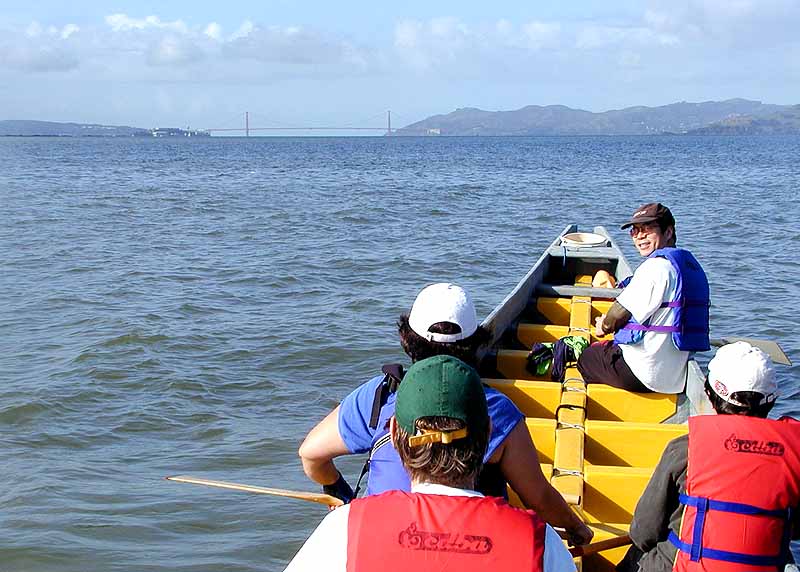 Continuing to defy unfavorable weather forecasts, a small
crew finds clear warm and sunny conditions for this week's
Sunday morning cruise.
February 16 2003
---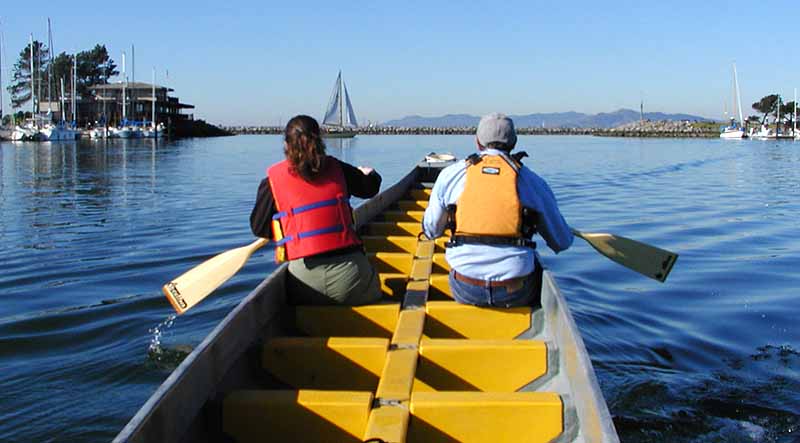 Another perfect Sunday morning, but only two paddlers!
Even at one-tenth power, top speed was 3.6 knots.
February 9 2003
---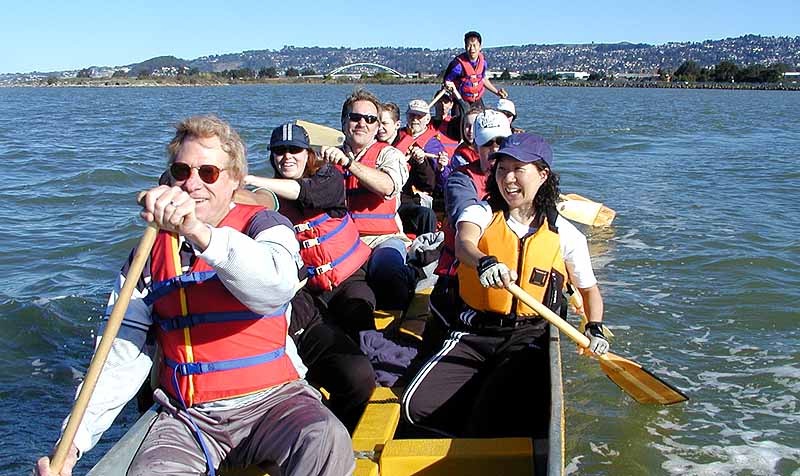 Further exploration of the South Sailing Basin
on another sunny and mild Sunday morning.
February 2 2003
---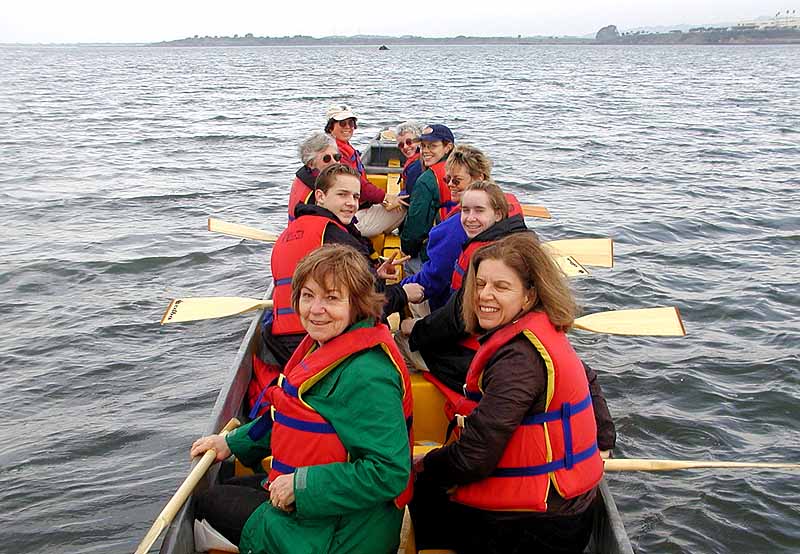 A boatload of new recruits in Berkeley's North Sailing Basin
January 26 2003
---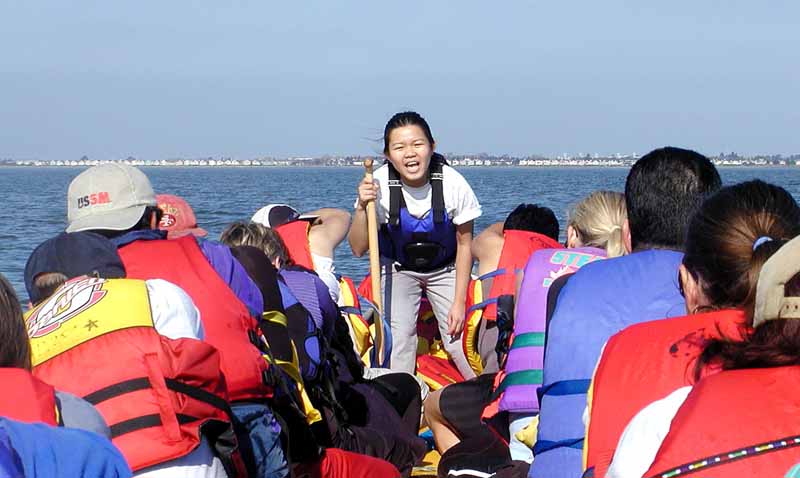 Kit takes over as team coach for part of a
Saturday practice session.
January 25 2003
---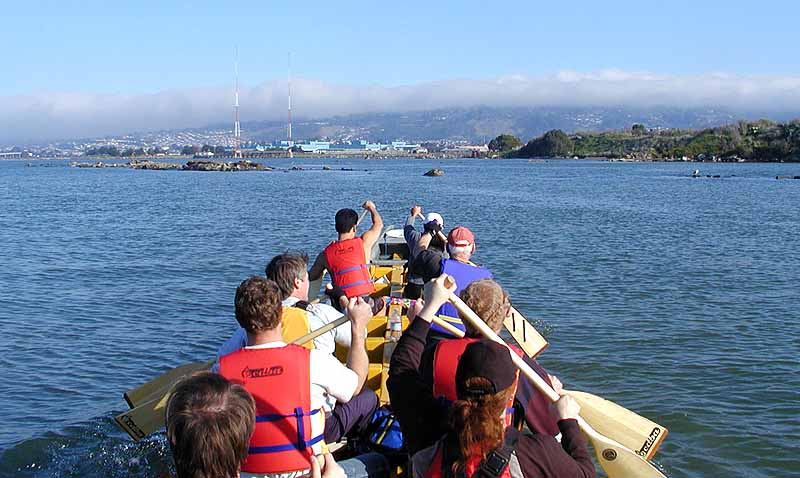 Approaching the almost-navigable channel into the
lagoon at the west end of the Albany Bulb. The tide
height is +6.5 ft above MLLW.
January 19 2003
---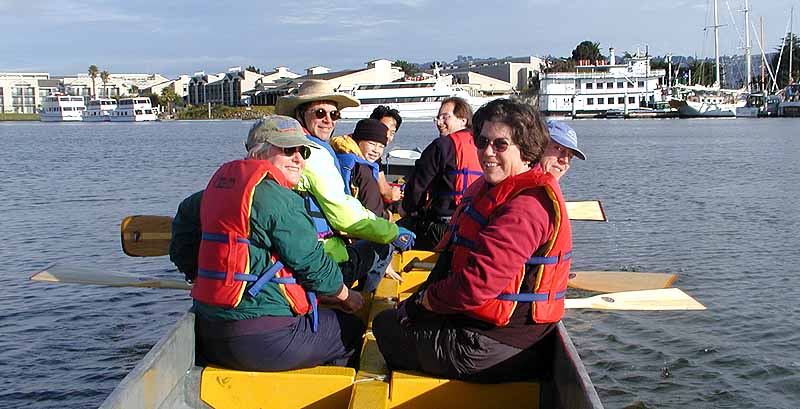 Against all odds and the best weather forecasts, the Sunday
Cruise regulars find more sunshine along the Berkeley waterfront.
January 12 2003
---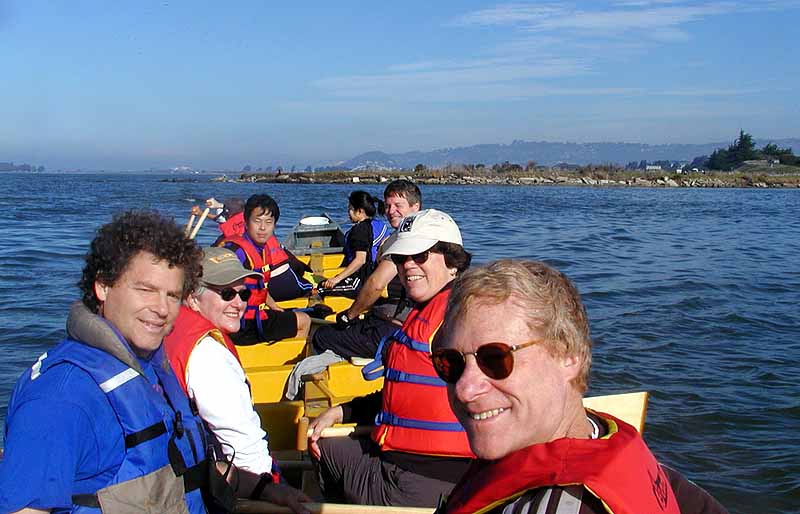 Rounding Point Emery, at the foot of Ashby Avenue,
on another clear and calm Sunday morning.

Three of the eight Berkeley Waterfront Commissioners
are in the photo. One more and we'll be up against the
Brown Act limit.

January 5 2003
---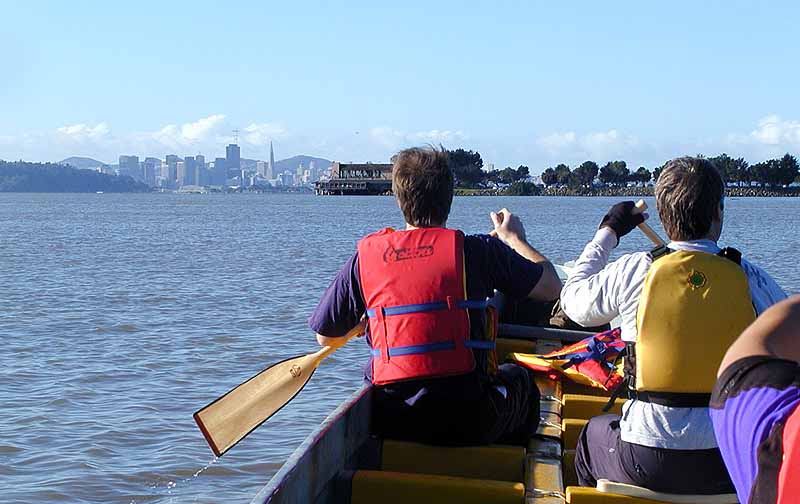 Exploring the South Sailing Basin with a
light boat on a clear Sunday morning.

December 29 2002
---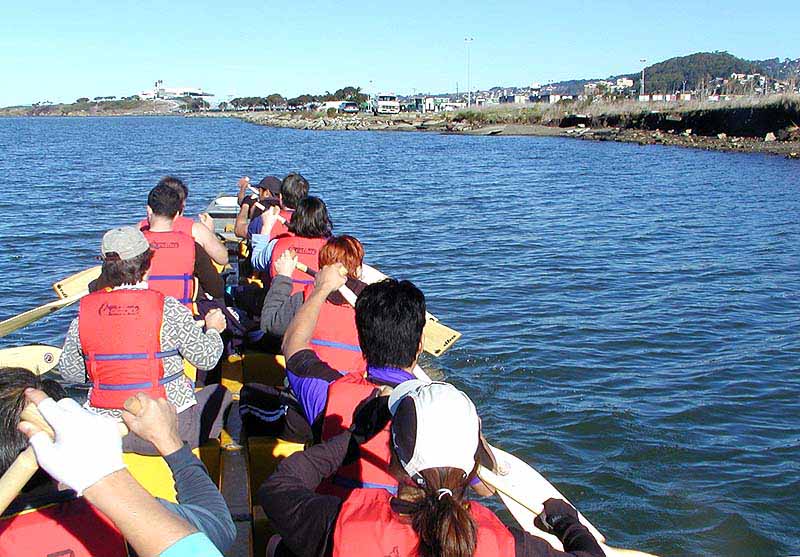 Checking out the shoreline of the new Eastshore State Park
in the protected North Sailing Basin, Berkeley Marina

December 22 2002
---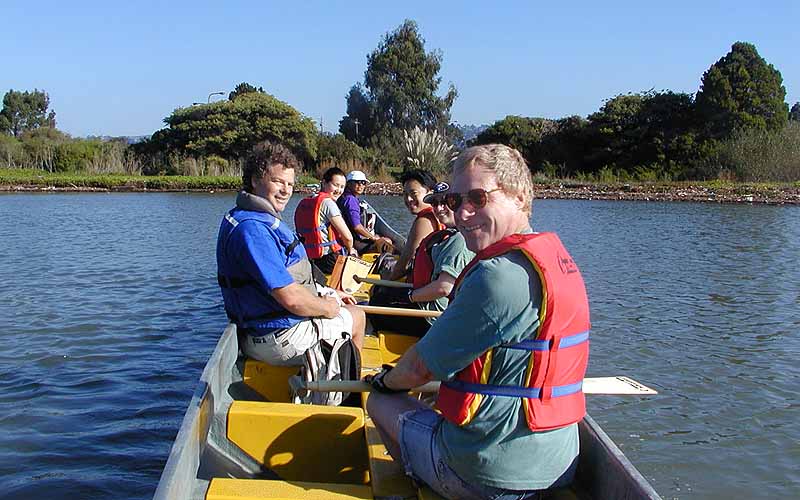 Exploring the Strawberry Creek Estuary at high tide

November 17 2002
---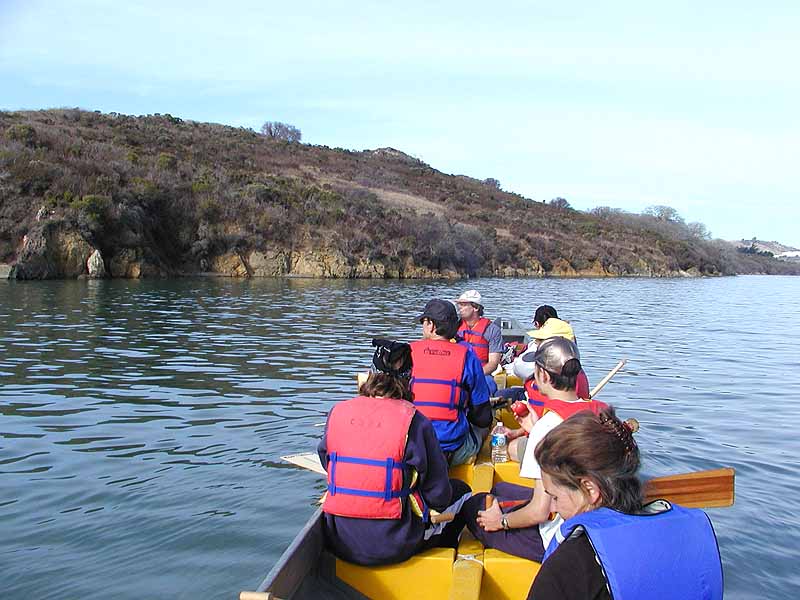 Snack break in the lee of Brooks Island

November 3 2002
---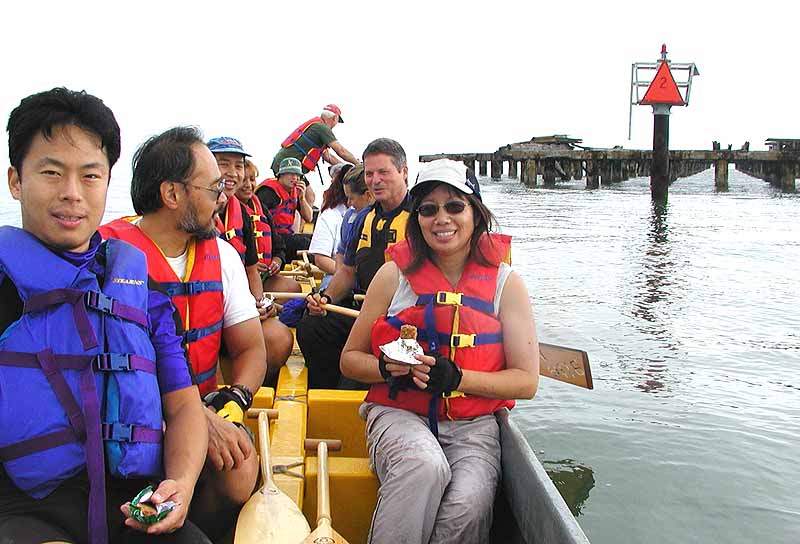 The end of the Berkeley Pier

October 20 2002
---