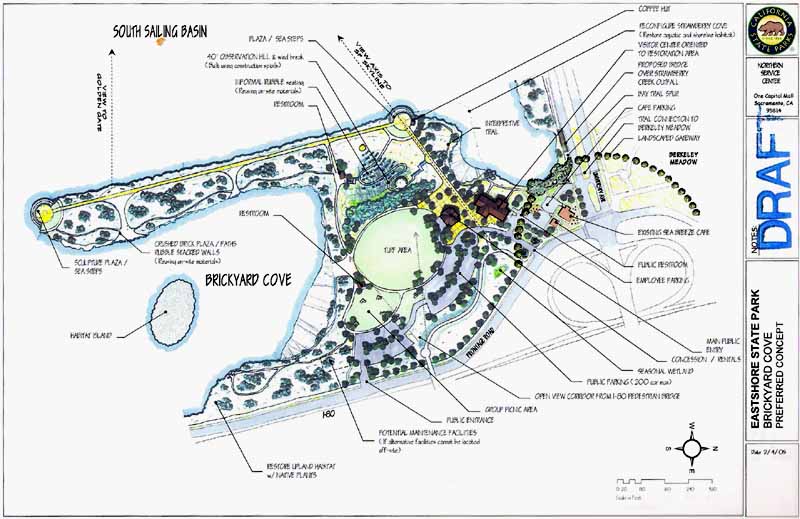 The new plan for the Brickyard section of the Eastshore State Park.
The plan includes a lot of attractive features, including a 40' high wind break and hill positioned so as not to obstruct views from the I-80 overcrossing. The plan also retains the popular Seabreeze Market and Deli, and deletes the unpopular "promenade" shown on earlier plans.
A high resolution image of the plan is available here, along with additional commentary on the Eastshore State Park plan implementation.
previous photo - - - - - - - - - - - - next photo