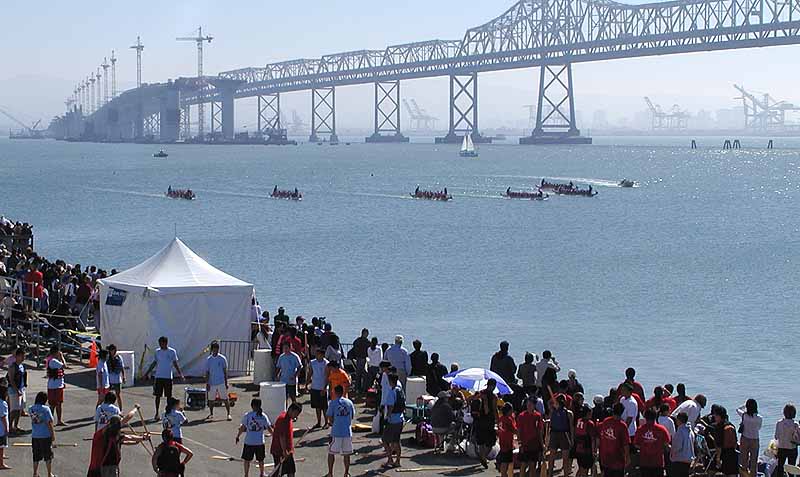 DragonMax, the dragon boat team hosted by the Berkeley Racing Canoe Center, competing at Treasure Island in the shadow of the Bay Bridge construction.
The DragonMax Masters team (over 40) took first place. Here, recorded on the team video camera, is the race commentators' play-by-play of the 500-meter race:


Bret:  And James I'd have to say that the favorite has got 
to be in lane 3, the Bay Area Dragons Masters team.

James: Well Bret, I have frank news for you. It looks 
like lane 4 has taken the lead, DragonMax, DragonMax.

Bret:  DragonMax?

James: As they pass the half way point it's DragonMax, 
pouring it on.

Bret:  Well this would be a shocking result if DragonMax 
can beat the Bay Area Dragons.

James: (interrupting) It's DragonMax! DragonMax by a boat 
length. Look at those old farts go!

Bret:  Amazing result. You can see the paddles go up in 
joy from the DragonMax boat.


previous photo - - - - - - - - - - - - next photo