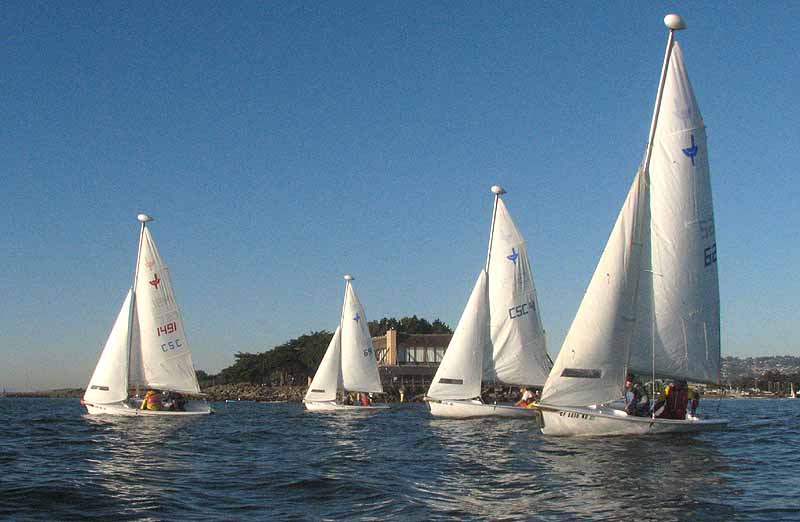 The Cal Sailing Club's fleet of JY-15 dinghies racing in light air at the entrance to the South Sailing Basin.
The San Francisco Bay Guardian has named Cal Sailing Club as the "Best Way to Sail on the Bay" as part of its annual Best of the Bay awards: "The Cal Sailing Club, a nonprofit sailing and windsurfing cooperative, is by far the least expensive way to fulfill your fantasy of feeling the salt spray on your face as you cut through the waters beneath the Golden Gate Bridge, impelled only by the vagaries of the wind . . ."
Follow the link to the "Best of the Bay" website for the full award description.
previous photo - - - - - - - - - - - - next photo