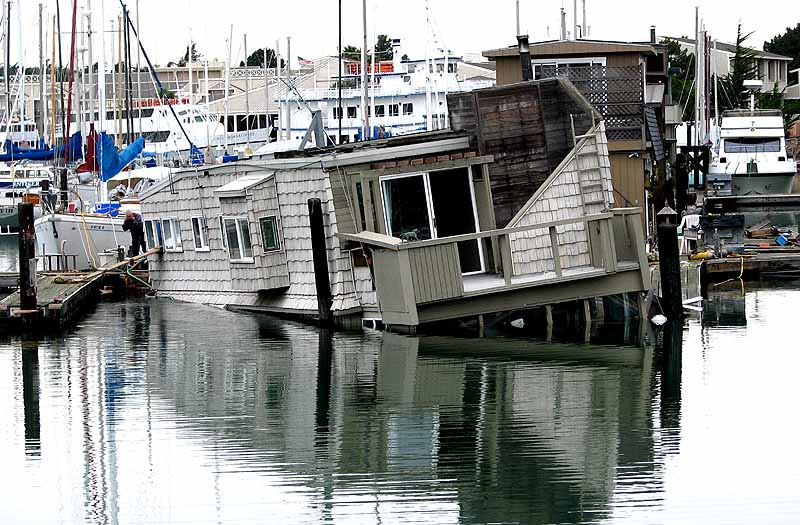 Wind, rain and a leaky porthole near the waterline caused this multi-story floating home to sink to the bottom, taking several sections of dock along with it.
The houseboat was refloated with the help of a large crane barge the next day.
Oakland and Sausalito have stability, watertight subdivision and wind heel criteria for floating homes, making mishaps such as this extremely unlikely to vessels that are in compliance.
previous photo - - - - - - - - - - - - next photo