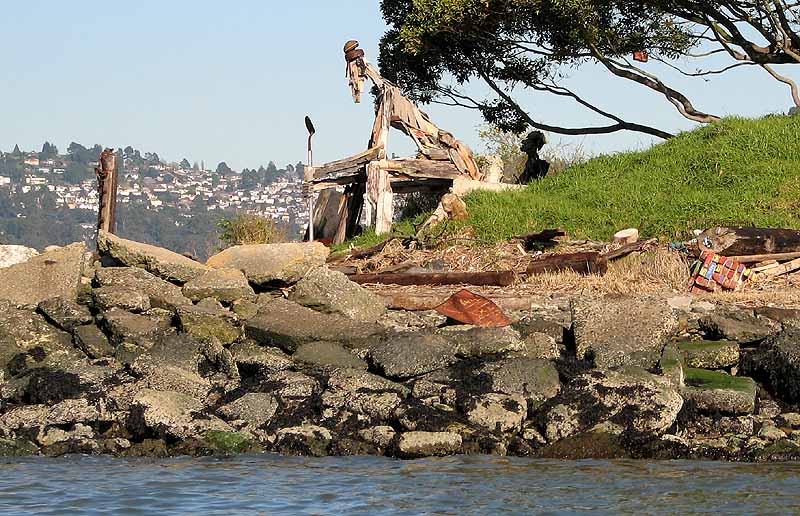 A driftwood sculpture contemplates the future of free artistic expression on the Albany Bulb.
Off-leash dogs and off-leash art will both be prohibited when the area is developed as a state park.
Albany "Let it Be" is the local organization advocating leaving the Bulb alone, and has put up an online petition in support of the cause.
previous photo - - - - - - - - - - - - next photo