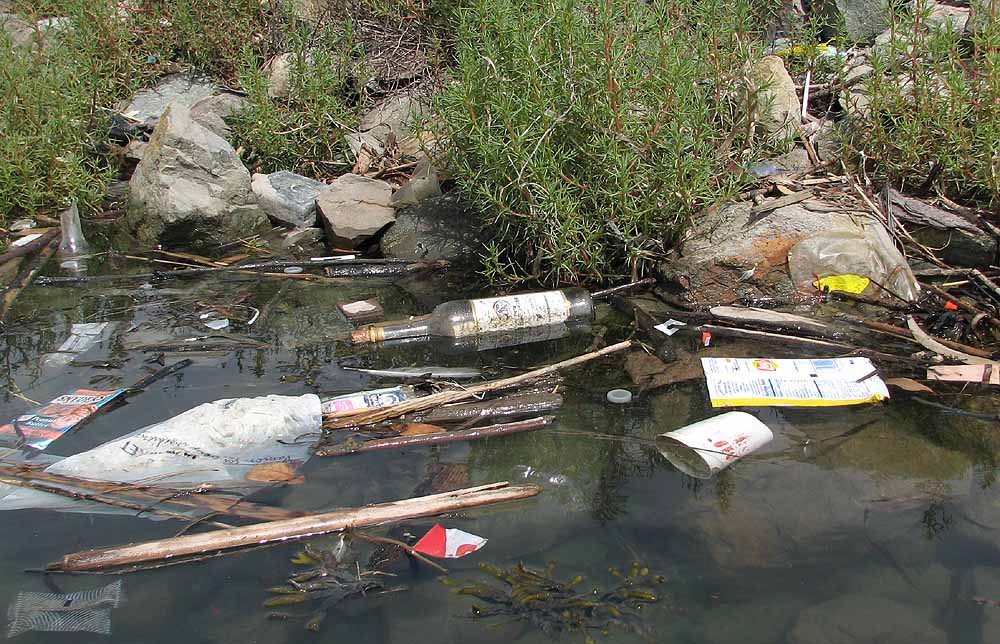 A message in a bottle!
Found floating amid the trash that accumulates along the east edge of the marina basin, this wine bottle contained a note purporting to be from the pop singer Shakira. She was on tour in San Jose two weeks earlier.
Similar treasures await the volunteers who participate in the annual Shoreline Cleanup Day on the morning of Saturday September 16.
previous photo - - - - - - - - - - - - next photo