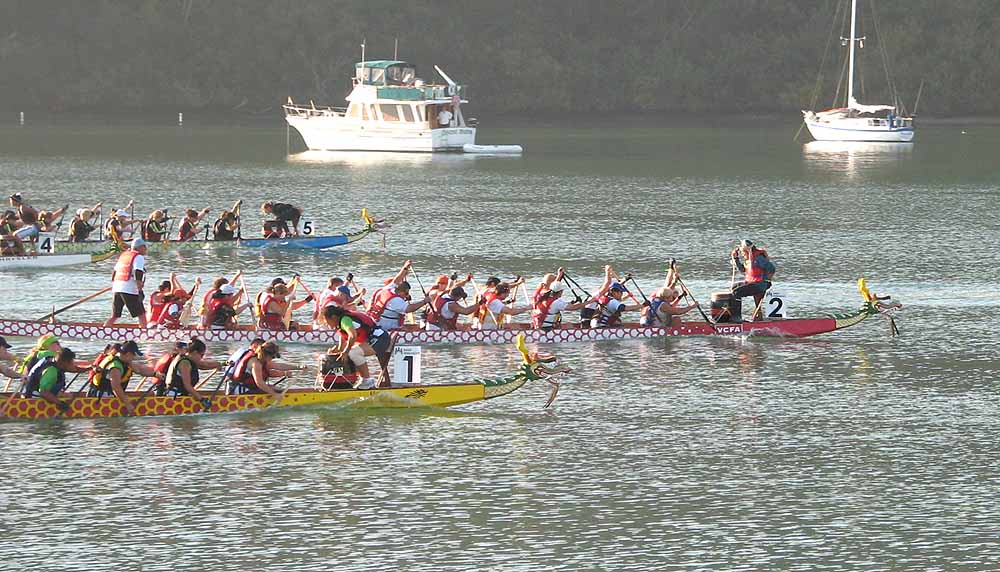 The DragonMax Masters Team (over age 40) successfully defends its first place title at the International Dragon Boat Festival at Treasure Island.
Time for the 500 meter course was 2:09, for an average speed of 7.5 knots.
The team operates from the Berkeley Racing Canoe Center and practices year round. Guests are welcome at practice sessions, and recreational outings can be arranged for local youth groups and other organizations.
Photo credit: Rocky Kamen-Rubio
previous photo - - - - - - - - - - - - next photo