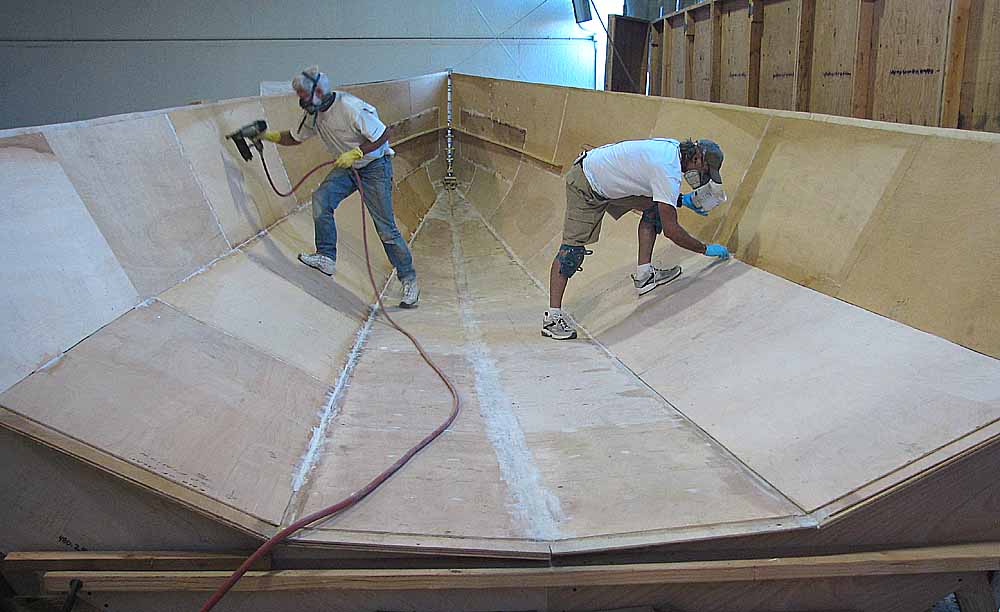 Master boatbuilder Gordy Nash and an assistant put the finishing touches on the mold for a new 40 ft racing sailboat.
The new boat, designed by Jim Antrim, is the first new yacht construction project for the Berkeley Marine Center. The composite hull will be laminated inside this semi-disposable mold.
The yard is known for its expertise in classic yacht repair and reconstruction.
previous photo - - - - - - - - - - - - next photo