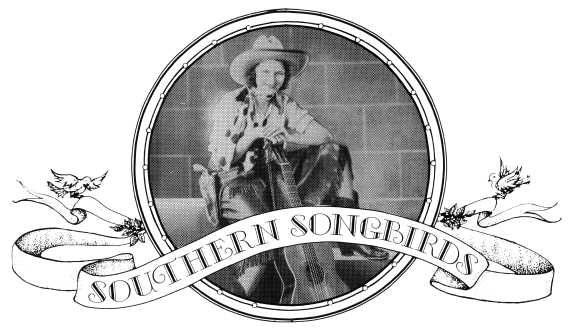 The Women of Early Country and Old Time Music

            Southern Songbirds is a thirteen-part radio documentary series honoring the female pioneers of traditional country music. Each half-hour documentary goes in-depth with interviews and music, into the lives of fascinating artists. You can view a brief description of each artist and hear a small section from each program by following the link below to each featured artist.
            The series, produced by Rachel Anne Goodman in association with Appalshop, a media center in Whitesburg, Kentucky, originally ran on over 100 radio stations in the U.S. and abroad.

            Now, you can order the programs on cassette tape or CD by using this simple order form. The price is $15 (plus $5 for shipping) for two shows (on one CD), and $70 for the whole set of 13, which includes shipping and a listener's guide.



The Women of Southern Songbirds

Soundclips require the RealAudio Player (free)


Related Links to Southern Music


© 2007 Coast Ridge Productions
Rachel Anne Goodman