Nancy and I, having returned from living in Den Haag, Netherlands in October 2003, have been traveling a good bit less, and to places less photogenic than during our European experience. Nevertheless there have been several events and experiences which we did photo-document and so I've selected from the more interesting here.


Each of these thumbnail images is a link to a larger picture. Simply click on the image to see the full picture.

Home things...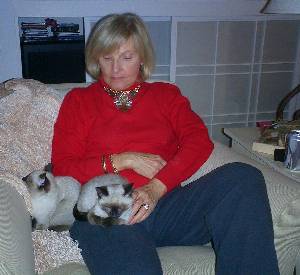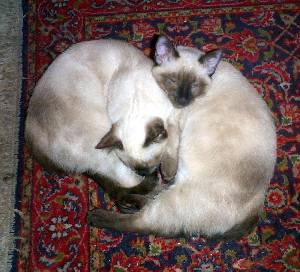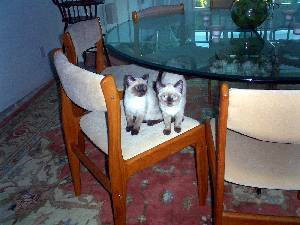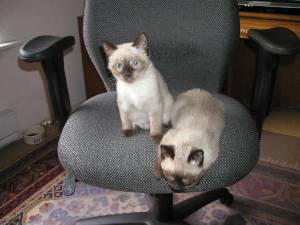 In December 2004, after having been back from Europe for a year, and being over 3 years without a cat, I decided it was time to get a kitten. Well, long story, but that intention converted into two really cute kitties who had been rescued from a woodpile where a coyote had killed their mother. They're now fine, and grown, and living up to their names; Thelma & Louise.
Out back got interesting last year. First we did a wild thing; hired GoatsRUs to clean off our overgrown hillside... by munching it down! They did a great job, and finished off by climbing a tree to see if they could find more goodies. We also redesigned the back deck and windows giving us an even greater view of the bay and the city.

Family...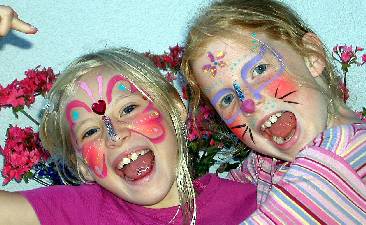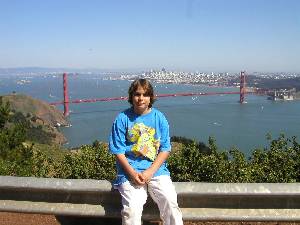 Family! Lots of them. Mostly grandchildren, since that's the largest cohort and the most interesting to grandparents. One of the little ones missing a recent shot is Vicki & Brian's Camille. Rusty's Sarah, Eston & Eric; Randy & Michelle's Annalise, Ian, Marielle, & Ashley; Elin's Clayton, and Matthew & Heather's Kelsey & Riley. Those without kiddies, Diana and David & Marianne represent themselves.
Among other major family events was Nancy's Mom's 90th birthday. Nancy and her brother Steve organized a major party at Bobchi's house and invited most of her friends and all her kids, grandkids... and... great-grandkids, shown here. On the left-hand back row are Kelsey & Riley... and Matthew levitating Kelsey.
Ian and I baked cinnamon rolls one fine day... he was immensely helpful as you can see. Riley had a dance recital and modestly accepted a bouquet of flowers from Gramsey. Eric and Eston had a fine San Francisco tour beginning in Chinatown and ending in the cell block at Alcatraz.