Chocolate Tasting
At Debbie, Charles, & Eric's February 20, 2004
Arising out of a WELL chow discussion, a post-Valentine's Day chocolate tasting was hosted by (debbie), (haynes), and (gower). Charles organized a fine champagne tasting to supplement the chocolate assault. People brought over 25 different chocolates, of which 23 were arrayed for a blind tasting.
Thanks to our hosts, everyone who brought chocolate and other goodies, and to everyone who worked with me to do the rating. Also, a big thank you ! to (brady), who could not make it, but sent a bottle of 1993 cask-strength Ardbeg in her place. Brady, you were missed, but the emptiness was softened a little bit.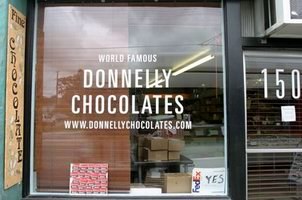 Picking up my contribution in Santa Cruz, CA. I got Brandy, Ginger, Rose truffles, chipotle bark, and a 5-spice bar.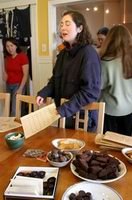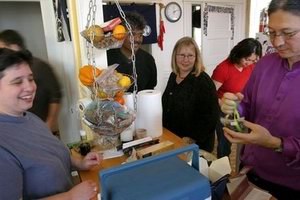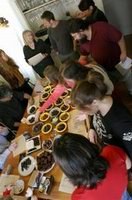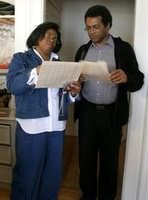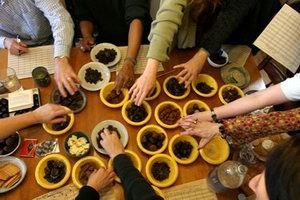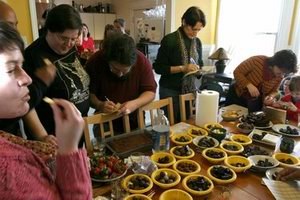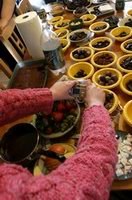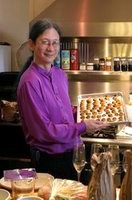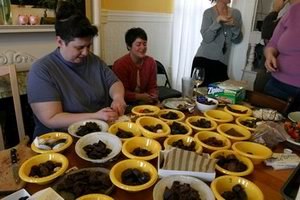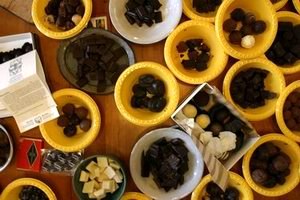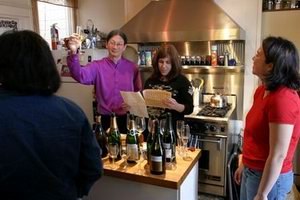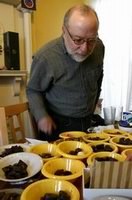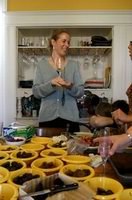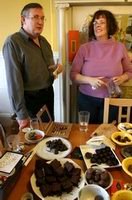 For the blind tasting, chocolates were placed into bowls identified only by random numbers. We asked people to rate the chocolates in two ways. First, we asked everyone to rank them in order of their favorites, from first to last. The average is the first (rank) column, where the average favorite is the XOX. Then, we asked them to rate five parameters (appearance, texture, odor, taste, overall), giving each 1 (worst) to 5 (best). These were totaled, and then the average taken across all tasters. I then ranked them based on this score. That is the second column, where the best was Lucelle's homemade (#1). I sorted by the rank ranking, which is why the second column (score ranking) is not in order - the two methods did not agree. Since not everyone tasted everything, there is scatter in these rankings.
A graph of the ranks. A graph of the scores.
As (kayo) said, sometimes it is possible to have too much chocolate!
---