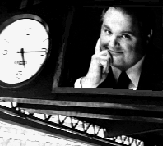 Rush Limbaugh Articles and Resources on the 'net
Rush Limbaugh's America, a documentary I worked on, originally aired Feb. 28, 1995 on Frontline on PBS. I pulled together this info while I was doing research for the doc. Sorry I haven't updated it in a while - many of these links are probably broken. I've been living a pretty Rush free life since the spring of 1995. This page is badly in need of updating. A complete redesign wouldn't hurt either. But I have tendonitis, so it won't happen for a long time. One recent addition is Limbaugh's tie biz. If you want to vent some anger at Rush, check out (the rather gross) Punch Rush page.

Steve Talbott, the producer, wrote an article for Mother Jones.
---
Reports and articles on the internet about Rush Limbaugh
Rush writings
Reports
Articles
Some may have only a brief reference to Limbaugh. Use the find function of your browser to locate it.
Comics
This Modern World often features work about Rush Limbaugh (it changes on a weekly basis). There will soon be a page with some Rush related comics.
---
Internet Resources on Rush Limbaugh
---
Thanks to everyone who worked on Rush Limbaugh's America, the folks at HotWired and everyone else who has Rush related stuff on the Internet. Also to Asher Levy for allowing me to use his image of Rush from his version of Working Class Hero. He does a great page called Literary Kicks on the Beat Generation.
Updated on June 12 Back to Steve Rhodes