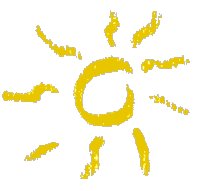 Redefining the American Dream
This conference will be held at Airlie House in Airlie, Virginia, April 23-25, 1995. It is intended to be a lively forum for discussing how to achieve sustainable patterns of consumption in the United States.

There is growing awareness that the scale of human consumption and enterprise are root causes of ecological damage. Yet our economy and culture have literally institutionalized consumption and growth as the bedrocks of modern industrialized life. Redefining the American Dream will attempt to move beyond an analysis of these problems to a deeper discussion of strategies for change. The Conference Planning Group wants to spark a public dialogue on individual and corporate patterns of consumption in the United States. This conference will help set the stage for launching one or more educational and action-oriented initiatives with mainstream America.

A carefully selected group of people from a variety of esctors, including academia, business, government, environmental gorups, labor, religious organizations, and consumer groups, will be invited. To ensure a collaborative and participatory atmosphere, attendance will be limited to approximately 75 people.
Confirmed Participants
---
Rebecca Adamson
President, First Nations Development Institute
Gar Alperowitz
President, National Center for Economic Alternatives
Matthew Arnold
President, Management Institute for Environment
Peter Bahouth
Executive Director, Turner Foundation
Patricia Bauman
President, the Bauman Foundation
Cliff Benzel
Executive Vice President, Evangelicals for Social Action
Brent Blackwelder
President, Friends of the Earth
Elissa Blanchard
Associate, Global Development and Environment Institute, Tufts University
Hooper Brooks
Program Officer, Surdna Foundation
Ruth Caplan
Coordinator, Economics Working Group
Diana Chambers
Executive Director, Servant Leadership School
Vicki Dompka
Senior Program Associate, Population & SUstainability Program, American Association for the Advancement of Science
Faye Duchin
Director, Institute for Economic Analysis, New York University
Alan Durning
President, Northwest Environment Watch
Robert Engelman
Director, Population and Environment Program, Population Action International
David Gershon
President, Global Action Plan
Andy Goodman
Executive Director, Environmental Media Association
Neva Goodwin
Director, Global Development and Environment Institute, Tufts University
Paul Gorman
Executive Director, National Religious Partnership for the Environment
Alisa Gravitz
President, Co-op America
Wade Green
Advisor, Rockefeller Financial Services
Jean Halloran
Director, Consumer Policy Institute
Ted Halstead
Executive Director, Redifining Progress
Jacqueline Hamilton
Director, Population, Consumption & Environment Initiative, Natural Resources Defense Council
Arthur Hanson
President, International Institute for Sustainable Development
Richard Harwood
President, The Harwood Group
Mark Hertsgaard
Freelance Writer,
Michael Jacobson
Director, Center for the Study of Commercialism, Center for Science in the Public Interest
Ann James
Consultant, Office of Sustainable Development & Intergovernmental Affairs, U.S. Department of Commerce
Will Keepin
Program Director, Positive Futures Project
Robert Lilienfeld
Editor, Use Less Stuff Report
Marianne Manilov
Co-Director, Unplug
William McDonough
Dean, Uni ersity of Virginia School of Architecture
Donnella Meadows
Professor, Environmental Studies Program, Dartmouth College
Josephine Merck
Trustee, Merck Family Fund
David Mermin
The Harwood Group
Margaret Morgan-Hubbard
Executive Director, Environmental Action
William Rees
Founder, Ecological Footprint, University of British Columbia
Vicki Robin
Co-Founder, New Road Map Foundation
Amy Salzman
Senior Program Officer, Consumption, World Wildlife Fund
Juliet Schor
Director of Women's Studies, Harvard University
William Shireman
President, Global Futures
Edward Skloot
Executive Director, Surdna Foundation
Ian Yolles
Vice President, Marketing, Patagonia
---
---
Please send questions or comments to suscon@well.com