10 REM MY FIRST PROGRAMMING EXPERIENCE, TS-1000, 1982
20 PRINT "HELLO, WORLD!"
30 END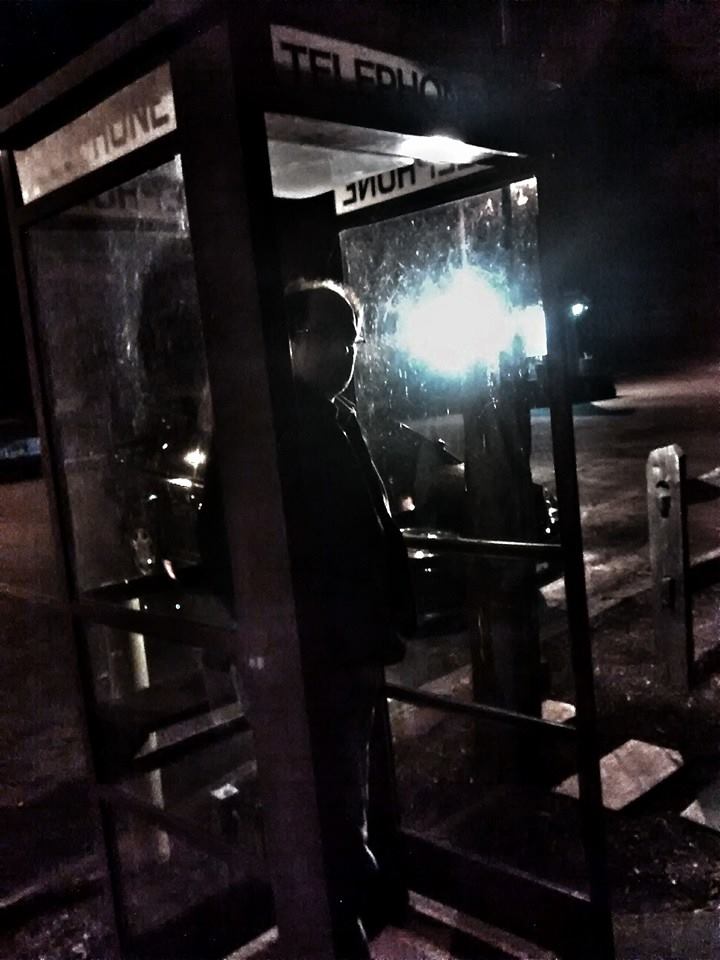 Tom Filecco
email - tf(at)well(dot)com
Last major update: 16AUG2019
Amateur Radio
73 DE W1WSO - FN31. Originally licensed as KA2UCP in 1984. Also previously held callsigns KB1LKV and K7WSO.
HackRF One - Currently evaluating this neat little gadget for use as a rig for VHF/UHF+ weak signal work.
Paul Wade - W1GHZ. Paul is the current editor of the Microwavelengths column in QST, and the designer of cheap transverters to get you on the microwave bands.
WA1MBA - Tom Williams. Amateur Radio microwave resources from WA1MBA.
GE M-PA 101 by Mark KB4CVN
Amateur Radio Links from the blog.
Living History
FDR Home, Hyde Park, NY - Memorial Day, 2019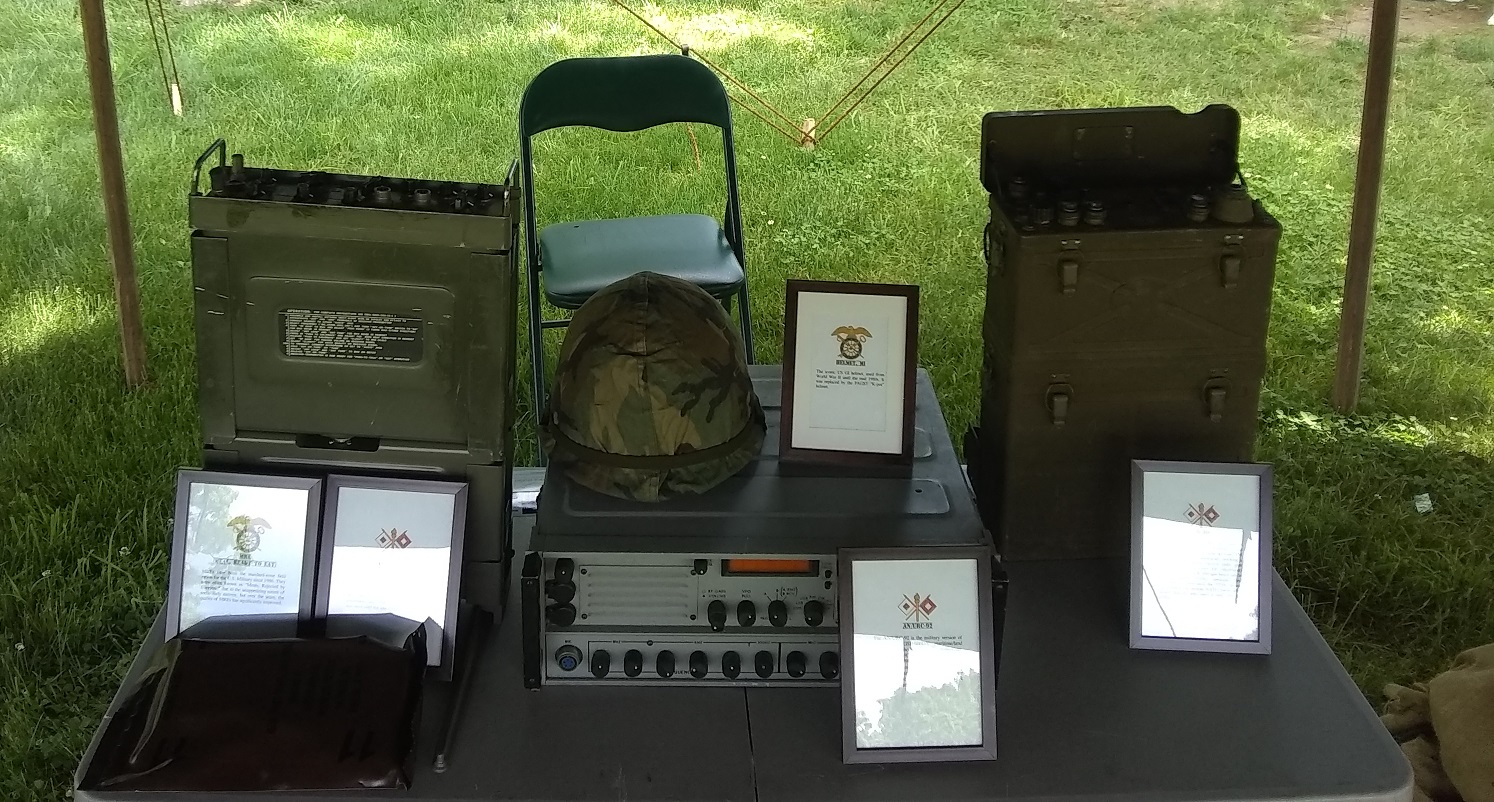 My small display for the 2019 Memorial Day living history event sponsored by The Duffle Bag and Associates.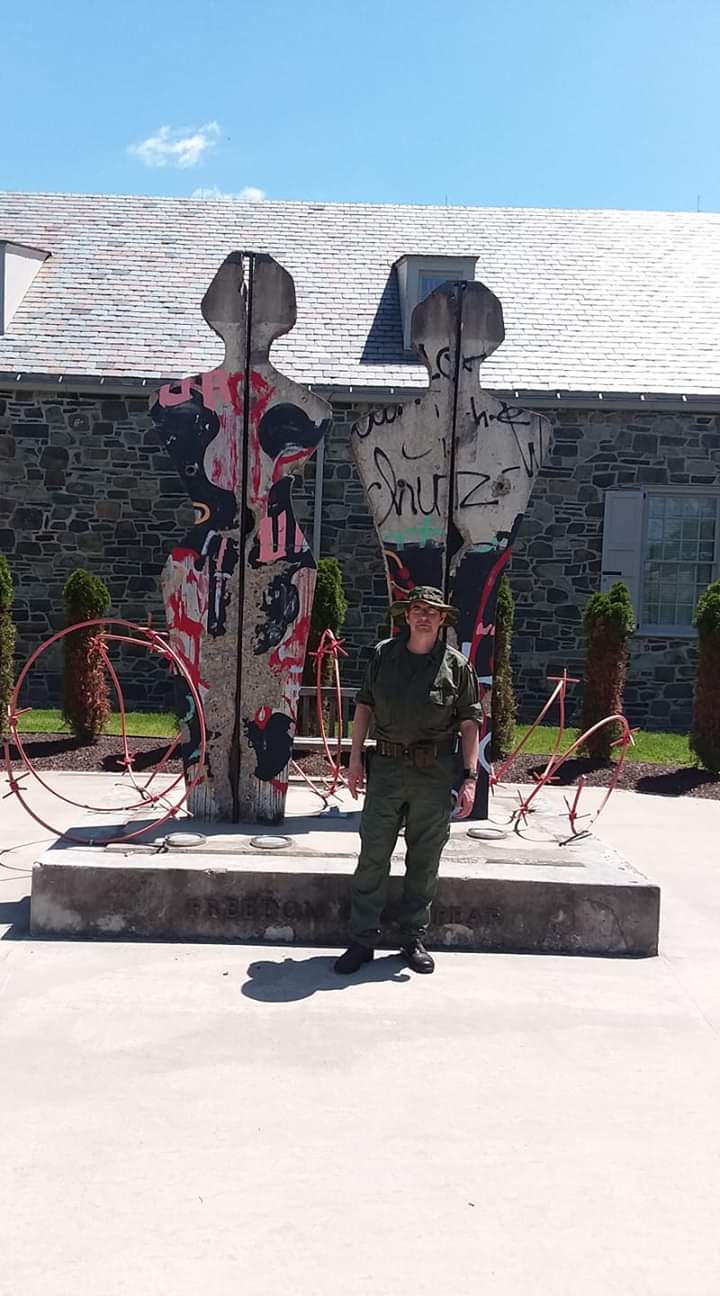 For the event, I decided to portray a 1980's Cold War Era U.S. Army Warrant Officer with the Army Material Command. The above picture is me in front of a sculpture made from pieces of the Berlin Wall.
Older Works
Monitoring Spread Spectrum Communications - Scanning USA Magazine, September, 2005. I found a Transcrypt SC-1000 at what is now NEAR-Fest, and decided to see how easy it would be to hear it.
Friends and Fellow Researchers/Writers
Electronic Warfare for the Fourth Generation Practitioner, by SFC Marc J. O'Connor, USA (RET.) - So back in March, 2019 I was having this conversation with my friend Marc...