Bebelplatz
Site of the 10 May 1933 Nazi book burning. Today a monument, designed by Micha Ullman in 1995, commemorates the event with a translucent panel showing empty bookshelves below ground level.
Nearby is a plaque bearing the poet Heinrich Heine's words from 1820 (who attended Humboldt University overlooking the square),
"where books are burned, in the end people will burn"
<! cropped 105-0576_IMG.JPG>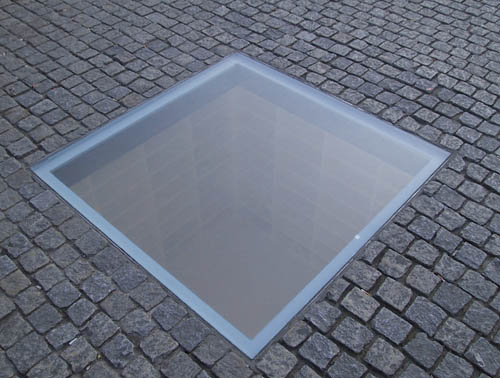 View larger, readable pic of plaque (183kb)
<! cropped 105-0588_IMG.JPG>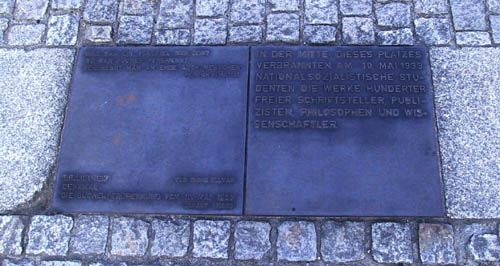 all content, verbal and photographic rights:
Tom Howard
December 2000
tom
at
well.com
www.well.com/user/tom/berlin