Bald Mountain Electronic Site,
Blaine County, Idaho
February, 2001
---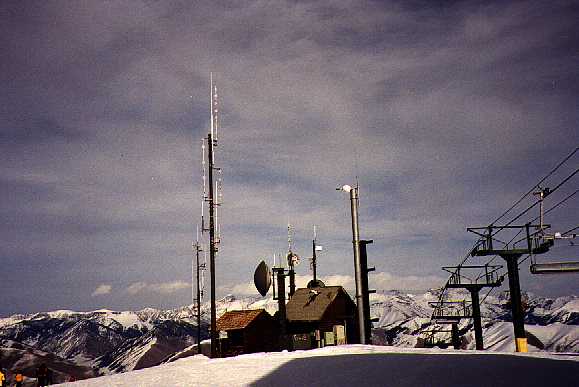 This is the view looking east towards the North Electronic site, including the KECH and KYZK antenna,
3100 feet above Ketchum, Idaho,
9100 feet above sea level.


The commute up the mountain in winter is quite enjoyable, as the quad lift takes
just under 15 minutes to transit the 3000 foot rise in elevation. The lifts also operate
during summer months, making the trip very short for emergencies. It takes an hour to
drive to the top (summer only), and about 30 minutes via snowmobile in winter.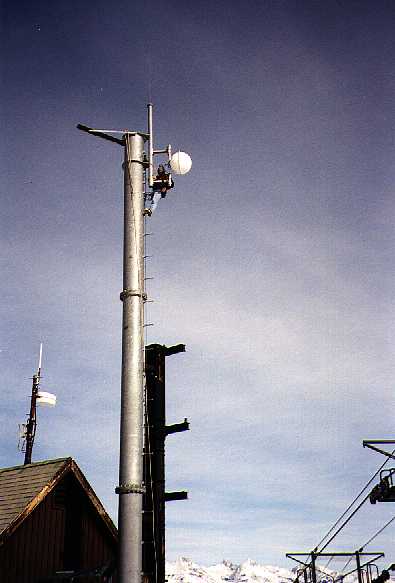 Yea, that's me, installing the KYZK antenna.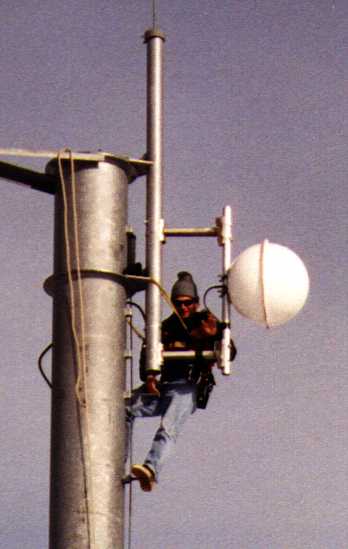 It was a balmy 25 degrees on February 5th. when these photos were taken.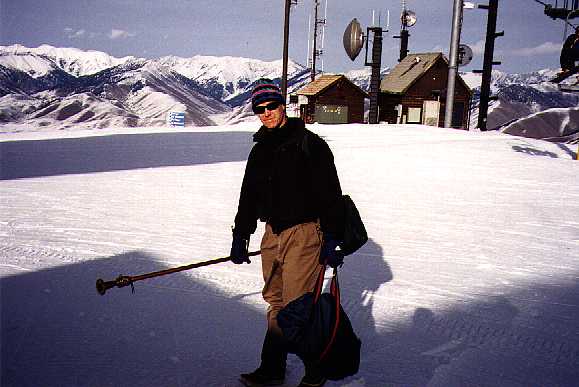 Gary Stivers, KECH News and Operations Director.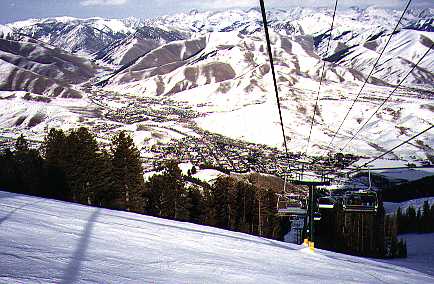 And the view from the detachable quad lift, on the way back down the mountain.
Ketchum and Sun Valley are in the view below.
---
Return to the "look" page

© 2001 Broadcast Engineering Services of Bonny Doon