Brumley Mountain, Virginia


          May, 2000: W216BO, licensed to Hansonville, Virginia goes on the air. Using an existing tower owned by Two-Way Radio of Wytheville, the crew from WMMT placed the antenna up on the tower and increased the signal reach of WMMT in Whitesburg, Kentucky, located some 60 miles to the north.
          The new translator reaches a broad area of Scott and Washington Counties, as well as parts of eastern Tennessee and high ground in North Carolina and the Blue Ridge region of far Southwest Virginia. Not bad for 10 watts!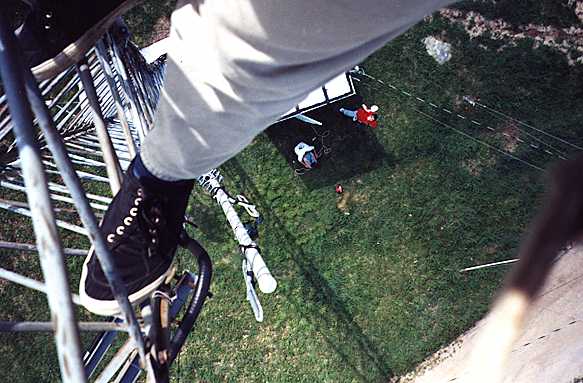 If you've never see the view from up on a tower, here's a couple of perspectives.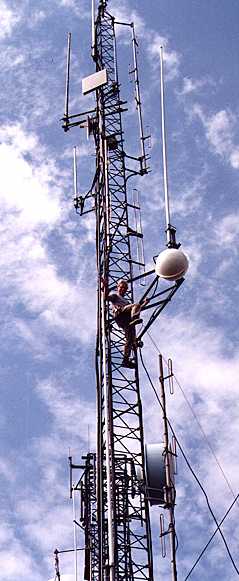 Return to the "look" page
---
For more information about Broadcast Engineering Services of Bonny Doon, call or e-mail today!


Back to the BESBD Services Page
© 2000 Broadcast Engineering Services of Bonny Doon