The Main mast at Empire State
---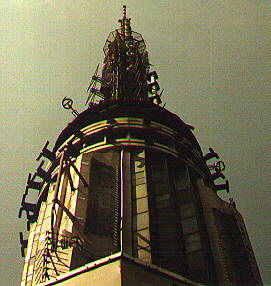 This is the view from the tourist area on the 82nd floor, southeast corner. Most of the antennas visible atop the building are TV arrays, and two panels of the ERI FM master antenna are visible in the upper third of the picture.

          The stubby "T" antennas (visible around the ring of the original observation platform) are the old Alford FM array, which is only used for occasional standby emergencies.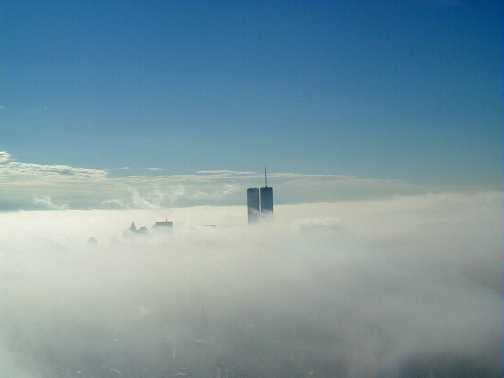 And a view that no longer exists. The World Trade Center is no longer standing as it was in this photo, taken from the 106th floor of the Empire State Building.
---
Return to the "look" page

© 2000 Broadcast Engineering Services of Bonny Doon