Fremont Peak Electronic Site Above San Juan Bautista, California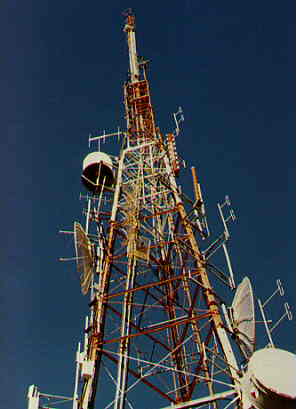 Long ago, John C. Fremont walked to the top of this mountain and beheld the wonderful view of the Monterey Bay and South Santa Clara Valley. Of course, it makes a good communications site now, as well as a California State Park.

This original tower was erected in 1954 by KSBW TV, and used until 1987 when they built a new tower at Mt. Madonna in Santa Cruz County. Now it is used by so many clients, it appears to be seriously overloaded.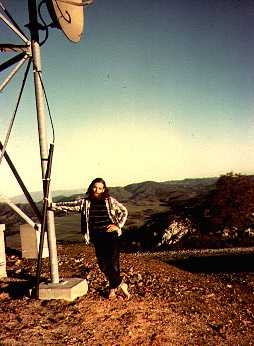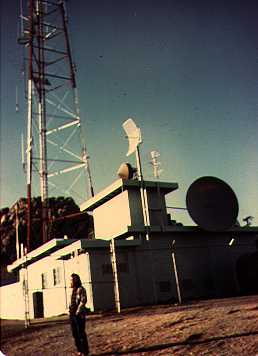 Back in 1976, I worked for KSBW-TV as a transmitter operator. 4 days/nights on, three days/nights off. What a job. It could get pretty lonely up there, but then again, the views and the solitude were also something to be treasured.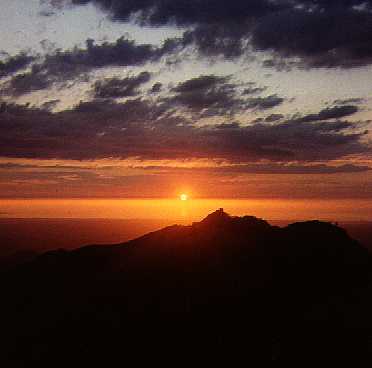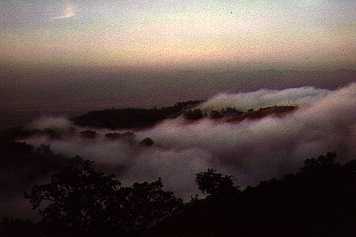 ---
Return to the "look" page

© 2001 Broadcast Engineering Services of Bonny Doon