North 34 27' 57"
West 119 40' 38"
2150 feet above sea level.
---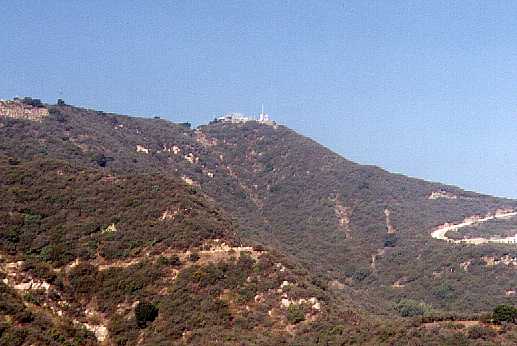 Looking up at the peak from Gibralter Road.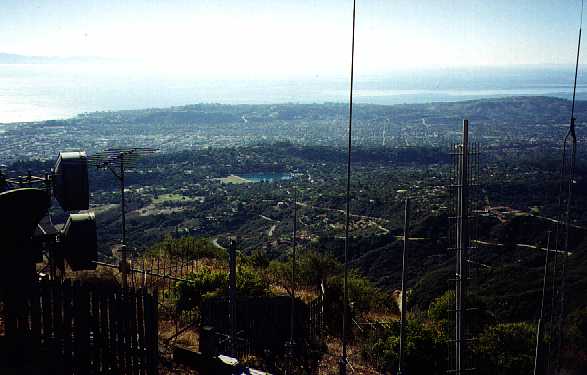 This is the view from Gibralter Peak, above Santa Barbara, California.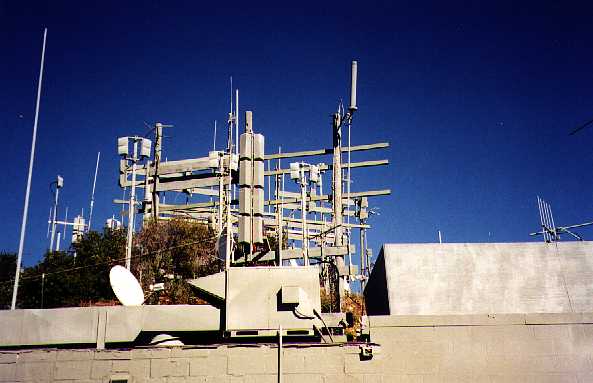 And here is the view of some of the antenna systems located at Gibralter. The antennas and support structures are all painted flat gray, which is a county mandated camouflage color.
---
Some other views at Gibralter: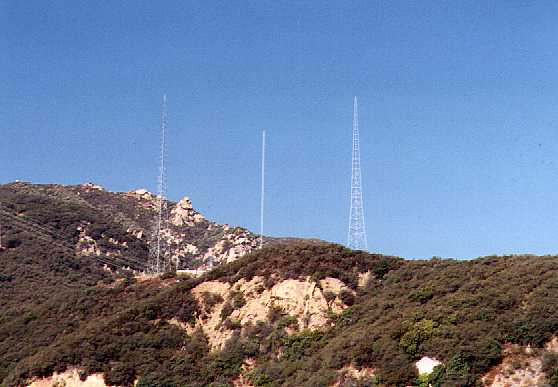 Looking up at the towers of KTMS(AM) and KTYD(FM), located about 1000 feet above and behind Gibralter.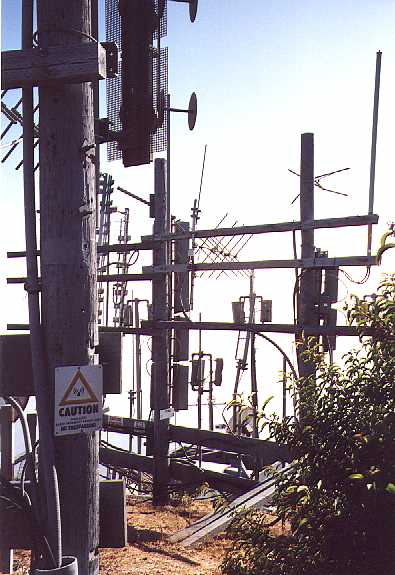 A view from behind part of the upper antenna location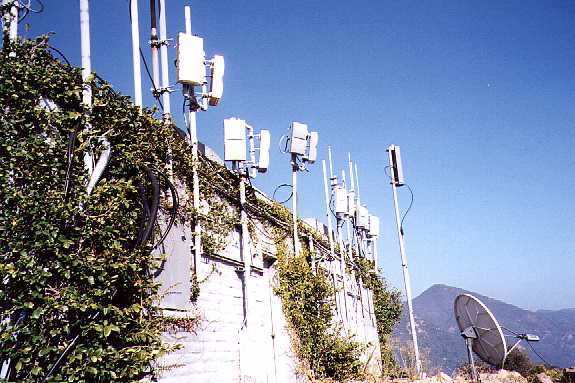 Some of the SMR antennas on the upper site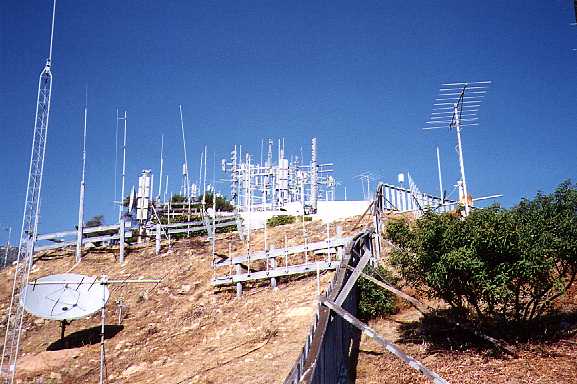 Looking up at the upper site from the lower area

---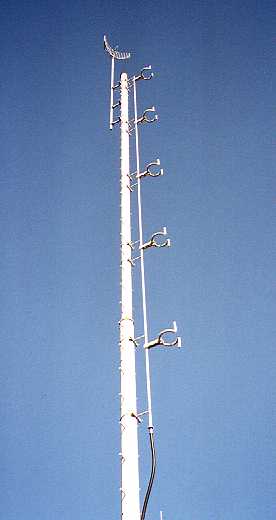 The KDB(FM) main antenna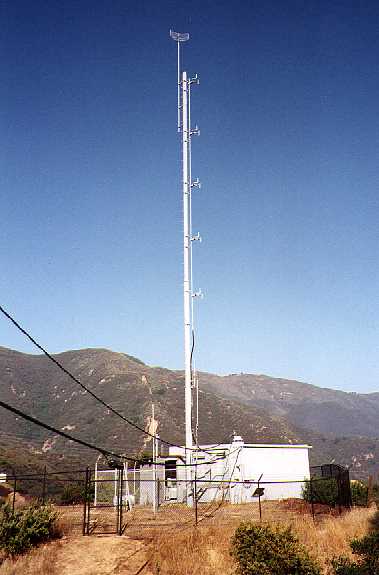 ---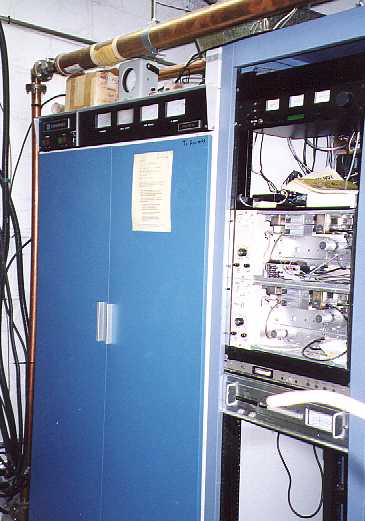 The KFAC(FM) transmitter. KFAC is a repeater for KUSC in Los Angeles.

---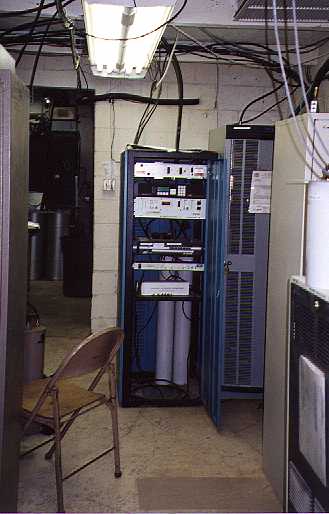 The KPFK translator (K254AH) equipment cabinet, located in the lower site building.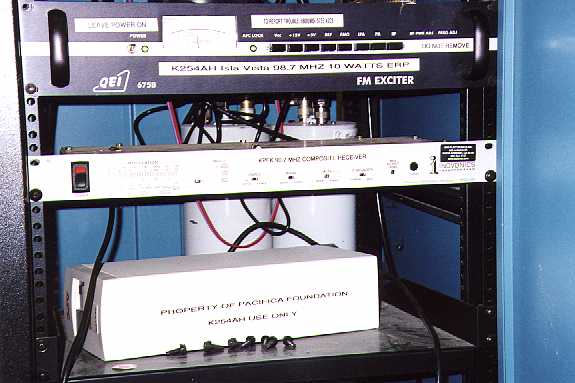 A close-up of the translator equipment.

---
Return to the "look" page

© 2000 Broadcast Engineering Services of Bonny Doon