The KPFA transmitter Site in the Oakland Hills
---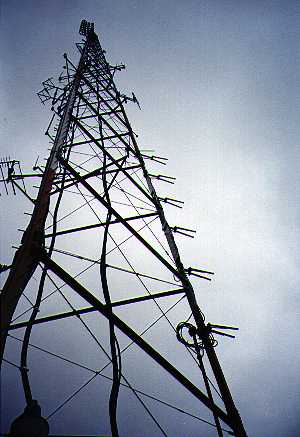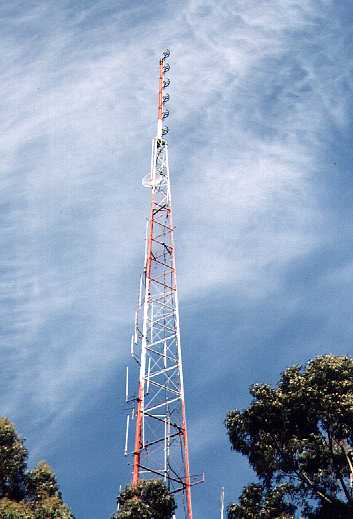 This tower supports the main and aux antennas for KPFA, along with a number of other users. The main antenna is at the top, and the aux antenna (a six-bay horizontal) is side mounted on the right side, near the bottom. KPFA operates at 94.1 Mhz, with an effective radiated power of 59,000 watts.
Ground elevation is just under 1500' AMSL, and the tower is 304' tall.
This tower has been standing since the late 1940's.

---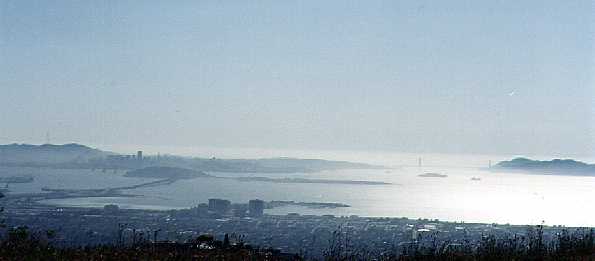 The view of the San Francisco area from Grizzly Peak.
---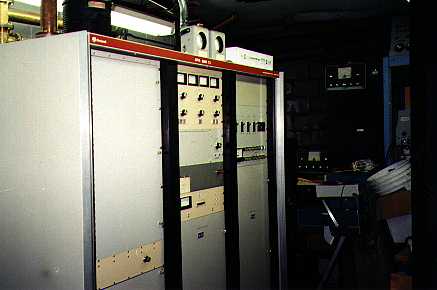 This photo shows the main transmitter for KPFA, a Collins 20,000 watt model. After 20 years of dependable service, plans are in the making for replacement of this transmitter, with retirement to standby use anticipated.

---
The antenna/transmitter switch.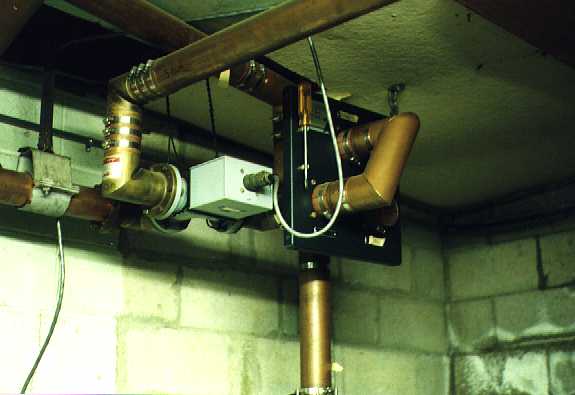 ---
The auxiliary KPFA Transmitter driver, a custom (homebrew) creation. This drives the GE 10,000 watt box, below. This transmitter has been in use since the early 1950's, and will be retired soon.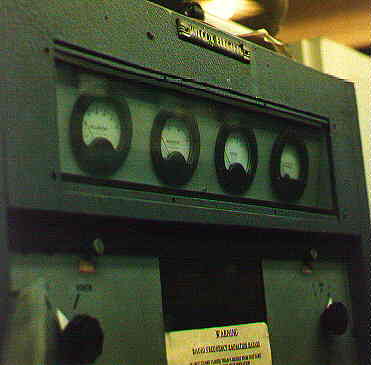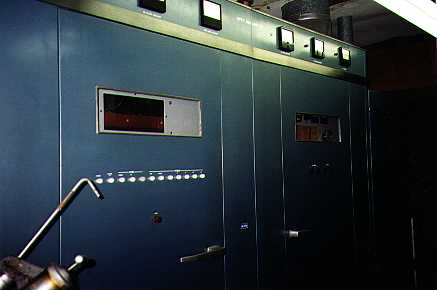 ---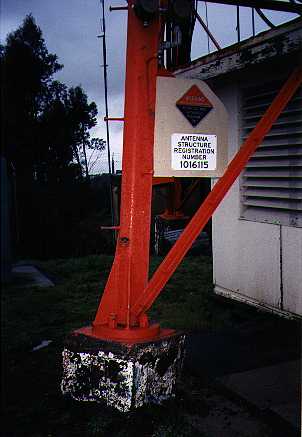 The base of the tower is built into the older part of the transmitter building. This was caused by the space limitations at the site, and is fairly unique!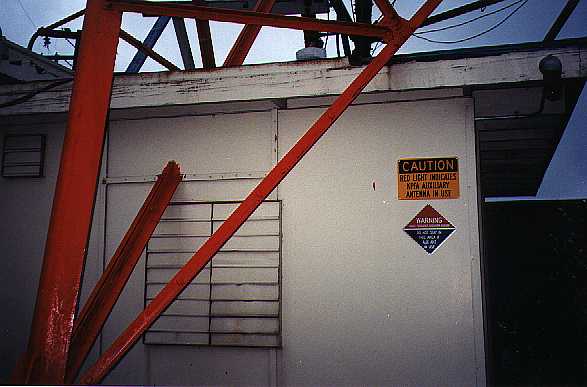 ---
Return to the "look" page

© 2000 Broadcast Engineering Services of Bonny Doon