W217BF Pound, Virginia Translator for WISE-FM, Wise, Virginia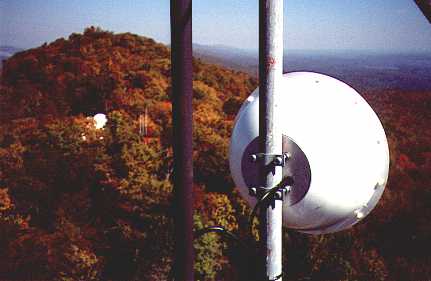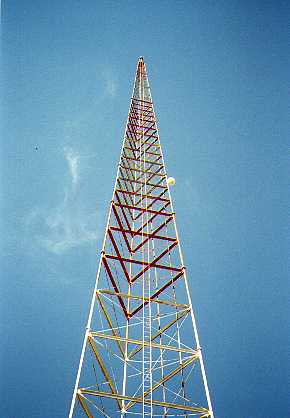 October, 2000: Translator W217BF, licensed to Pound, Virginia is testing on air for the first time. Using an existing tower owned by Letcher County Broadcasting, the manager of WISE-FM (Scott Pippin) and myself placed the antenna up on the structure on October 15th. The tower is primarily used by WKVG(AM), licensed to Jenkins, Kentucky, just down the mountain on the north side.
          The new translator reaches a large area of Wise and Dickenson Counties in Virginia, as well as parts of eastern Kentucky, including Letcher and Pike Counties.
          Here's a few perspectives from 100 feet up the tower.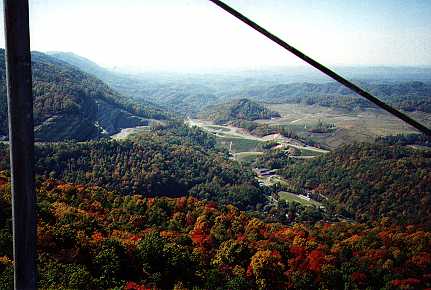 Looking west towards Whitesburg, Kentucky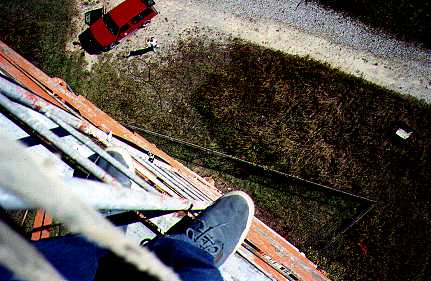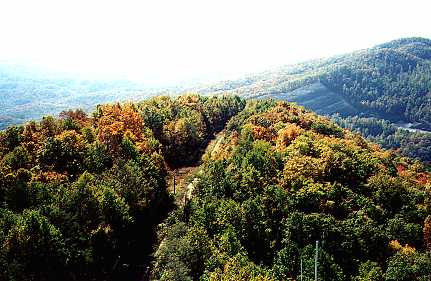 "It's straight down from here"                                                   Pound Gap, Virginia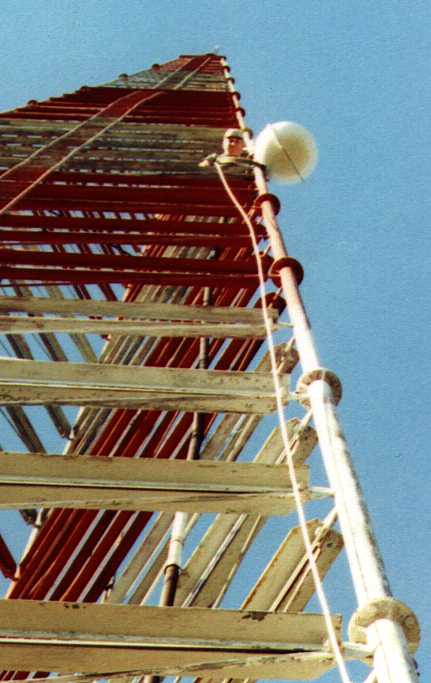 Return to the "look" page
---
For more information about Broadcast Engineering Services of Bonny Doon, call or e-mail today!


Back to the BESBD Services Page
© 2005 Broadcast Engineering Services of Bonny Doon