WMMT Directional Antenna Installation, Mayking Peak, Kentucky
---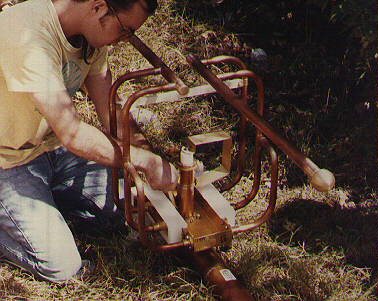 Here's Tom Hansell, attaching a Shively 6810 FM antenna to it's feedline. This is one of the six specially built antenna elements for WMMT's 15,000 watt license. The special horizontal to vertical ratio of this antenna is provided by the oversize vertical elements on each antenna bay.

          WMMT serves a large portion of Eastern Kentucky, Southwestern Virginia and portions of West Virginia, Tennessee and North Carolina.

          This antenna system, along with a new transmitter, was installed by BESBD in 1996.

---
Return to the "look" page

© 2000 Broadcast Engineering Services of Bonny Doon