WISE(FM) 90.5 Wise, Virginia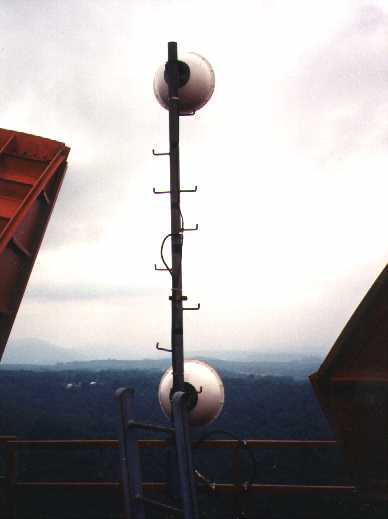 This photo shows the two-bay antenna used by WISE(FM), installed by BESBD in July of 1999. The round white covers protect the antennas from ice buildup. The red objects on the edge of the picture are the Bell Atlantic microwave reflectors installed at the top of the tower, They have since been removed, leaving WISE(FM) alone at the top. We are looking towards the southwest, directly at Wise, and also the town of Norton, Virginia.
          The photo below might give you some idea what it is like to stand at 225 feet above ground on the Bell Atlantic tower. Open grid construction and a certain amount of sway makes for an interesting vertigo effect when walking around on top. The platform is 20 feet by 20 feet.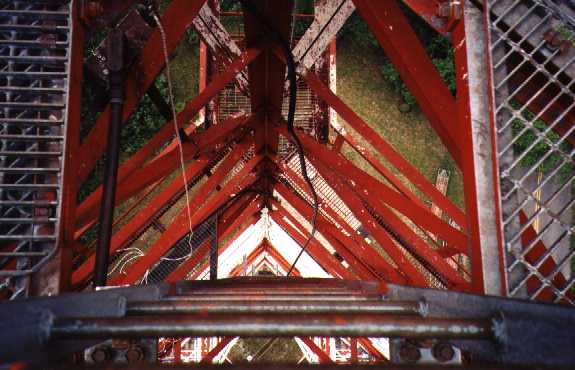 ---
Return to the "look" page

© 2000 Broadcast Engineering Services of Bonny Doon