WPAQ Mt. Airy, North Carolina - 740 Khz 10,000 watts
---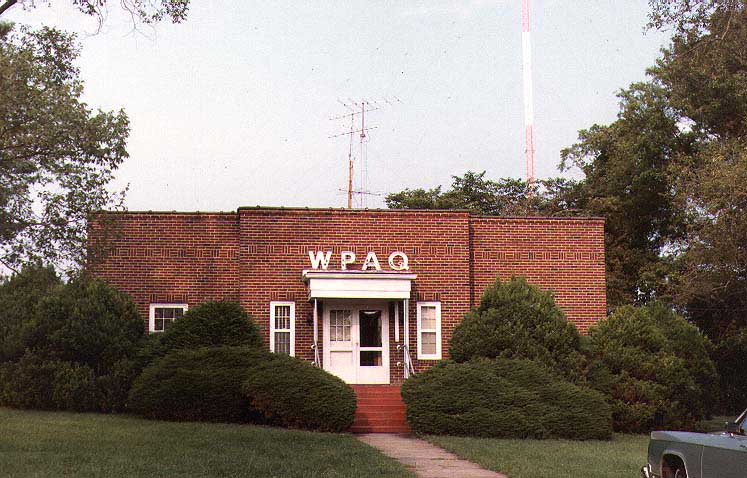 Here is a snapshot in time of a wonderful radio station in Mt. Airy, North Carolina. WPAQ was a working museum, at least as recently as the early 1990's. These pictures were taken in 1984, when I was visiting with Paul Brown, who was the news director back then. Working at WPAQ was it's own reward, if you liked old-time mountain music, evangelists and the late Ralph Epperson, the owner, General Manager and Chief Engineer. A genius in almost every way, he somehow thought that working "benefits" at WPAQ should be limited to a "Station-provided Bag Lunch on Tuesday". At least that was the joke among some who knew about working at WPAQ. The music was all important to the many listeners, however. And what great music there was and is to this day!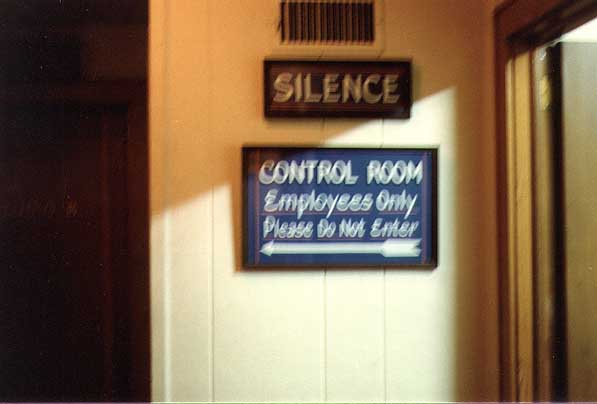 Ralph brought mountain music of the Blue Ridge and Round Peak, along with Bluegrass and country stars on tour, right onto the radio at WPAQ. Live music was, and is, one of the most endearing qualities of WPAQ. And detailed attention to the music and cultural history of the region. A very unique radio station, run by a very unique individual.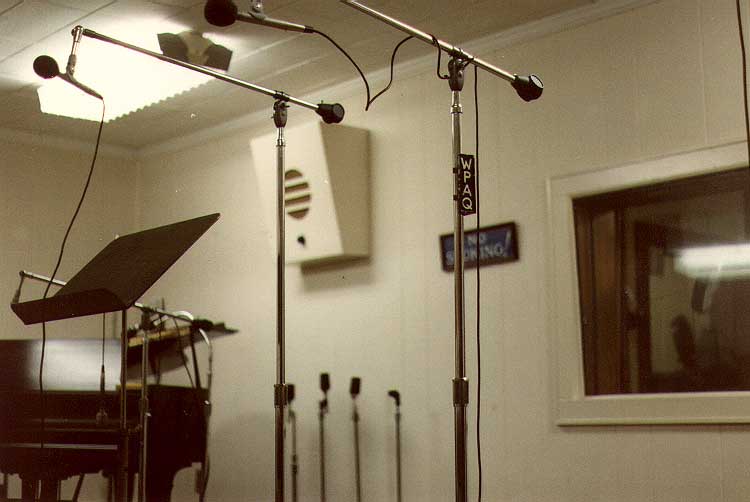 Studio "A", where all of the in-studio live music is broadcast from.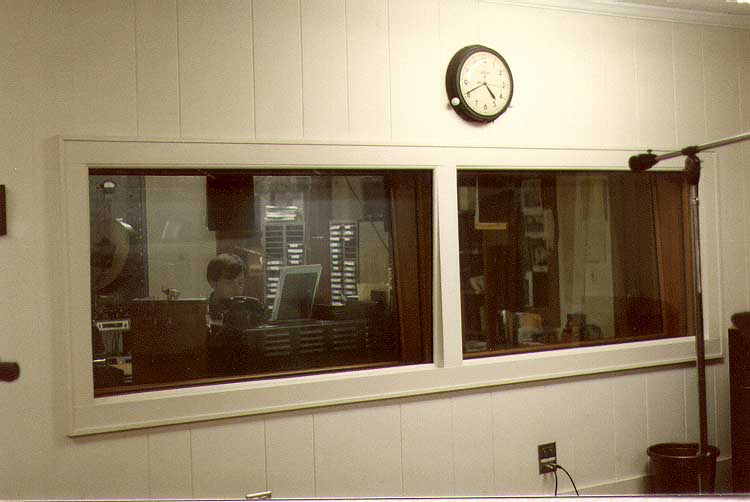 Looking into the control room from Studio "A"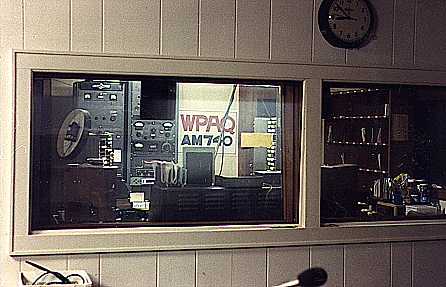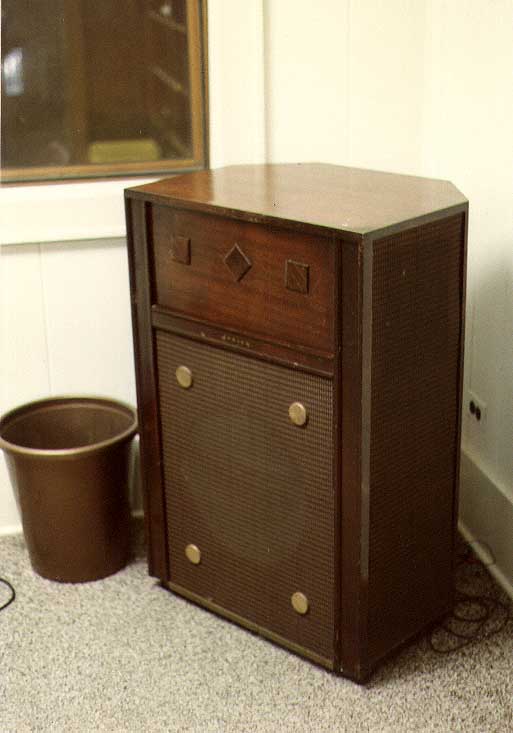 A custom built monitor speaker in Studio "A"
---
Here in the control room, the 1940's vintage Collins control room console was ready and willing to do the day's chores. A real work of art, along with tubes (many 6J7's) and big, easy to see meters.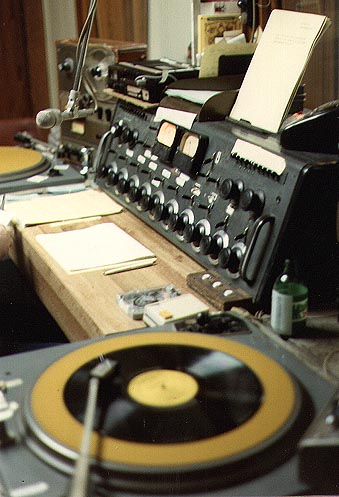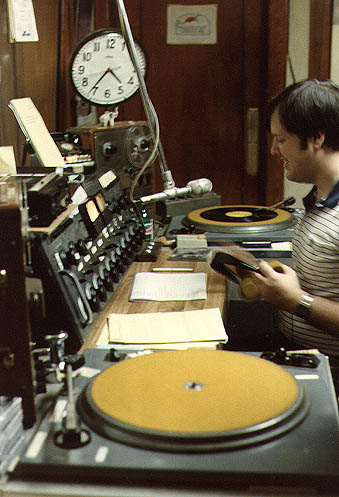 That's a young Lou Bode at the controls.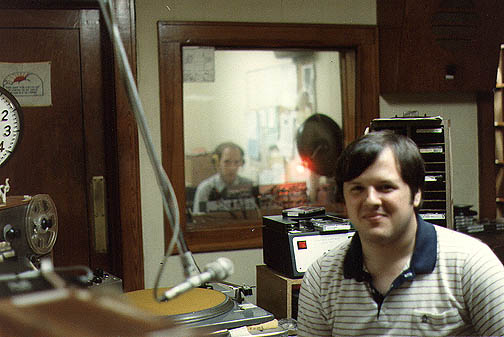 Here is Lou Bode with Paul Brown behind him in the News Room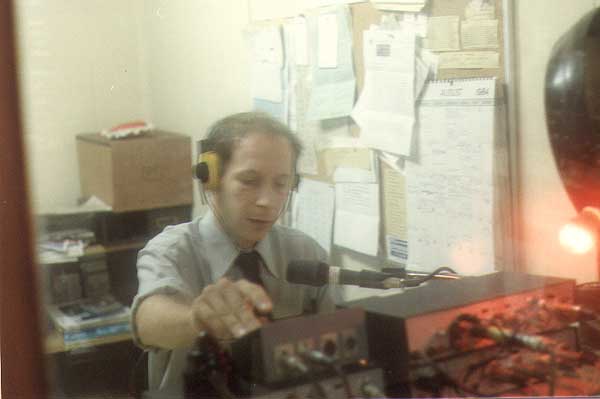 And off back in the News Room is Paul Brown, live on the air!
---
          I was working down the road at another Surry County station, WYZD in Dobson. I shared a house with Paul in Red Brush, down the road from Toast and Mt. Airy. Ralph had a way of keeping most troublesome equipment operating. But the working museum was a wonder to see. This rack was only updated at that time by the addition of CRL audio processors (lower left). Otherwise, it is all 1940's vintage Collins and General Radio Corporation equipment!.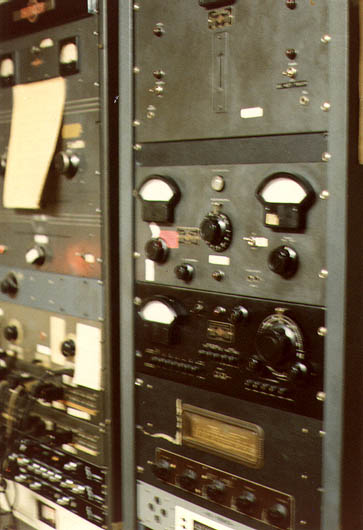 I think Ralph was one of the only people in the southeast who could keep some of this stuff operating. Like the AEL 10KW AM rig shown here. It was a chore to keep it on the air. It has since been replaced with a more modern rig.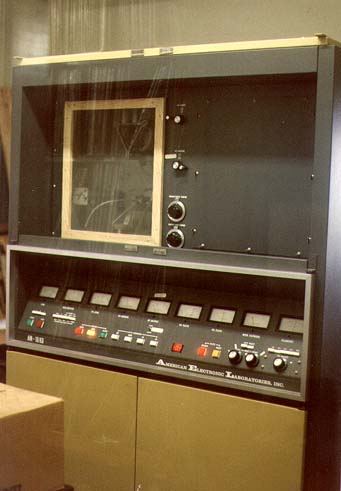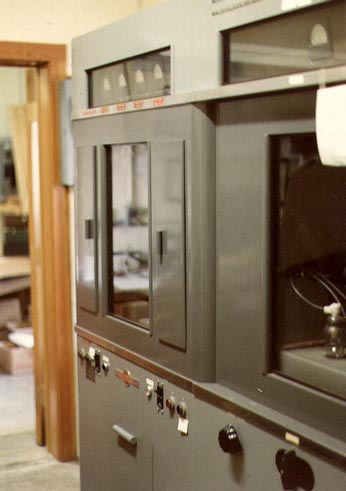 The standby transmitter at the time was a Collins
10 kilowatt model bought new when Ralph upgraded the
station in 1954. WPAQ started in early 1948 with a 1000 watt signal.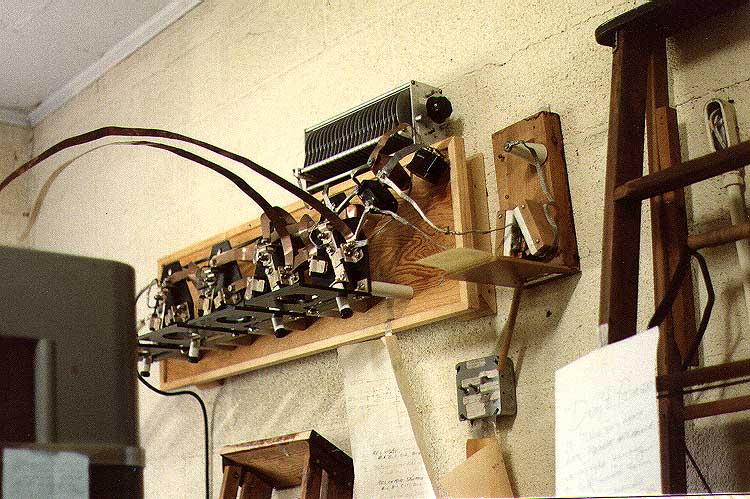 Much of what was operating at WPAQ was either bought new decades before, or hand-crafted by Ralph. Like this custom day power/pre-sunrise power switch.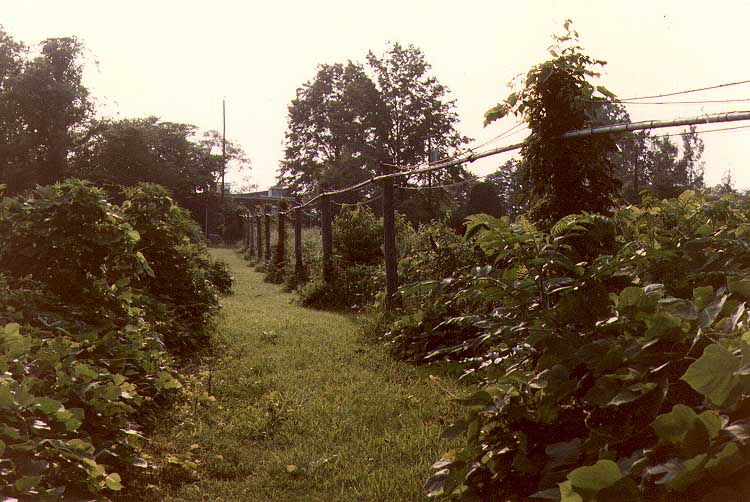 The transmitter feedline traveled out the back of the studio building to the tower directly behind. In the summer, it was hard to keep the kudzu foliage trimmed back, as it seemed to grow 12 inches a day in the heat and humidity of Surry County.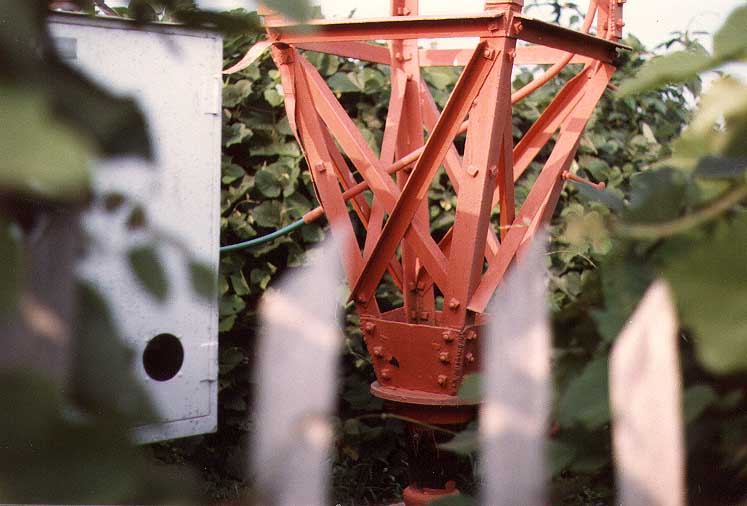 Even the tower base had to be looked at often and trimmed back to keep the cudzu vines from enveloping everything.
---
Live remote broadcasts from the yearly Mt. Airy Fiddlers Convention were always a treat. It was old-fashioned live radio and music, and the sounds carried much farther than the limits of Veterans Memorial Park over those 10,000 watts of WPAQ. Late arrivals could always tune while driving into Surry County and hear their friends and heros performing on stage.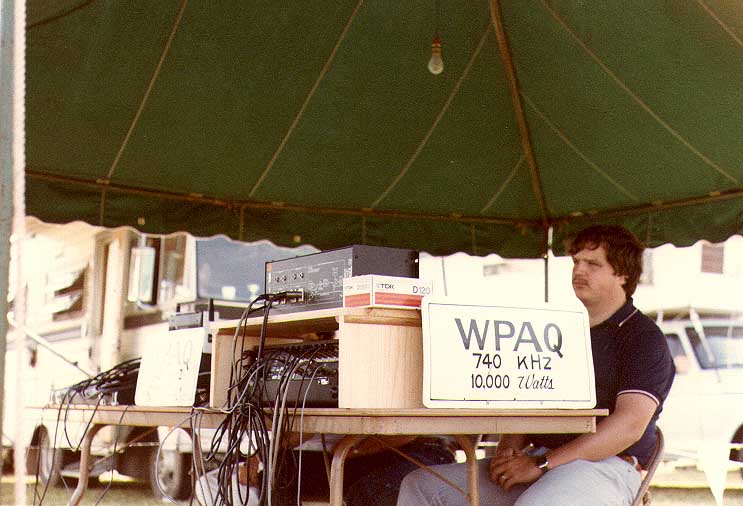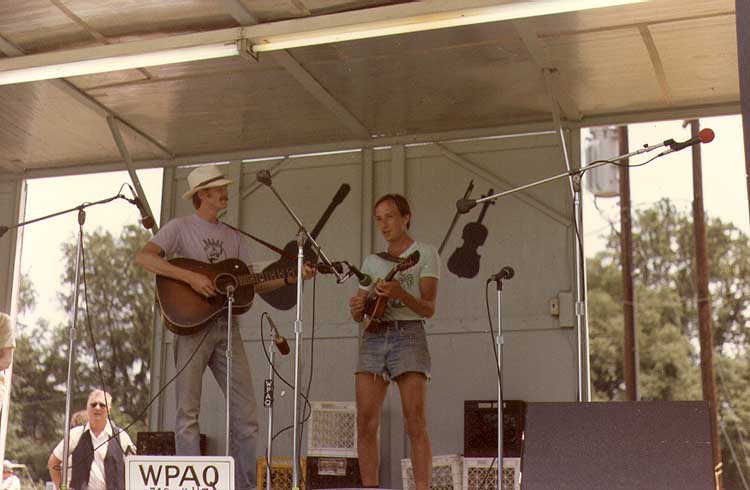 Phil Jamison and John Lily (1984 Convention)
---
Ralph Epperson passed away on May 31st, 2006.
He will be very much missed.
We hope that WPAQ can continue with his original vision.

Here is a link to the NPR story on Ralph's passing.
---
Return to the "look" page

© 2006 Broadcast Engineering Services of Bonny Doon