WPFW Transmitter Installation - February 2001
---
During the last week in February, WPFW took delivery of two new 20,000 watt transmitters, manufactured by Armstrong Transmitter Corporation of Marcellus, New York.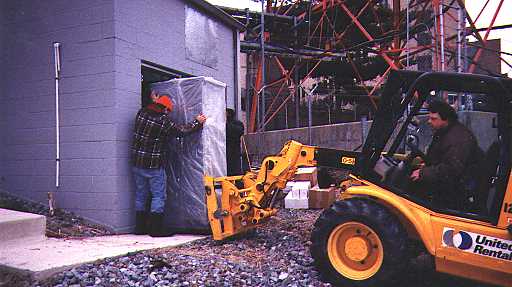 ---
A tight squeeze through the fence, but we made it through.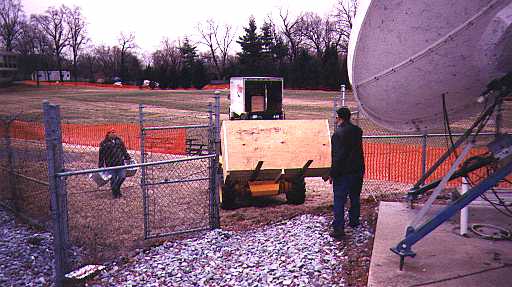 ---
Durning the day, Washington weather changed a bit.
It did not slow down the process too much, however.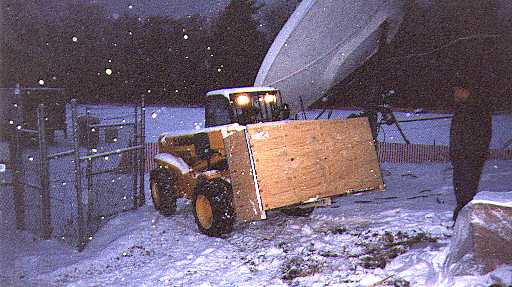 ---
Here we have both transmitters in place and ready to go.
The Altronic 25,000 watt antenna load is installed to the left rear.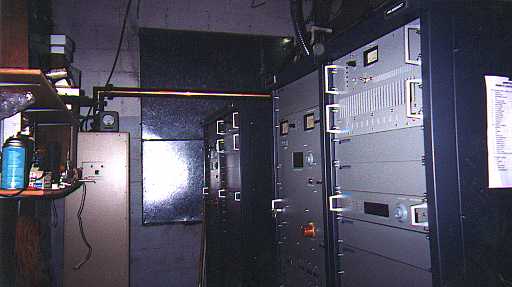 ---
This is the antenna switch.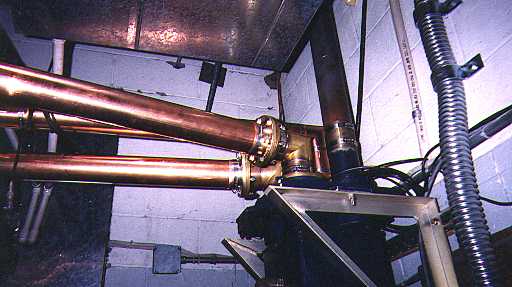 ---
Return to the "look" page

© 2001 Broadcast Engineering Services of Bonny Doon